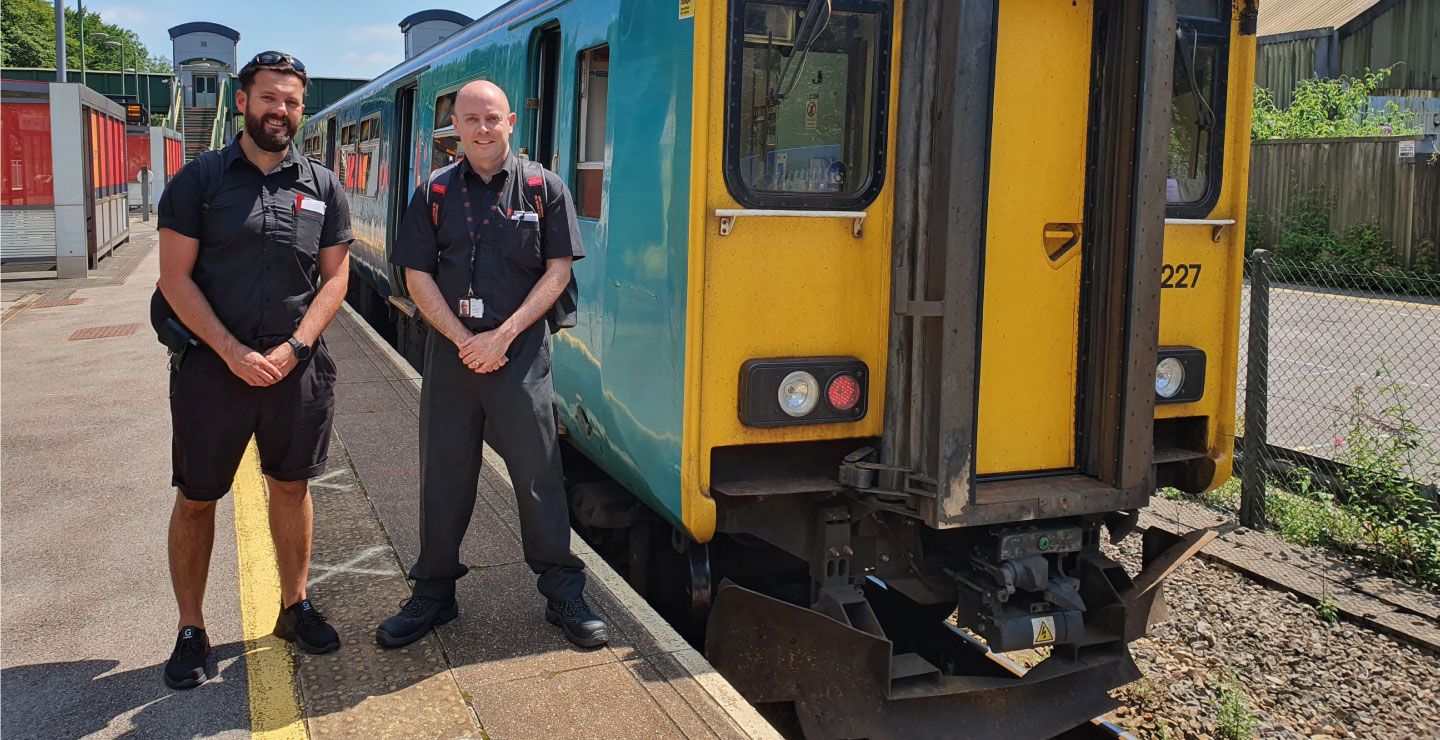 Since their last update back in May, our class of January 2021 trainee Drivers have been busy completing the handling period of their training and have now returned to update us on the latest stage of their course... route learning
Route knowledge is made up of various elements that Drivers need to be aware of, such as when the train needs to have its power increased or decreased to control the train at the correct speed and knowing when the brakes need to be applied in a safe manner to bring the train to a stop at a station or a red signal.
We've been following Jeff Baldrey and Jeremy Parsley on their journey from classroom to footplate since the very beginning, and in this latest edition in their series of blogs they tell us all about the latest things they've learned and some of the driving experiences they've had already out on the network…
"I've been hearing that there's no such thing as a dull day on the railway, and I've certainly found this to be my experience since my last update back in May!" said Jeff.
 

"Since then, I've fully completed the handling period of my training, and now find myself in my fifth week of route learning.


"So far, I've found it to be pretty demanding. I hadn't realised that there was so much to learn. Not only have I had to learn the basic line layout forwards, backwards, sideways, and inside out, but I've also had to learn the critical detail of the sequence for every signal and change in speed on each line.
 

"But it's crucial we know this by memory so that we're able to identify where we are day and night, combining this knowledge with the essential powering off and breaking areas to make sure we stop for all the required stations at the right stop markers. We've been studying shunt moves and the correct procedures that go with them, of which there are many!"
The pair have also been learning about route risks and how to minimise them if they occur in real life. 
"Should these risks happen, it would put us in a very dangerous situation" added Jeremy.


"For example, if we didn't know the exact location of various signals, we wouldn't be able to prepare ourselves to slow the train down in time to stop at the red signal". 
 

"Our training has taught us how important it is to get to know the breaking areas along our routes so we can safely bring the train to a stop at the correct car marker at each station, and to avoid potentially reading across to the wrong signal if there are a number of signals showing ahead".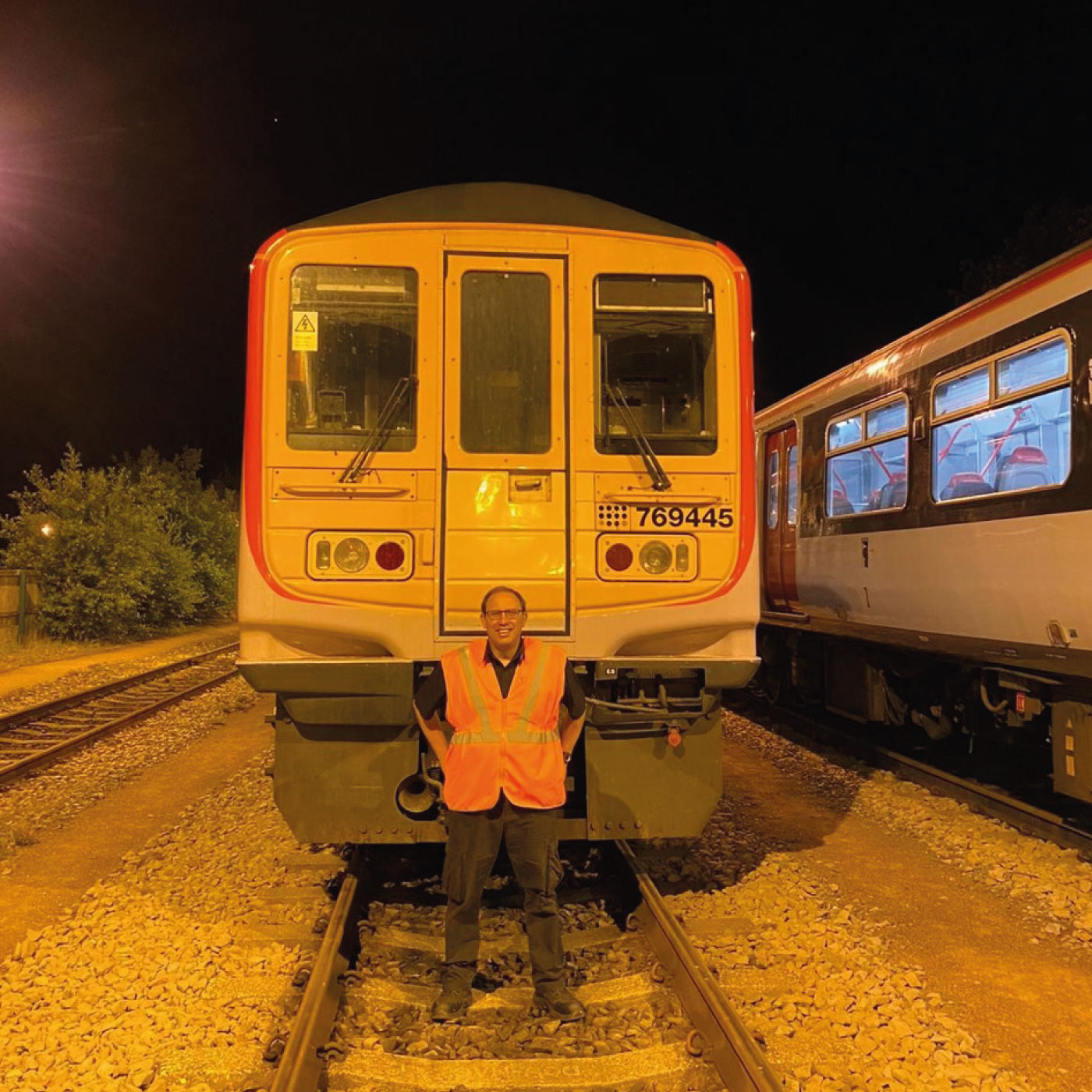 Since their last blog, there have also been some memorable experiences for both Jeff and Jeremy out on the network.
"Back in June, I experienced a major disruption to service when a serious signalling failure brought Cardiff Central to a standstill on a busy Saturday night" explains Jeff. 
 

"I learnt a lot about customer support that night, especially as I was unable to drive the trains I'd been scheduled to, so had to put my years of customer service training to use whilst trying to help as many customers as possible who were affected by the issues.
 

"I also had to be on my toes and act very quickly recently when driving my train to Merthyr, as I came across a trespasser on the line between Quakers Yard and Merthyr vale. 
 

"After stopping the train and contacting the signaller, and after carefully assessing the risk they posed with my DI (Driving Instructor), we carefully brought the trespasser on board to safely transport them to Merthyr Vale Station. Then, thanks to the fast response from members of the British Transport Police who were also travelling on our train, the trespasser was taken off and arrested for their actions". 
 

"I too recently had a situation out on the tracks, where I was without a GSM-R radio (The railway's mobile communication system) to contact the Signaller!" said Jeremy.
 

"So, instead, I had to contact them via a signal telephone near the line!


"It gave me great experience in how to improvise and report a signal that wasn't working correctly, anyway". 
Both are now switching their attention to our 769 trains which recently replaced the pacers on our network, with Jeff having recently completed both theory and static training on the train and Jeremy eagerly waiting to complete his traction training, which will then allow him to move onto completing route learning on the Rhymney and Penarth lines.
"It's an amazing train, that's a credit to the fit-out teams" said Jeff.


"I was nervous about learning another traction so late in my basic training when I already have so many other things to commit to memory, but I need not have worried. I did my training at our Rhymney depot with a team of fantastic instructors!
 

"Driving the new units felt just like driving the Sprinter 150 ones that are my core traction. As well as the added technology on board, there's also some great new routines and features to watch out for when driving them!"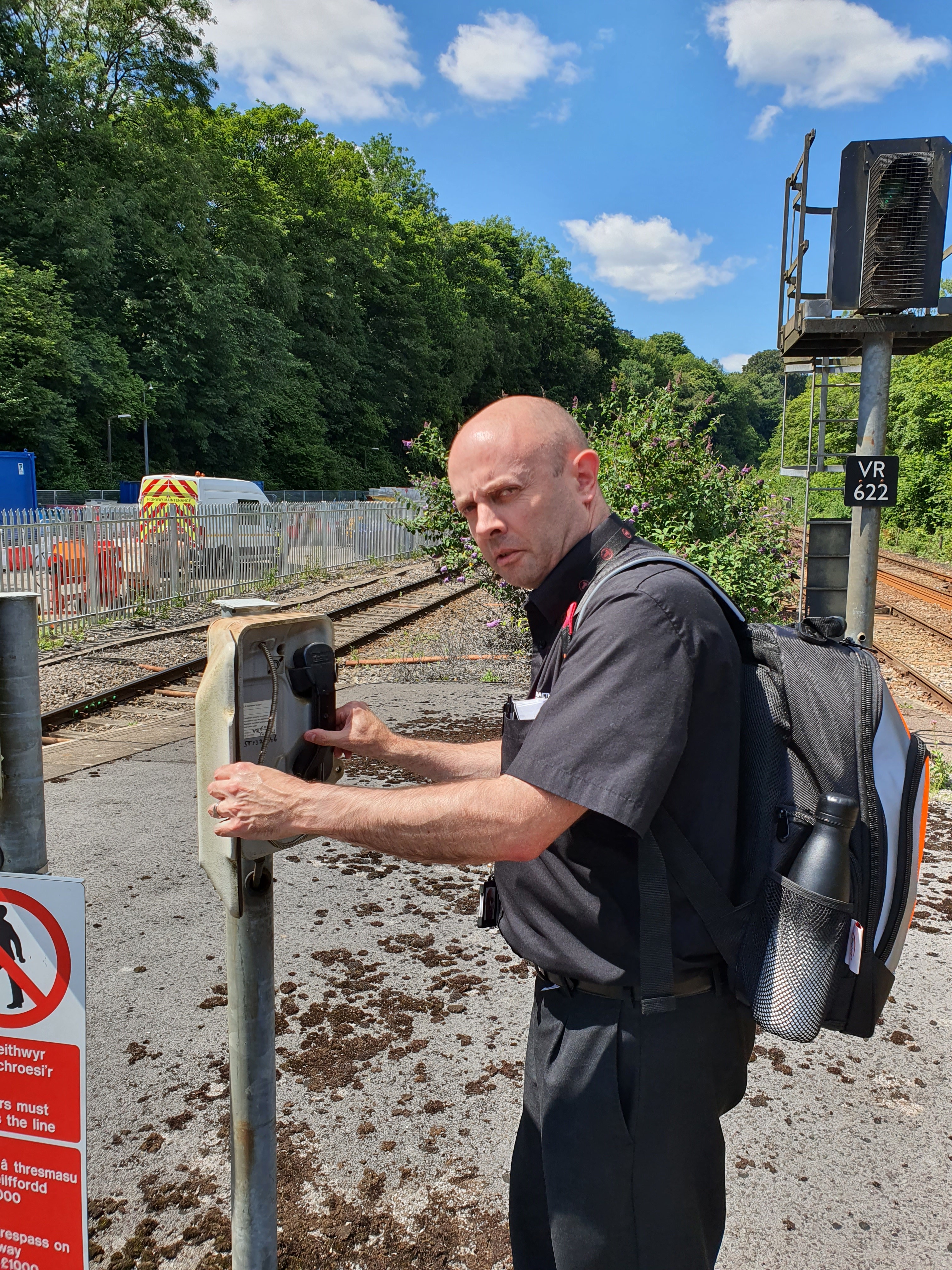 On his progress, Jeremy added:
"I'm feeling pretty confident at the moment about how it's going in the programme, and can't wait to complete my traction training on the 769's and get out on those Rhymney and Penarth lines". 
Despite the challenges and obstacles that have been thrown at the trainees by Covid-19 this year, both Jeff and Jeremy recently had the chance to unwind and get together with the other trainees who started as part of the same group back in January to celebrate a birthday. 
"We recently all met up in Cardiff Bay for one of the groups 40th birthdays (sorry Neil, had to mention it!). It was a great night for us all, sharing our stories and experiences, although probably not for our neighbouring tables, who may have got bored listening to our nonstop railway conversations!" joked Jeff. 
 

Jeremy added: "We had a few drinks, which we then finished off with a lovely Indian meal. It was great to find out how the other trainee drivers were getting along with the course, and we all had some fantastic stories to tell about our experiences driving so far already… and I already can't wait to have more soon!"

 
Both Jeff and Jeremy have also expressed their gratitude to those who have helped them along the way so far.
Jeff said: "A huge thanks to Ian and Dean at Rhymney for all your support and, as always, I am so grateful to my Driving Instructor Sarah for her patience and commitment to my learning. Like the rest of my course, I have spent so much time in a work bubble with her and am incredibly grateful for the effort she puts into my training. Everything I have learnt is down to her excellent teaching, tutoring and coaching skills. 
 

Jeremy said: "I now only have approximately 8 or so weeks left with my instructor Kevin Moran who has been absolutely excellent throughout the course, bringing me up to my current level of driving and providing me with the route knowledge that I need to be able to continue. A huge thank you to Kevin, and to everybody who has helped me so far!"

We look forward to sharing with you the next installment of our trainees' journey and all being well, the class will pass out to drive alone by September with their experiences setting them in great stead for that day.
 
Driver training part 2: Six weeks in

At TfW, we are busy training the drivers of the future who will hopefully be the backbone of our future services. ...

Read post