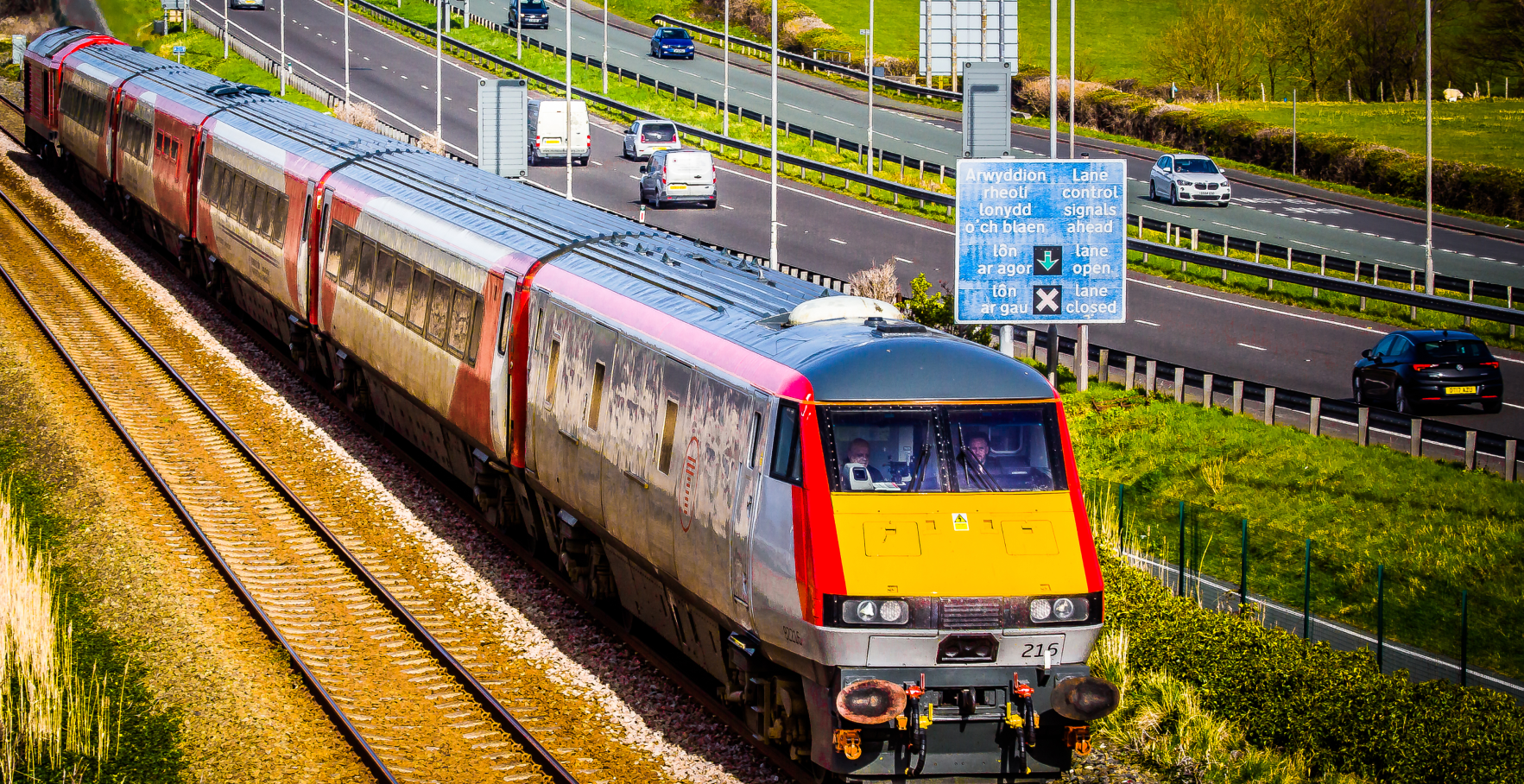 At TfW, we are busy training the drivers of the future who will hopefully be the backbone of our future services.
We are following the story of two of our January cohort on their 36 week journey from classroom to footplate, Jeff Baldrey and Jeremy Parsley.
Read part one of the journey here.
Well six weeks on and we have learnt so much," says Jeremy.

"The level of detail in the course has been fascinating.
 

"We have learnt how to self manage ourselves to be able to function at the highest possible standard. Personal track safety got us prepared to understand the dangers on and around the railway.

"Then how to book on for duty and locate the correct rolling stock and knowing how to prepare a train before service.
As well as their classroom work, Jeremy and Jeff have been visiting Cardiff's Canton Depot to understand working arrangements, learning about the functions of the engine, bogeys, and safety systems and having to understand where to locate them when carrying out a walk around prep check inside and outside of the train. They have also had some time spent in the simulators along different track scenarios ahead of part two of their training when they go out with driver instructors.
"It seems no time at all since our first day with TfW," said Jeff.
 

"Meeting and learning alongside 7 other great trainees has been great, we are so different but have formed a very tight knit team all supporting and encouraging each other as well as having a lot of laughs along the way.
 

"The programme has been adapted to cope with the Covid restrictions and sees us working from home and from the simulator centre most weeks, we have made visits to the Canton depot and interact with the Cardiff Central station daily to secure our theory with practical operational experiences.
 

"The simulators are used regularly to give an authentic driving experience as we all develop our cab familiarity and driving expertise, we all know the real thing will be very different but having the simulators has been so brilliant in the absence of being able to experience the real thing.
 

"Our learning is always followed up with formal assessments, normally each Friday.
 

"It's been over 20 years since I sat exams and at first this was quite stressful, however having sat six weeks' worth of assessments now, I am securing my learning technique and finding the assessments incredibly important to raise my self-confidence and prove not only to my trainers but to myself that that I know my stuff. Still a long way to go though!"
National Apprenticeship week 2021

This week we are celebrating the 14th annual National Apprenticeship Week Held between the 8th – 14th February this y...

Read post

Driver training part 4: Route learning

Since their last update back in May, our class of January 2021 trainee Drivers have been busy completing the handlin...

Read post