Never pay more than the price of an Adult Day ticket
We're continually improving our customer experience by creating simpler fares and ticketing solutions that are accessible and offer the best value for your journey.
We've launched a multi-operator, fare-capping pilot across North Wales in collaboration with all six local authorities and 25 bus operators.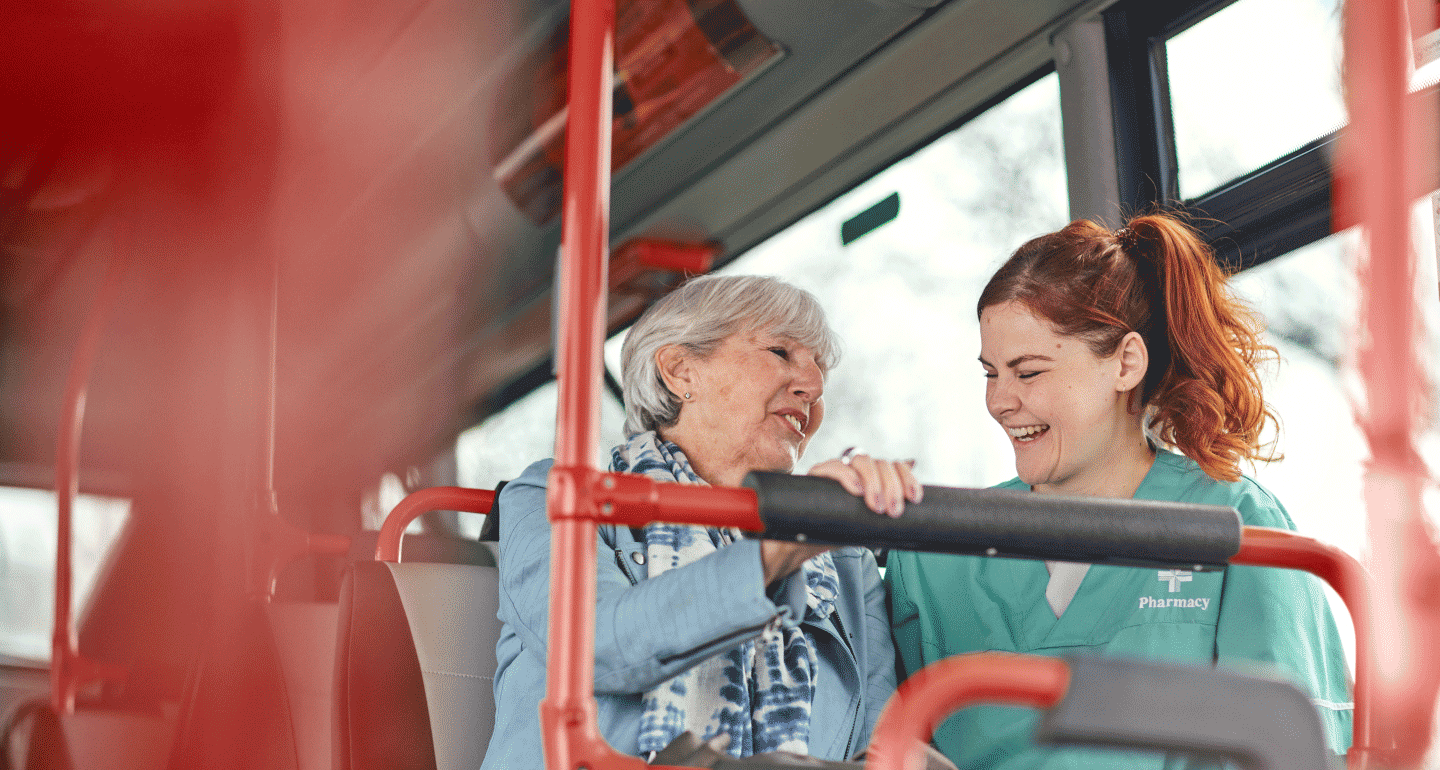 North Wales 1Bws Fare Capping 
The 1Bws ticket is available across North Wales enabling customers to hop on almost any bus across the region using just one ticket for the whole day at just £6.50, or the whole week at £28.00.
The 1Bws ticket offer covers an area from the Llŷn Peninsula to Chester and from Anglesey to Aberystwyth.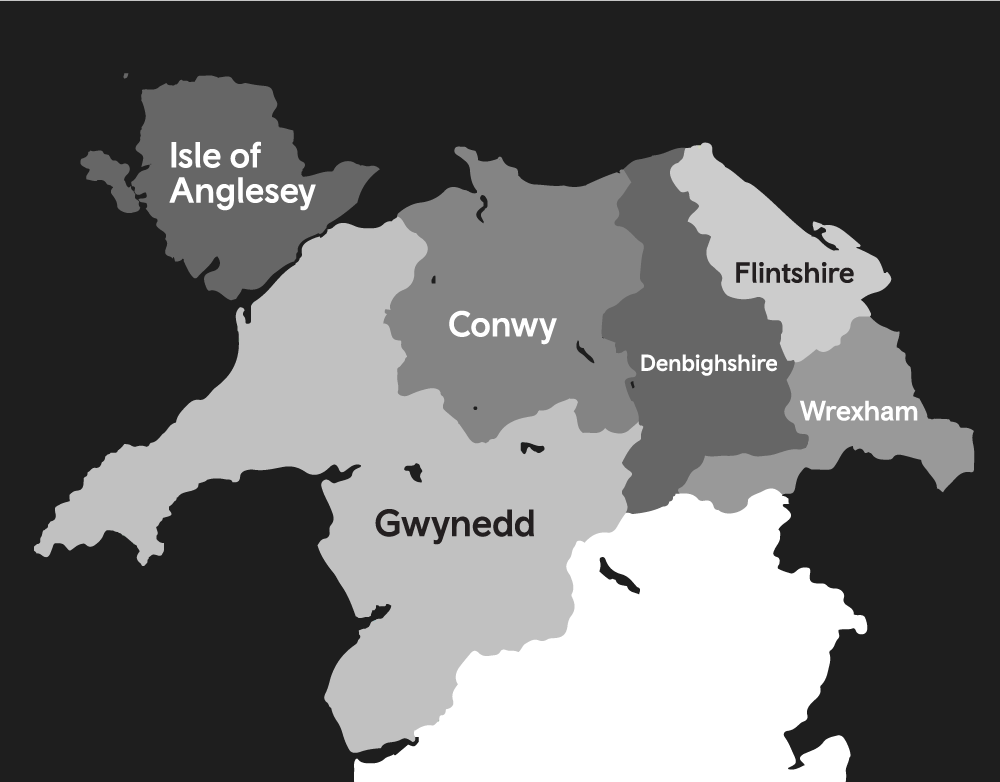 The project area is the biggest, with the most operators, of any multi-operator capping scheme in the UK:
Operators

Arriva Wales
Arriva Midlands
Alpine Travel
Berwyn
Calloi
Clynnog & Trefor
Denbighshire Council
Dilwyns
Goodsir
Eifions
Gwynfor Coaches
K&P Coaches
Lewis Y Llan
Llew Jones 
Lloyds Coaches
M&H Coaches
Nefyn Coaches
P&O Lloyds
Partneriaeth Ogwen
O Ddrws I Ddrws
OR Jones and Son
Pats Coaches
Tanat Valley
Valentines
Wrexham & Prestige
 
What is Tap on Tap off?
Tap on-Tap off (TOTO) is a simple method that adults can use to purchase an Adult Single or Day ticket
Simply tap your debit card or device on the ticket machine reader when boarding the bus
Then tap the same card or device on the Tap Off Reader as you get off the bus
The single fare between the two points is calculated
If you make multiple trips and the fare reaches the price cap, then the price charged is that fare cap, no matter how much your total fares are
You will never pay more than the price of a 1Bws Day Ticket! Currently just £6.50
What are the benefits of Tap on Tap off?
It's great for when customers don't know their travel plans in advance
Adult customers can save money by having fares capped, and will never pay more than the cost of a 1Bws Adult Single Day Ticket * 
It helps customers to pay the correct fare even when they are unfamiliar with a route
And it doesn't matter if a customer changes their travel plans as they only pay for the journeys made
Speeds up boarding time, so faster journey times for all
Paperless – better for the environment
We're hoping to increase passenger numbers through ease of payment as our research has found people are less likely to use the bus as they feel they don't know how much they will have to pay.
*Some fares may be cheaper than with Tap on-Tap off, not able to cap to return ticket fares, Some season tickets may be cheaper
Help
If you need any help with Tap on-Tap off transactions please contact us on cEMVEnquiries@tfw.wales or phone 029 2294 1035
FAQ

What is fare capping?  

Fare Capping is a mechanism that limits or 'caps' the amount that a customer will pay for their travel in a given time frame i.e. a day.  It allows you to travel as much as you like in a day knowing that you will never pay more than the price of a day ticket, no matter how many journeys you make. This is useful for people who don't know their travel plans in advance and might end up buying two singles when they could have bought a day ticket.  You'll pay the price of an adult single for each tap, until the 1Bws cap (£6.50 as of September 2022) is reached  and after that any other journeys in the 1Bws zone that day are free.

 

How do I pay using Tap on / Tap off?

To pay for your ticket, place your contactless debit/credit card or mobile device payment app onto the card reader as you board and wait for a beep that indicates your purchase has been registered, then ensure you follow the same process to tap off at the end of your journey. You must use the same card every time. It is as simple as that.

If you want to pay with contactless for a ticket that is not available in Tap on / Tap off, please let the driver know before you place your card or device on the reader to ensure you are charged the correct amount and receive a ticket.

 

How do I see what I've been charged?
You can access your multi operator journey and payment history through our TFW customer portal: (weblink). You can also view your single operator transactions through the relevant operator. i.e. Arriva

 

Can I get a refund if I think I have been overcharged?

Yes, if you believe a genuine error has been made, please utilise the FAQ's on the TFW customer portal, then contact customer services via (weblink or phone number) who will be able to help you 

 

Can I use Tap on/Tap off for 1BWS tickets?

Yes.

 

What happens if I forget to tap off?

You will be charged the full single fare from the point you boarded to the end of the route you were travelling on. Please remember to tap off. However, if you forget, please contact customer services via (weblink and number) who will be happy to help. 

 

Will I still be capped if I forget to tap off?

Yes, you will be charged the Adult Single fare to the end of the route and the amount charged will still count towards any relevant fare caps

 

Do I have to use the same card/device?

Yes, your payment history is linked to your card or device so make sure you use the same one card for each full journey i.e. you cannot tap on with one card and tap off with another. If you have your payment method set up on your mobile through Apple Pay or Google Pay, make sure you stick to one method - if you switch to your card, it will be treated as a new payment method, and you might not benefit from the price caps.

 

Why was my card declined?

If you've made a purchase on board that was subsequently declined by your bank, your card will, unfortunately, be automatically blocked by our system. Once any outstanding amounts are settled by your bank, your card will be automatically unblocked. Until this happens, you'll need to pay with an alternative method.

 

Can I use Tap on/Tap off for myself and also pay for someone else's travel (e.g. a child)?

Tap on/Tap off only works for one passenger at a time travelling on a card. If you wish to purchase tickets for someone else on the same card, please ask the driver for their tickets separately.  You can still tap on / tap off for your own travel 

 

Do I need to tap on / off if I am a concessionary pass holder?

No, there is no change to the concessionary pass scheme. 

 

Are the prices for Tap on/Tap off different to other on bus prices?

No, the ticket price is the same as if you bought a standard adult single ticket from the driver and the 1BWS cap is the same price as a paper day ticket. The benefits of using Tap on/Tap off are that the fare will be limited/capped at the cost of an adult day ticket, no matter how much you travel during the day.

 

Does Tap on/Tap off work for other ticket types?

Tap on Tap Off/Capping is only valid for adult day tickets, including operator own products. If you want to purchase tickets for children or families using your bank card, please ask the driver making your contactless purchase.

 

Will I get a receipt?

No, one of the benefits is that the system is paperless. To see your transaction history please visit the customer portal.

 

What Tickets are included in the Cap?

The system caps fares to the 1 Day 1BWS ticket, both for single operator and Multi Operator.  Child fares, 10 Trip tickets, Monthly products and  returns are not included in the capping scheme . 

 

Does Tap on / Tap off work for Young Person tickets? 

The system is only designed for adult tickets. If you want to purchase a young person ticket, please ask the driver for the ticket before you place a card on the reader, otherwise a Tap on transaction will be recorded. 

 

Which types of contactless cards can be used?

All Visa and MasterCard cards displaying the contactless symbol, whether presented physically or via Apple Pay and Google Pay, can be used. Unfortunately, payments by American Express or Maestro are not accepted.

If you're using a pre-paid card, please ensure you have enough credit before trying to purchase your ticket. Failure to provide funds could result in your card being rejected.

 

How are fares calculated?

Fares are calculated in line with existing routes and charges for all scheme member operators.

 

Are there particular areas that I must stay within?

You should stay within the scheme area of Anglesey, Gwynedd and Bangor to receive the Fare Cap. As the scheme spreads into further areas of Wales, the scheme will be expanded accordingly.

 

How do I make a query or complaint about my journey experience?

In the first instance please access the TFW customer portal and seek the relevant area of concern with the FAQ's.  If this does not fully answer your query, please contact customer services via the weblink and phone number who will be happy to assist.

 

Are my contactless payments safe?

Payments are more secure than carrying cash for several reasons:
The information on your card is protected with secure Chip and PIN technology. Data transmitted during transactions is encrypted and protected with a digital signature that is much harder to forge than a handwritten one.

If your card is lost or stolen, you're protected against unauthorised payments provided you inform your bank as soon as you realise it has gone missing. Your card will be blocked immediately.

 

Can I top up my prepaid card using contactless?

We don't currently accept contactless payments for topping up prepay cards on our buses, as we believe this may increase boarding times and delay our buses as a consequence.

 

My payment was declined, and my card was blocked. What happens next?

If you use a card for a payment that is subsequently declined for insufficient funds, unfortunately, your card will be automatically blocked by our ticket machines.

However, we will try again to recover the money owed automatically after a few days or when you try to use the card again on our buses. As soon as the amount outstanding is settled with your bank or card issuer, your card will be unblocked by our ticket machines, and you can make contactless payments on our buses once more. Current capped transactions will not be affected.

 

The card hasn't been approved by the bank for the transaction.

This can occur as a result of several contactless transactions in a short space of time, which can trigger automated fraud risk management policies with your bank or card issuer.

 

The card hasn't been used at a Chip and PIN terminal for a certain period.

Most banks and card issuers require a chip and PIN transaction every so often to help ensure it is you using that card. Once a chip and PIN transaction has been seen by your card issuer, this temporary block will usually be removed.
Check my transactions
If you're using Tap on Tap off, you can check your transactions on our online portal where you can login securely using your bank details.