Travel First Class this Christmas
It's the most wonderful time of the year, so why not travel in style this festive season and treat yourself to TfW First Class?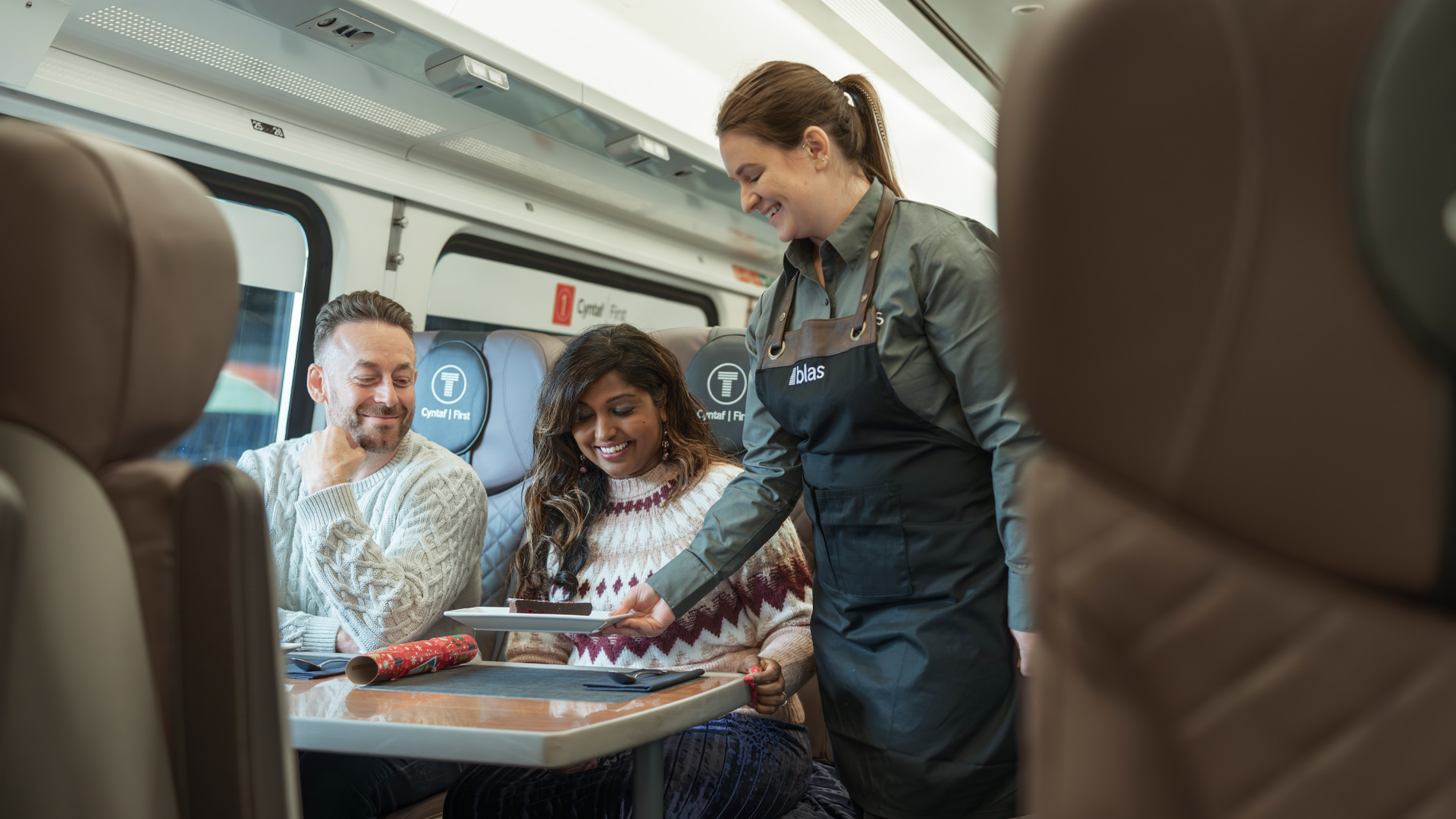 Find cheap train tickets and travel safely in Wales and the borders
Get train times, buy cheap train tickets, and get live train running information in seconds, all at the click of a button.
With no transaction fees you'll always be able to find cheap train tickets for your journey, and with our free app, you'll get instant access to train times at your fingertips.