The bus sector is growing and changing
Whether it's for work, school, or leisure, travelling by bus is a cleaner and more sustainable mode of transport than using the car. Making journeys by bus reduces our carbon emissions, helping to combat the climate emergency.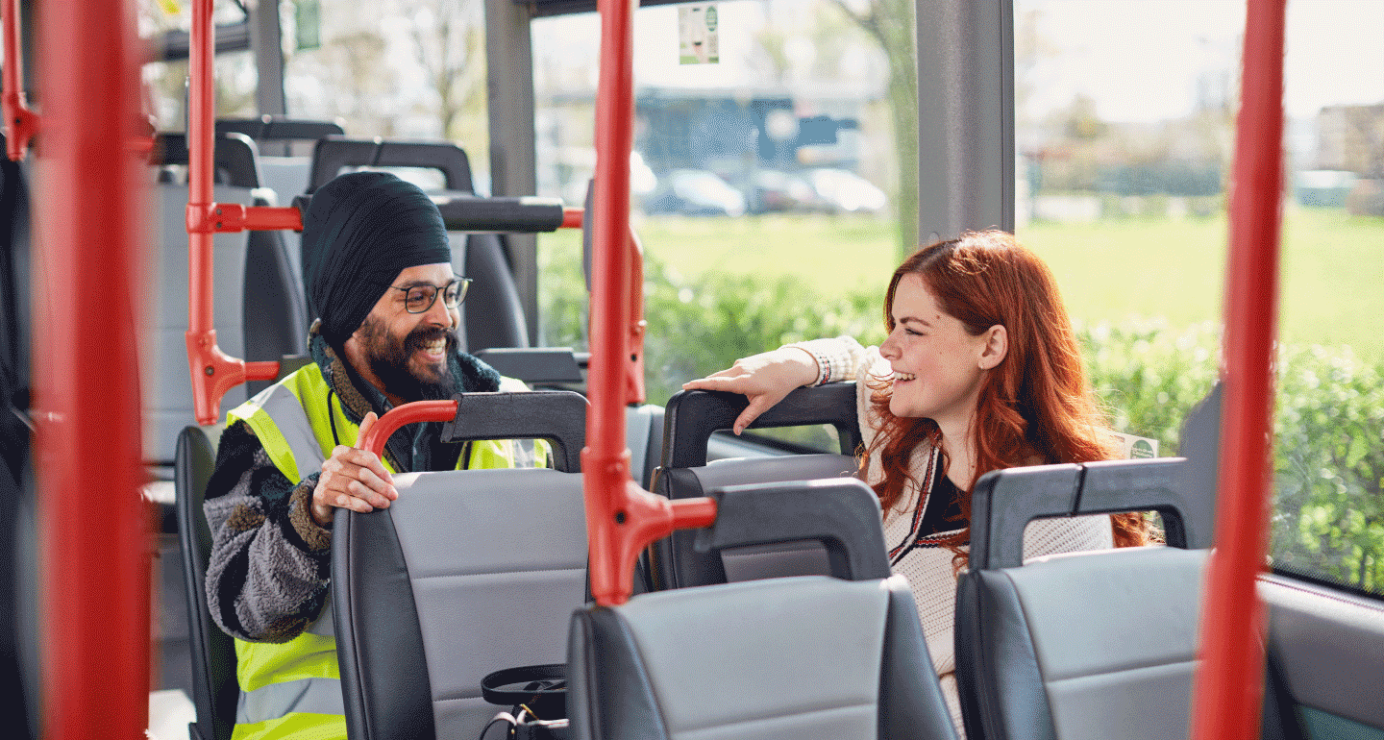 Around 100 million journeys are made by bus in Wales every year. It's a sector that's growing and changing, spurred on by the need to enable people to travel more sustainably and more flexibly in the post Covid-19 world.
There's lots happening to make bus services better in Wales. New low-emission vehicles are coming into service and innovation is taking place that will allow buses to run using greener fuels and electricity. More flexible, demand-responsive services are being introduced to better meet the travel needs of people and their communities.
Travel by bus in Wales
Information about bus travel in Wales
What's our bus remit?

Wherever you are in Wales, we want to make it easier for you to use public transport to get to where you need to be, whether it's work, school, your hospital appointment or out and about with friends on the weekend. Bus is a crucial part of our exciting plans to build a multimodal transport network that meets people's needs.

Our bus team brings expertise and knowledge from across the sector including network planning, data analysis, decarbonisation, fares and ticketing and project management.

We're working our partners to implement the Welsh Government's bus policy as part of our broader remit to deliver an integrated and accessible transport network that serves the people of Wales. These include:

Local councils
Bus operators
The Confederation of Passenger Transport
Coach and Bus Association Cymru
Bus Users Cymru

We're working on a range of projects to improve bus services and make them more responsive to the changing travel requirements of people and communities. We're also fostering greater integration between bus and other modes of transport, walking, wheeling and cycling routes.