Bus travel
Take the bus instead of the car and use the time to catch up with the people you've missed the most. 
Choose the bus over the car, because even 1 more bus journey a month could cut carbon dioxide emissions by 2 million tonnes a year.
Let's get back to the real world, with the real social network.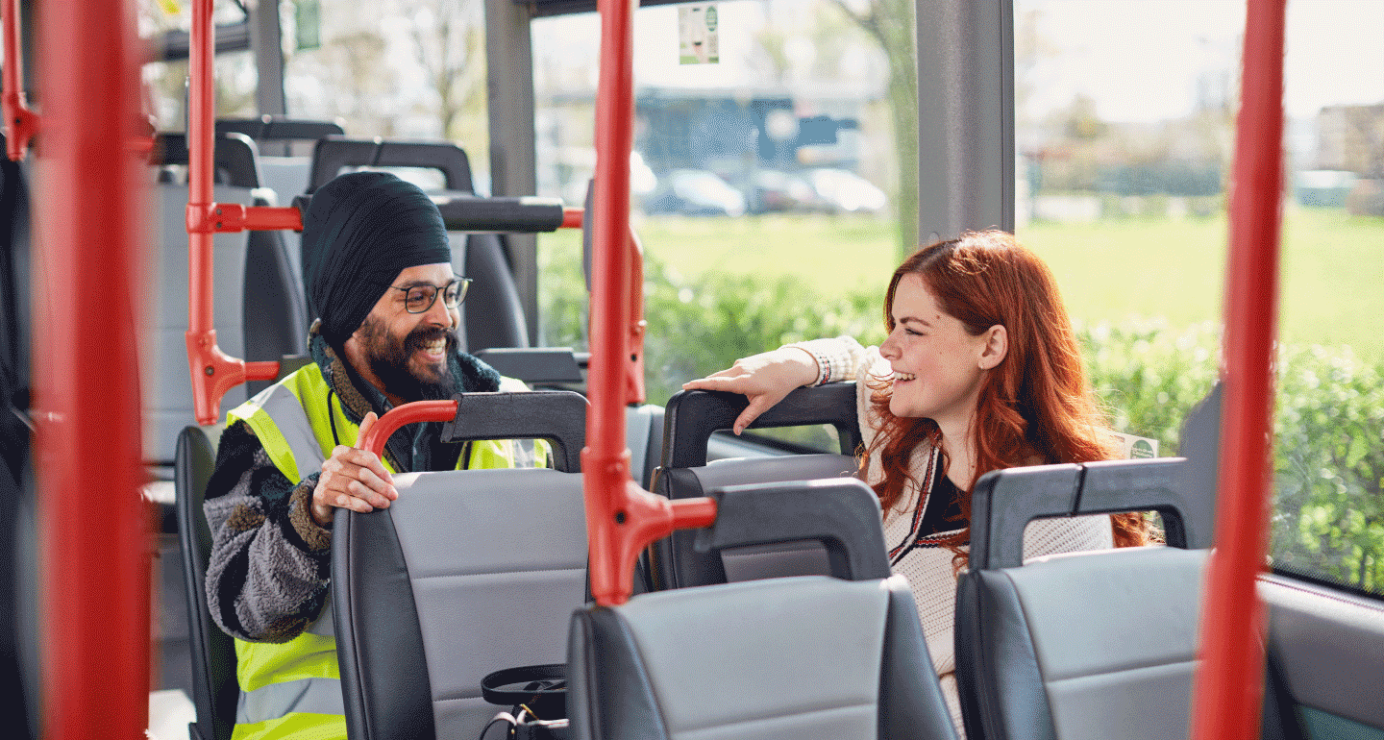 Other bus services
fflecsi is our on-demand bus service, available across Wales.
While PlusBus allows you to add a discount price bus pass to your train ticket for your destination.