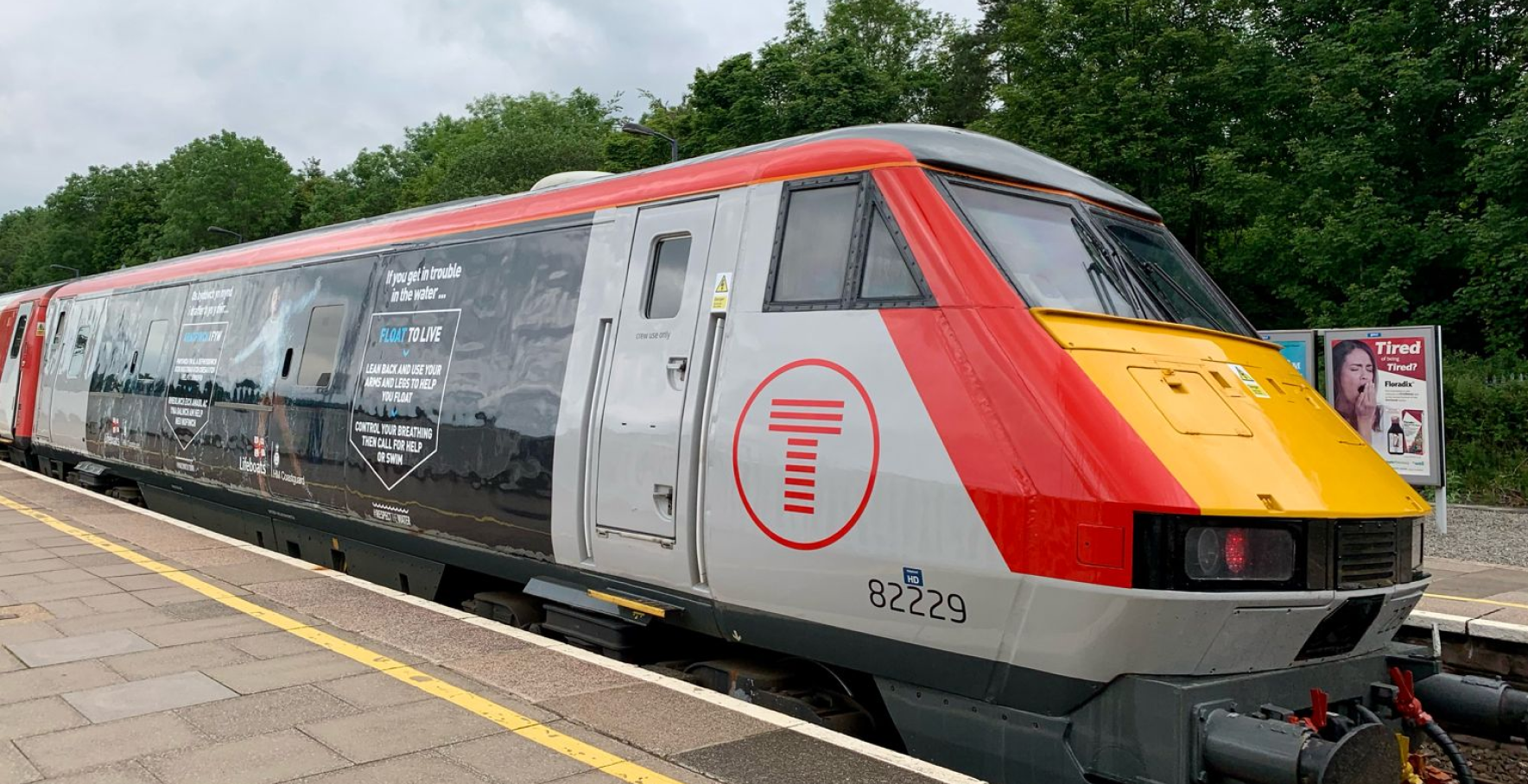 Experience our best comfort and customer service with a First Class ticket. 
Whether you're travelling for business or for pleasure, First Class tickets offer our finest journey experience.
With larger seats and complimentary soft drinks and biscuits on selected routes.
What First Class train tickets are available?
We offer, flexible First Anytime and Off-Peak single and return tickets allowing you to travel at whatever time suits, perfect if your plans are likely to change, as well as low-cost Advance First Class tickets, however, these are only available in limited numbers. You can reserve a place on your train of choice when purchasing your tickets where available.
We also offer upgrades if you decide that you wish to change a Standard ticket to First Class. Passengers with a Standard Class Advance ticket will firstly need to upgrade to the equivalent Anytime ticket before they can purchase the First Class option. This can be done onboard or at one of our ticket offices. Please be aware First Class spaces are limited and offered first-come, first served.
How can I get a First Class ticket?
You can purchase a First Class Single or Return ticket much like you would a Standard ticket: on our app, our website, at station ticket offices or at station self-service ticket machines. 
Don't forget, you can buy tickets for all UK train services through us, so whether you're going from Cardiff to Holyhead or Newcastle to Paddington you can still buy your First Class tickets through us and benefit from paying no booking fees.
Accessibility
While reservations can be made for locomotive-hauled trains between Holyhead, Manchester, and Cardiff (in both directions), please be aware of the following:
These services have wheelchair-accessible toilets
Doors to these trains are power-operated
There is limited wheelchair space on board the service
There are other train services operating on these routes which have accessible on-board toilets and power operated doors. Our Assisted Travel team can provide further advice and support in planning your journey. The Assisted Travel team can be contacted on 033 300 50 501 between 8am and 8pm (every day except Christmas Day).
As part of our commitment to accessibility, these trains will be refurbished by the end of this year and will meet all legal accessibility requirements.
Holyhead to Cardiff Central (North to South Wales) 
| | |
| --- | --- |
| Station  | Departure Time (Mondays to Fridays only) |
| Holyhead | 0534 |
| Bangor | 0601 |
| Llandudno Junction | 0619 |
| Chester | 0715 |
| Wrexham General | 0732 |
| Shrewsbury  | 0810 |
| Hereford | 0856 |
| Newport | 0940 |
| Cardiff Central | 0958 |
Cardiff Central to Holyhead (South to North Wales)
| | |
| --- | --- |
| Station | Departure Time (Mondays to Fridays only) |
| Cardiff Central | 1716 |
| Newport | 1731 |
| Cwmbran | 1742 |
| Pontypool & New Inn | 1749 |
| Abergavenny | 1800 |
| Hereford | 1825 |
| Shrewsbury | 1909 |
| Wrexham General | 1943 |
| Chester | 2006 |
| Flint | 2018 |
| Rhyl | 2035 |
| Colwyn Bay | 2047 |
| Llandudno Junction | 2054 |
| Bangor | 2111 |
| Holyhead | 2145 |
Did you know?

Wales has lots to offer

Find out the full extent of the Transport for Wales network

Explore our Network