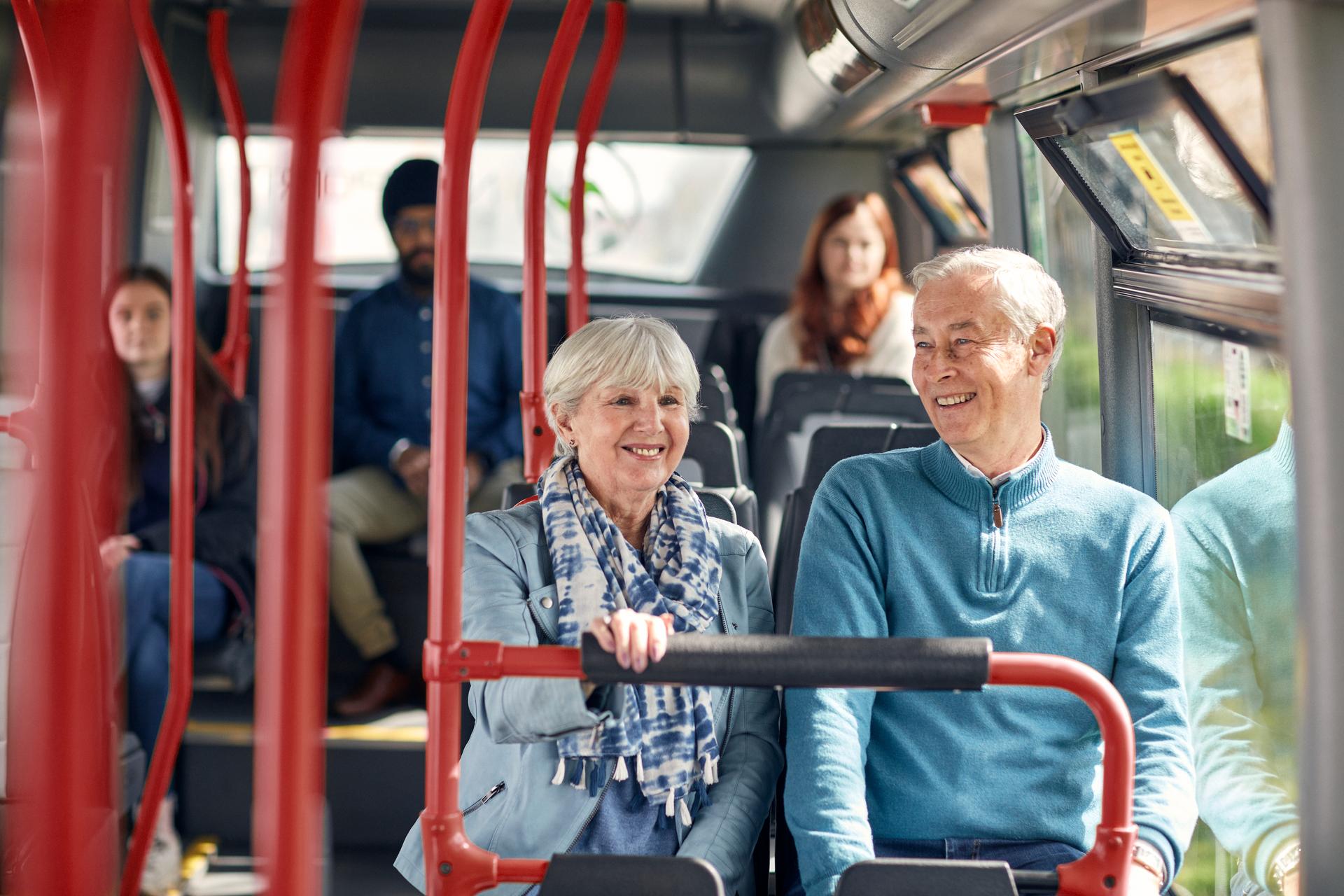 Replacement bus services
Working hard behind the scenes to get you from A to B
'Rail replacement bus' is often the last phrase we want to hear when we're planning on travelling by train.
There are sometimes situations where we need to arrange alternative transport to get you to your destination. They can be planned and unplanned.
We may need to carry out essential maintenance or vital infrastructure upgrades to make our railway fit for the future. There're also special events or unexpected incidents on the network that mean the trains can't run.
Cancelling services and inconveniencing you is the last thing we want to do. We know the bus may not be everyone's first choice. We organise them to help you keep your plans on track even when the trains are off it. We want you to be able to get to work, to see friends or family or head off for that weekend away.
Wherever they need to our teams work with bus operators across Wales, often at short notice, to keep our customers moving.
We go that extra mile so a bus will be ready and waiting to get you to your destination.
Replacement bus stops
We want to get you to your destination as quickly as we can. Our replacement buses will take the most direct route between stations, particularly in rural areas.
Bus stops are located as close to our stations as possible for your convenience. We'll provide as much information as we can so you're aware of where replacement buses will arrive and depart.
Keeping you informed
We publish details of planned improvement works to transform your railway well in advance, through our website, app and social media channels. We'll tell you where and when we'll organise replacement bus services.
You'll find posters and signs at your station telling you where the bus will pick you up and drop you off, how you can contact us or let us know if you need any assistance when travelling by bus. Why not also check out our station information pages here? They're a great way to keep up to speed.
If you'd like to speak to somebody in person, our colleagues will be happy to help. You can get in touch with us before you travel on 03330 050 501 or by visiting Accessible travel | TfW.
Buy before you board 
Don't forget to buy your ticket before you board the bus, just as you would if you were travelling by train.
You can buy your ticket from your station's ticket vending machine, in person from your nearest station ticket office, or from our website or app.
Need further information?
If you'd like to know more about rail replacement buses, including accessibility and bicycle information, please visit the National Rail information page here.