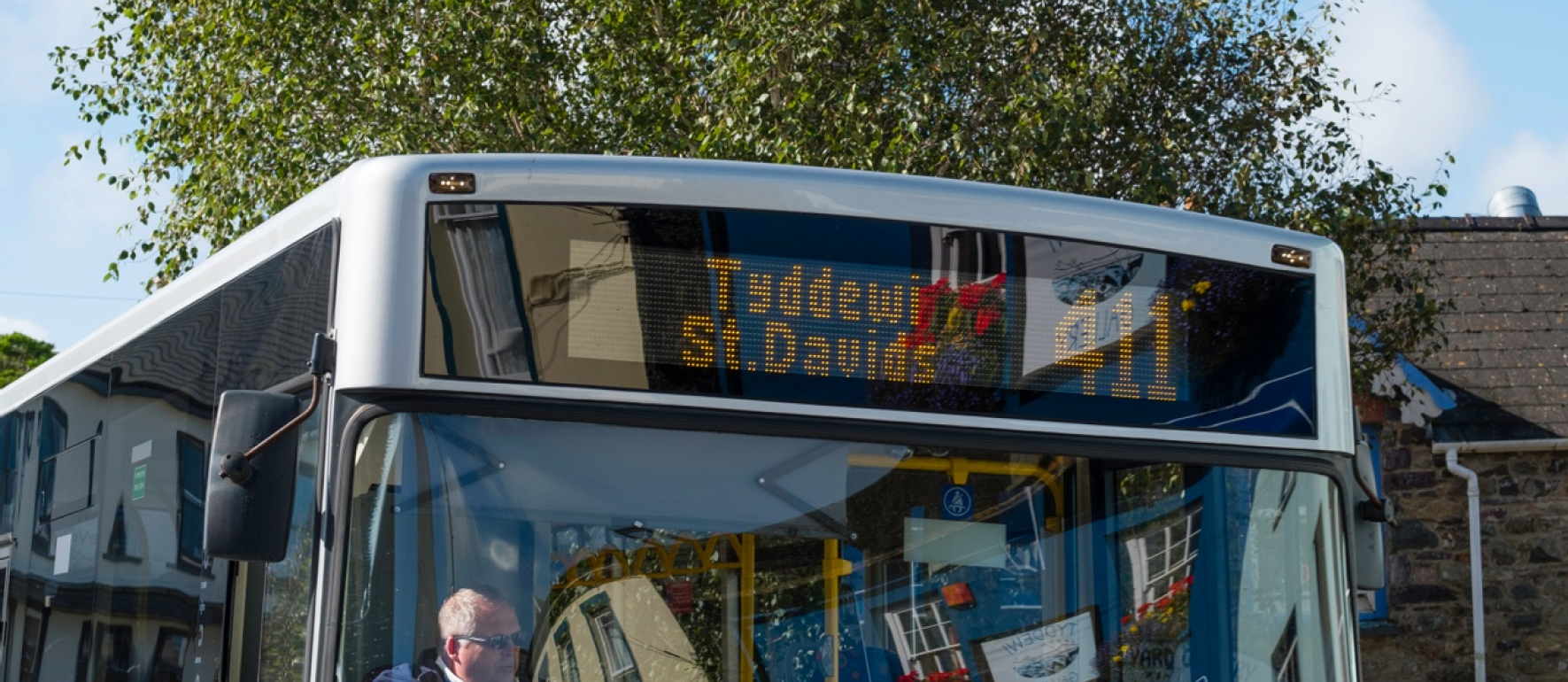 Buy PlusBus with your train ticket and get your complete train and bus travel in one easy transaction
What's PlusBus?
It's a discount price bus pass (like a travelcard) for unlimited bus travel around the whole urban area of your rail-served town or city. Buy PlusBus with your train ticket. Bus travel can be at the start, the finish, or both ends of your train journey. You pay for your complete train and bus travel in one easy transaction at the station by 'phone or online. PlusBus is available to 26 towns and cities on the TfW network (listed below):
How does it work?
For each town there is one zone that covers the whole urban area (your train journey must start or finish outside this bus travel zone to buy PlusBus). With your PlusBus ticket you can travel as much as you like on all participating buses anywhere within the zone.
Great value
PlusBus ticket prices start from £2.50 a day. Save one-third off the PlusBus day ticket prices with your Railcard (usual peak period restrictions apply). Children (under 16 years old) pay half the adult PlusBus day ticket price.
Easy to buy
Ask for PlusBus when buying your train ticket. You can buy a PlusBus ticket at:
all station ticket offices
Online - when you buy from our website or app you'll always be offered PlusBus as an option where it is available
PlusBus can be purchased with all "walk-up" and "advance" ticket types:
single
day return
period return (you will need to specify the date of your return journey)
season tickets (for set periods: 7-days, 1-month, 3-months, a year).
PlusBus can save you money and is more convenient than buying separate tickets. What's more you can pay with cash, credit or debit card.
For more information
Visit: www.plusbus.info
To check PlusBus ticket prices, to view zone maps showing where you can travel in each town, and details of participating bus operators,
Visit: www.traveline.info or call 'traveline' 0871 200 22 33
For information about bus routes and times, (calls from UK landlines cost 12p a minute).
Bus operators often provide services that link to our train stations to help you continue your journey
Below you can find a list of the bus operators on our network
Did you know?

Travel safer

You can plan ahead and decide when to travel using our Capacity Checker.

Check capacity