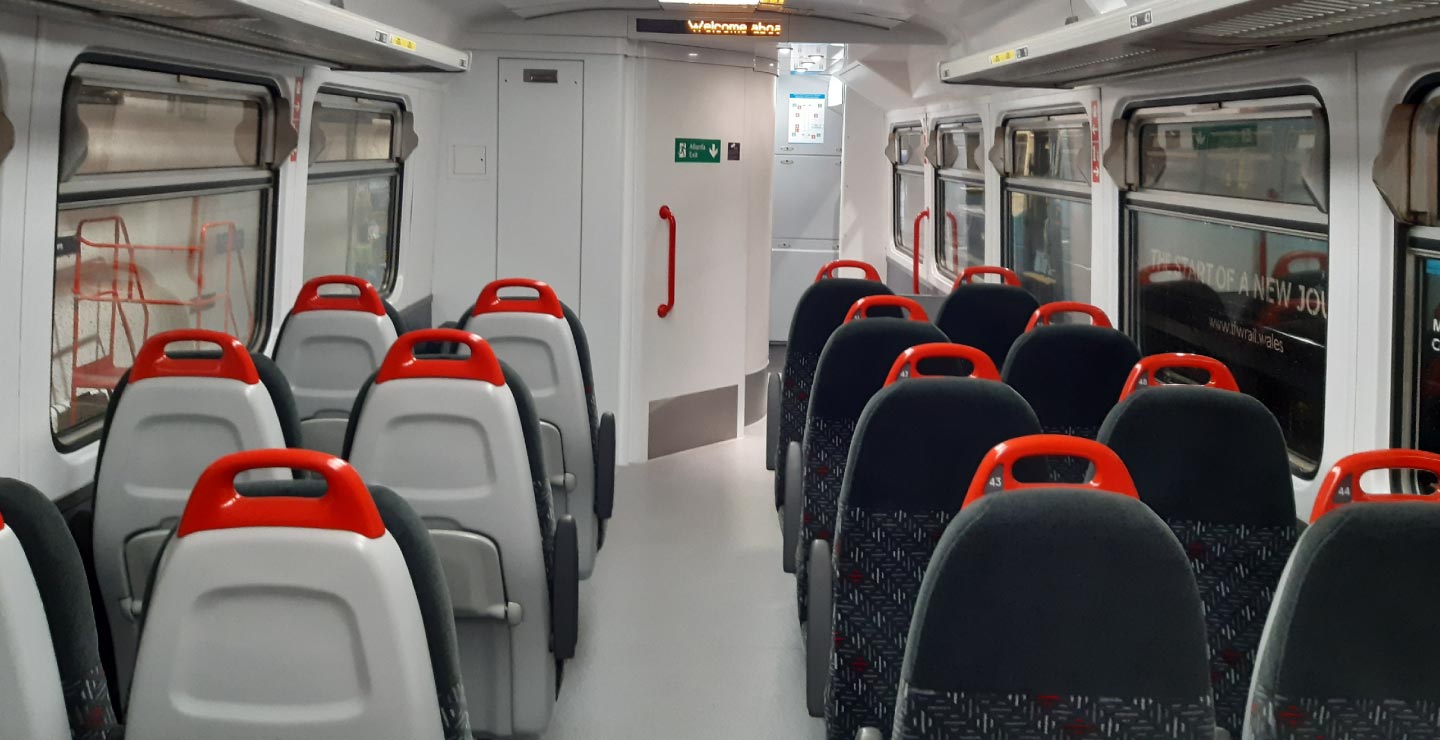 Train accessibility
A new fleet of trains will gradually be introduced between now and December 2022. Details will be included within this webpage as and when each type of train is refurbished or withdrawn and replaced.
Making Rail Accessible: A guide to our fleet of trains | Open as PDF
Making Rail Accessible: A guide to our fleet of trains | Open as Word Doc
Alternatively, you can access the info below
Assisted travel team
Our Assisted Travel Team can provide advice, book assistance and arrange tickets for your journey, regardless of train operator. They can be contacted on 033 300 50 501 between 8am and 8pm every day except Christmas Day. The Next Generation Text service number for people with hearing and speech difficulties is 18001 033 300 50 501.
Assistance during your journey
Should you require assistance with boarding and alighting the train, this will be provided by the conductor on the train or by station staff where staff are present. Details of which stations have staff and the times they are available to assist can be found in our booklet 'Making Rail Accessible - helping older and disabled passengers.'
Wheelchairs and powered mobility scooters on trains
We can accommodate wheelchairs and powered mobility scooters with dimensions of up to 700mm x 1200mm (including footplates), with a turning radius of 900mm, and a maximum combined weight (wheelchair and passenger) of 300kg. Please check the dimensions of your wheelchair and powered mobility scooter before travel to avoid disappointment if they cannot be carried on the train.
Services between Holyhead, Manchester and Cardiff in both directions
Please note that some services on these routes are operated by traditional engine and coaches and do not have wheelchair-accessible toilets. They also have doors that have to be opened manually. The Assisted Travel team can tell you which services are operated by these trains. If the train you want does not have an accessible toilet, the Assisted Travel team will tell you this when you book and can suggest alternative services for you.
Did you know?

Sgwrs | Customer panel

We're transforming travel in Wales. It's a big job and we need your help.

Apply to join Sgwrs
Most popular tasks
From £87.70