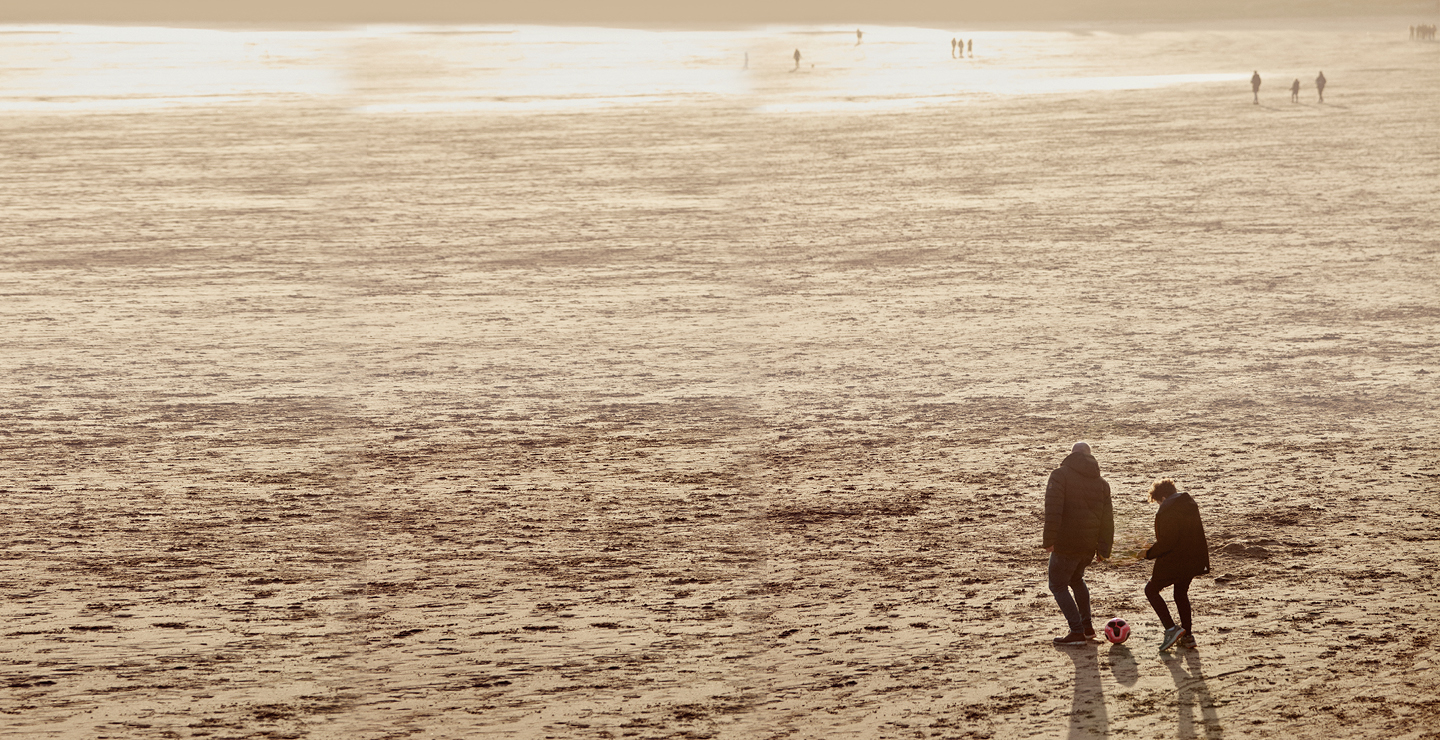 Enjoy more family time, less driving time.
Children under 16 travel for free on our trains, when accompanied by a fare paying adult. 
Under 11's can travel for free any time, under 16's are only able to travel for free off-peak.
*Geographical exclusions apply, see terms and conditions for more information. 
There is so much to discover on our network, we've selected just a few things to keep the kids busy both on the train and when out exploring the network;
Important things to note before you travel;
Free child travel is only available in Standard class
Up to two children can travel for free, per paying adult. Adults must obtain a ticket for all children travelling. Free child travel tickets are only available from a ticket office or on-board from a conductor
Under 5's travel for free on all National Rail services
Children aged 5-16 travel for free on Transport for Wales trains only
See full terms and conditions for more information.

1.1 Age 5-10 - Under 11s Anytime

Terms and conditions:

1 Description

Up to 2 children aged 5 to 10 can travel for free on Transport for Wales Rail services (in standard class accommodation only) when travelling with a full or discounted standard class fare-paying adult (aged 16+).

2 Availability

A free ticket is required for children aged 5 to 10.
The free ticket can be obtained from any Transport for Wales Rail ticket office or from the on-board train conductor.

3 Discounted Standard Class Fare

This includes a customer using a local or national railcard to gain a discount, or someone traveling with an advance, off peak or small group day ticket. It does not include concessionary scheme users or individuals travelling using a staff pass.

4 When and where the free travel can be utilised

Free travel for children aged 5 to 10 is only valid on Transport for Wales Rail services (in standard class accommodation only), see the network map below for a breakdown of the free child travel geographical boundary. https://tfw.wales/sites/default/files/2023-01/TfW_Network_Map.pdf
If you are travelling on multiple Train Operators throughout your journey you will need to ensure that you have the correct fare for the elements of the journey not on Transport for Wales Rail services.
Free travel for children aged 5 to 10 on Transport for Wales Rail services is valid any time of day, 7 days a week.

5 Conditions of use

Children aged 5 to 10 must be accompanied by a fare-paying adult (16+) for the entire duration of their journey. For the avoidance of doubt, a fare-paying adult is defined as any passenger aged 16 or over that is holding a valid Ticket or other authority to travel (but does not include concessionary scheme users or individuals travelling using a staff pass).
A maximum of 2 children aged 5 to 10 can travel free of charge per fare-paying adult (16+) in standard class accommodation only.
A child traveling for free is not required to give up their seat to a fare paying passenger.
Seat reservations are not available for accompanying children who are travelling free of charge. If you wish to reserve a seat for your child aged 5 to 10 - a child discounted ticket may be purchased and a reservation made.

6 Break of journey

You may start, break and resume, or end your journey at any intermediate station along the route of travel unless the fare-paying adult's (16+) ticket restriction for the journey being made does not allow this.

7 Changing the time or date of travel

Free travel for children aged 5 to 10 can only be purchased on the date of departure.

8 Refunds

Not applicable for free child travel.
If you purchased a child fare for a journey that you subsequently discovered should have been free of charge and did not make a reservation for the child, you may apply for a full refund by contacting Transport for Wales Rail customer services team. Contact information can be found at https://tfw.wales/help-and-contact/rail/contact-us.

9 Other

 

1.2 Age 11-15 - Under 16s Off-Peak

Terms and Conditions:

1 Description

Up to 2 children aged 11 to 15 can travel for free on Transport for Wales Rail services (in standard class accommodation only) when travelling with a full or discounted standard class fare-paying adult (aged 16+) between the hours of 09:30 and 16:00 and after 18:30, Monday to Friday and any time Saturday and Sunday.

2 Availability

A free ticket is required for children aged 11 to 15.
The free ticket can be obtained from any Transport for Wales Rail ticket office or from the on-board train conductor.

3 Discounted Standard Class Fare

This includes a customer using a local or national railcard to gain a discount, or someone traveling with an advance, off peak or small group day ticket. It does not include concessionary scheme users or individuals travelling using a staff pass.

4 When and where the free travel can be utilised

Free travel for children aged 11 to 15 is only valid on Transport for Wales Rail services (in standard class accommodation only), see the network map below for a breakdown of the free child travel geographical boundary. https://tfw.wales/sites/default/files/2023-01/TfW_Network_Map.pdf
If you are travelling on multiple Train Operators throughout your journey you will need to ensure that you have the correct fare for the elements of the journey not on Transport for Wales Rail services.
Free travel for children aged 11 to 15 on Transport for Wales Rail services is valid between the hours of 09:30 and 16:00 and after 18:30, Monday to Friday and any time Saturday and Sunday.

5 Conditions of use

Children aged 11 to 15 must be accompanied by a fare-paying adult (16+) for the entire duration of their journey. For the avoidance of doubt, a fare-paying adult is defined as any passenger aged 16 or over that is holding a valid Ticket or other authority to travel (but does not include concessionary scheme users or individuals travelling using a staff pass).
A maximum of 2 children aged 11 to 15 can travel free of charge per fare-paying adult (16+) in standard class accommodation only.
A child traveling for free is not required to give up their seat to a fare paying passenger.
Seat reservations are not available for accompanying children who are travelling free of charge. If you wish to reserve a seat for your child aged 11 to 15 - a child discounted ticket may be purchased and a reservation made.

6 Break of journey

You may start, break and resume, or end your journey at any intermediate station along the route of travel unless the fare-paying adult's (16+) ticket restriction for the journey being made does not allow this.

7 Changing the time or date of travel

Free travel for children aged 11 to 15 can only be purchased on the date of departure.

8 Refunds

Not applicable for free child travel.
If you purchased a child fare for a journey that you subsequently discovered should have been free of charge and did not make a reservation for the child, you may apply for a full refund by contacting Transport for Wales Rail customer services team. Contact information can be found at https://tfw.wales/help-and-contact/rail/contact-us.

9 Other