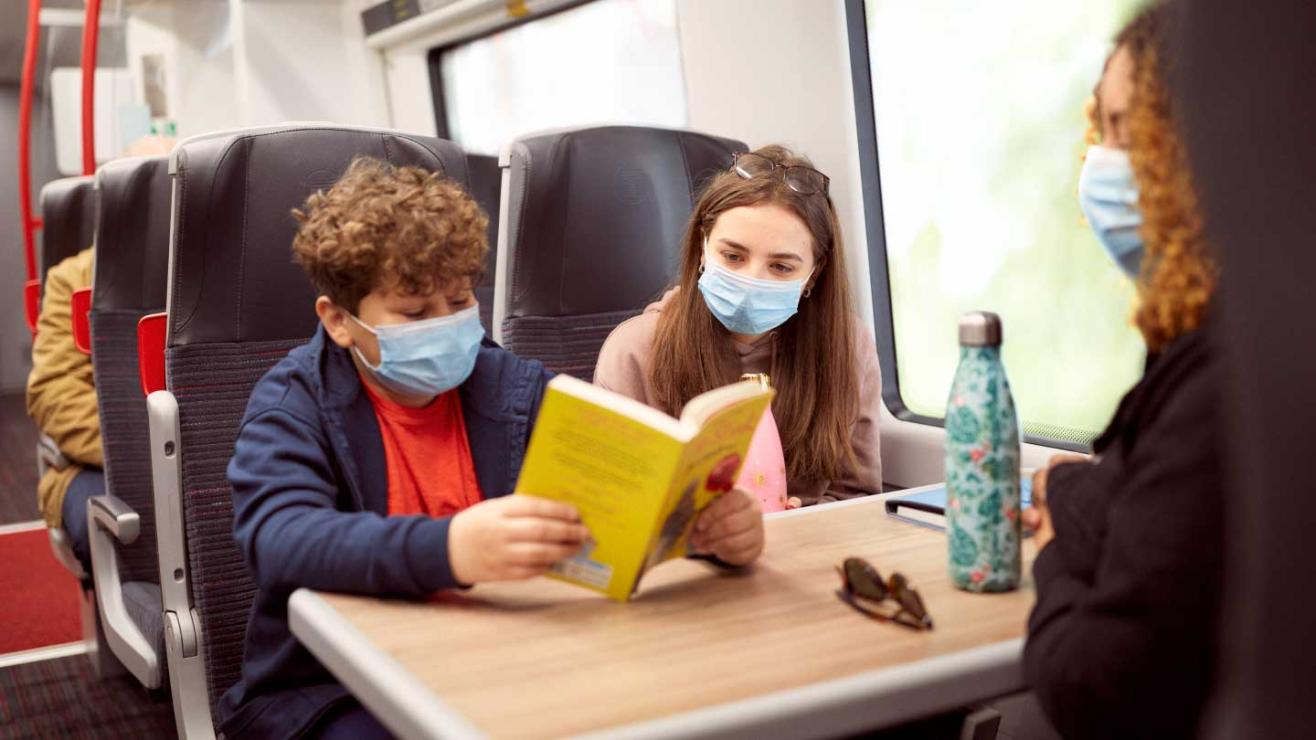 Advance tickets - low fares for longer distances 
Save up to half the price* when reconnecting with friends and family
Advance tickets are typically our best value fares for longer journeys. Selected Advance tickets may be available on the day of travel, but we recommend you get them up to 12 weeks before your journey as the further ahead you buy the lower these fares can be. 
Advance tickets are one-way tickets, available for Standard and First class services. So, unlike return tickets, you can mix and match your start and end points to best suit your plans. You can also use your Railcard discounts in conjunction with our Advance fares to save even more. We can't guarantee the availability of Advance tickets as they are generally limited in number, so we recommend you buy early to avoid disappointment.
With Advance tickets you can travel contactlessly. Just buy your ticket on our app or on our website to get e-tickets delivered to your smartphone or email. For more information, visit our contactless travel page.  
Buying an Advance ticket reserves a place for you on your chosen train and you may only travel on the service you have booked.  If you wish to have more flexibility for your travel plans, we recommend our Anytime tickets. 
For customers buying Advance tickets on our app or website, there is no fee for amended a journey, as long as you have an online account. Advance tickets are usually non-refundable and you may incur a £10 fee for a change of journey when this is arranged at a station ticket office. You can get more information about Advance tickets, including terms and conditions, from National Rail. 
Where to buy an Advance ticket
Advance tickets can be bought online, in app, and from a ticket office.
Can I upgrade from Standard to First-Class?
You can upgrade from a Standard-Class ticket to First-Class on our services, where this is applicable. This applies for all our Standard tickets including Anytime and Advance Singles, Returns, Season tickets, and Rover and Ranger tickets. Please let the conductor know if you'd like to upgrade as they'll need to confirm there is space in First Class. Please remember there'll also be an additional cost for any meals you order on the train if you've upgraded to First Class.
How to change an Advance ticket
You can make changes depending on where you bought your ticket and which delivery option you selected. If you do need to make a change, here's how to do it:
If you bought your ticket with us online, you can change it by visiting My Account >> Orders >> Change Journey
If you bought your ticket at a station ticket machine or ticket office, just return to the station and we'll be happy to help
If you bought your ticket from another retailer, you can still make changes at any of our ticket offices
Unfortunately, you can't change mobile tickets or e-tickets
We charge a £10 fee per ticket to make changes.
How to refund an Advance Ticket
Advance tickets cannot be refunded you may incur a £10 fee for a change of journey when this is arranged at a station ticket office.
---
*Saving based on average percentage saved by customers between 01/01/2019 to 31/12/2019 when buying TfW Advance tickets before the day of travel, compared to cheapest TfW priced Anytime Single ticket for same journey available on day of travel.
Did you know?

Travel safer

You can plan ahead and decide when to travel using our Capacity Checker.

Check capacity