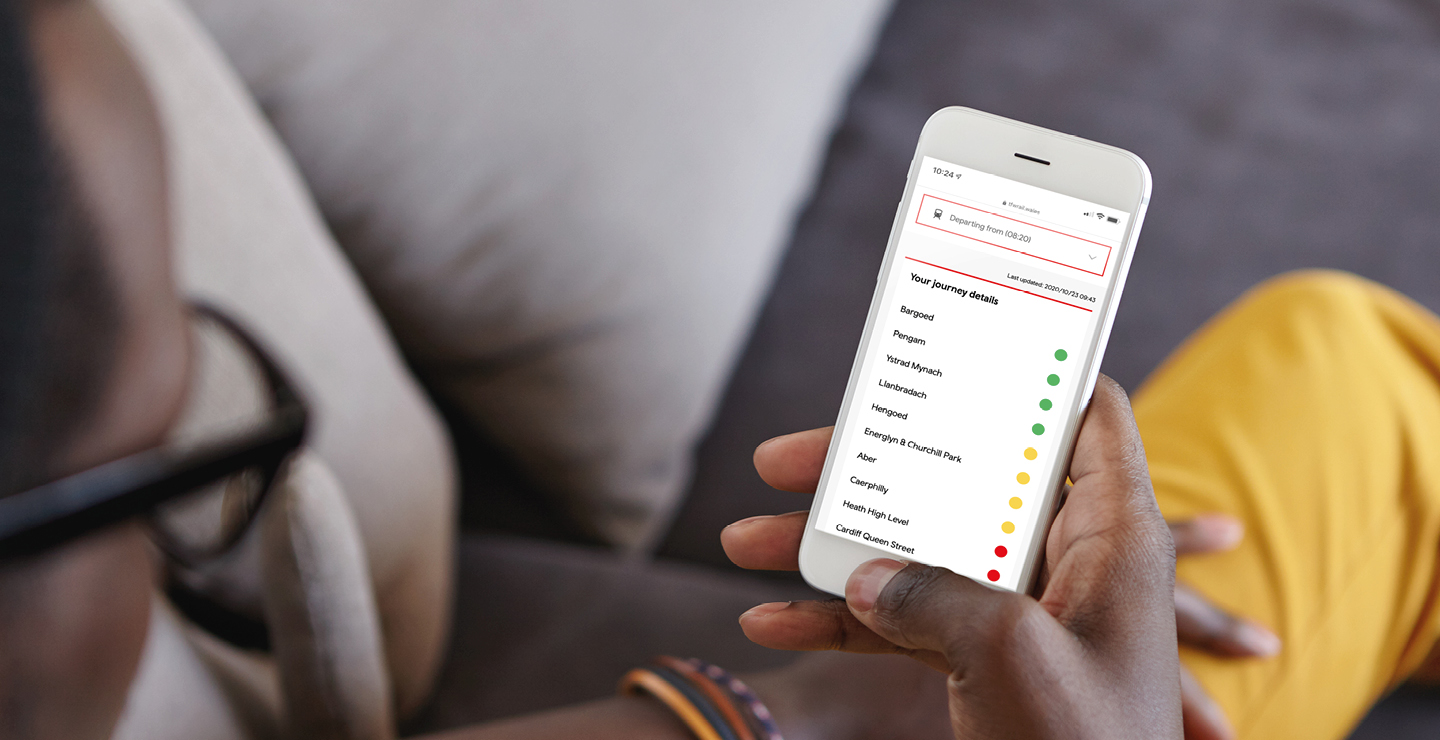 Industrial action 30 September and 4 October 2023 - Please note that Capacity Checker is based on historical numbers and will not be reliable during these dates. Please use our Journey Planner to check your journey.
Remember
The Capacity Checker tool is to check service capacity only.
Please use JourneyCheck for real time service information.
*How accurate is our Capacity Checker?

This tool shows typical use of our services throughout a 30-minute window from the departure time you select.

We've calculated our capacity information based on daily customer counts. We've also looked at the historic data from previous weeks to help us get a view on our service capacity week on week. This gives an indication of how many passengers are travelling on each of our services.

This data is just an indication and is not to be taken as a real-time reflection on the capacity of our services. Some train services may not be included in the collection of this information.

The information is for our direct train services only.
Information will not be available where trains are replaced by buses or if there is disruption to normal services.
In order to improve services for customers, our train times are constantly reviewed. This means that some of the train times shown in this Capacity Checker (using historic information) may occasionally be different to those shown in more up to date journey planning and ticket buying systems.
Did you know?

Sgwrs | Customer panel

We're transforming travel in Wales. It's a big job and we need your help.

Apply to join Sgwrs