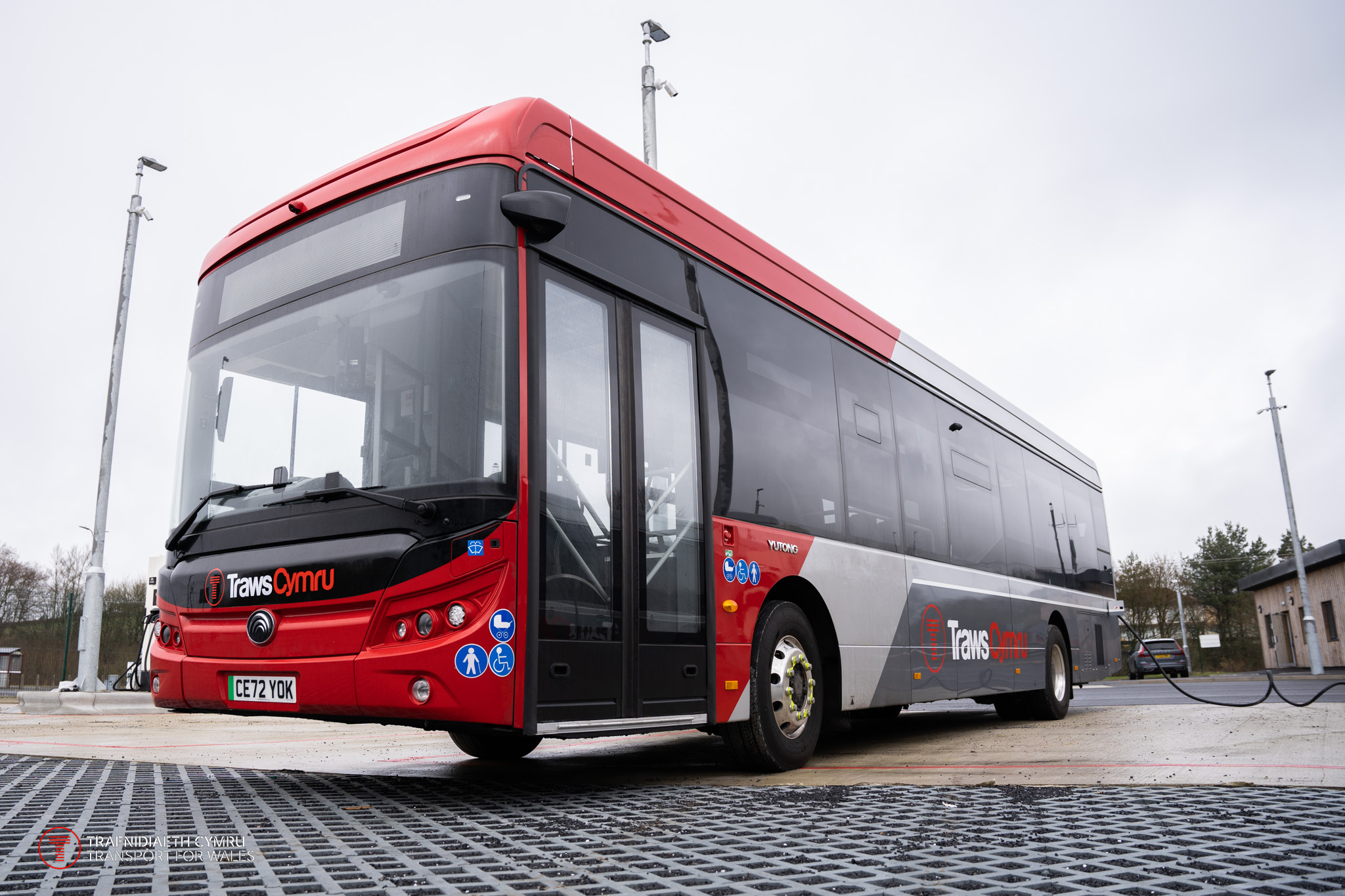 Decarbonising bus travel in Wales
Transport currently makes up 17% of Wales' carbon emissions. Reducing these will be vital for Wales to reach its goal of net zero by 2050 and combat the threat of climate change, as set out in the Wales Transport Strategy.
Choosing the bus over the car is already a more sustainable way to travel. Just one more bus journey a month could cut carbon dioxide emissions by 2 million tonnes a year.
We're helping deliver the Welsh Government's ambition for buses to be zero-emission by 2035.
To achieve this, new ultra-low-emission buses are coming into service. Research and innovation is taking place that will allow buses to use cleaner fuels and run using electricity.
Electric buses
We're working with the Welsh Government to decarbonise the TrawsCymru bus fleet by bringing more zero-emission electric buses into service, replacing polluting diesel vehicles.
They'll help make bus travel even greener – from a less-polluting mode of transport than the car to a zero-emission way of making local journeys. Whether that's to get to work, school, your hospital appointment or out and about on the weekend.
The first TrawsCymru route to use electric buses is the T1 Aberystwyth-Carmarthen service. The state-of-the-art buses will be based at a new depot in Carmarthen and will replace polluting diesel vehicles. Expect to see more of these on other TrawsCymru routes soon.
Hydrogen-powered buses
Hydrogen buses are powered by mixing oxygen and hydrogen gas. This causes a chemical reaction and generates electricity to power the vehicle motor, with no carbon emissions. The only waste product is water. 
We're investigating the potential for trialling hydrogen-fuel cell buses in Swansea as part of our work to support the growth of a hydrogen bus fleet in Wales. The scheme will reduce pollution and allow local people to travel in an environmentally-friendly way.