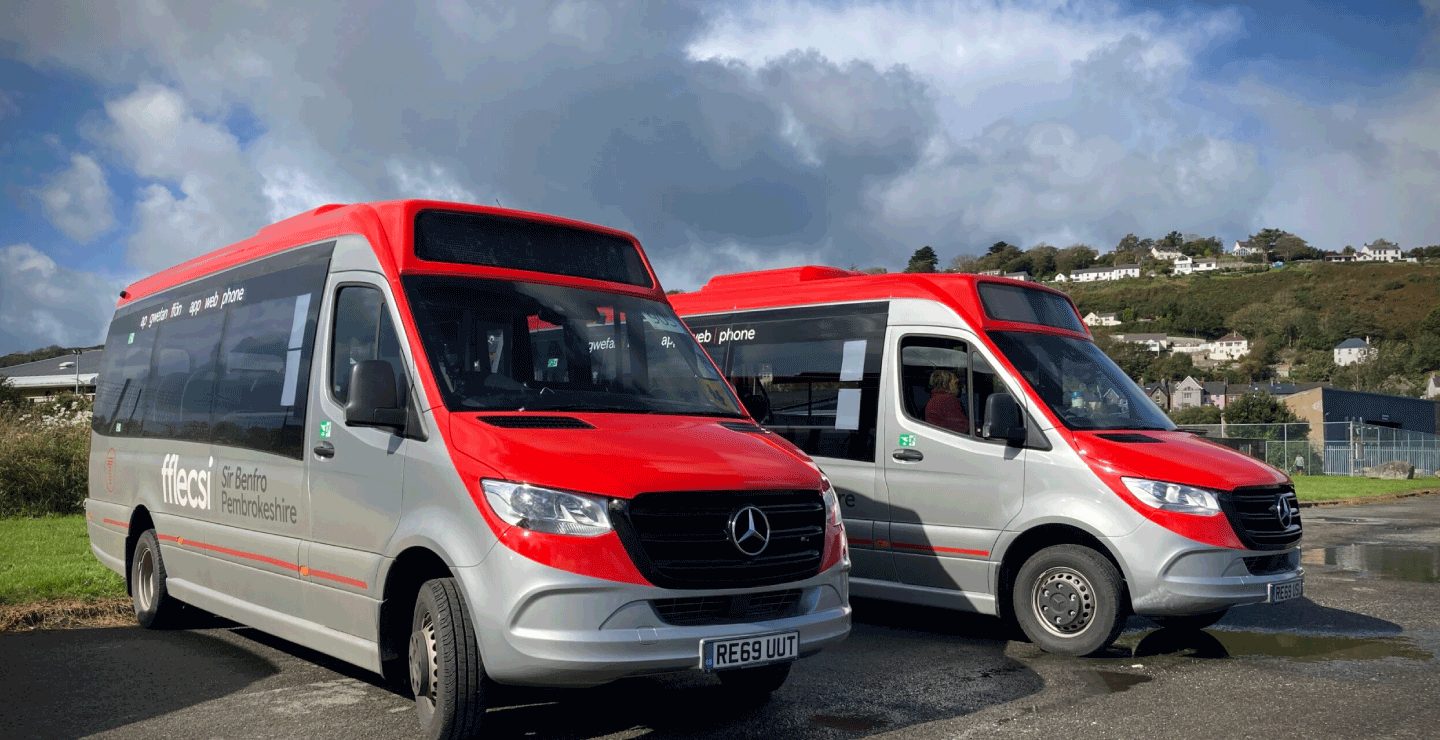 Where it goes is up to you
fflecsi is an on-demand bus service, available across Wales.   

How does it work?
fflecsi buses can pick you up and drop you off in the service area and not just at a bus stop. A bus picks you up at your request, changing its route so that all passengers can get to where they need to go.
Replacing a number of scheduled bus services in your area, fflecsi is designed to help people make essential local journeys.
Your safety is paramount, and we've designed fflecsi to carry passengers safely. Knowing how many passengers we're picking up means we can send the right size vehicle and maintain social distancing.
Why now?
COVID-19 has significantly impacted public transport and how we all travel with fewer people travelling. Many key workers rely on public transport to get to work, while others need to use public transport for essential shopping.
fflecsi can support these passengers in a safe and sustainable way, providing services when and where they're needed most.  Choosing when you want to travel also means key workers can get to work on time or you can make essential journeys with minimal delay.
fflecsi is an exciting new pilot service from Transport for Wales and local bus operators. We'll be monitoring whether or not it helps people to travel and if it proves popular, some fflecsi services could continue to run alongside your normal scheduled bus services once we're all travelling again.