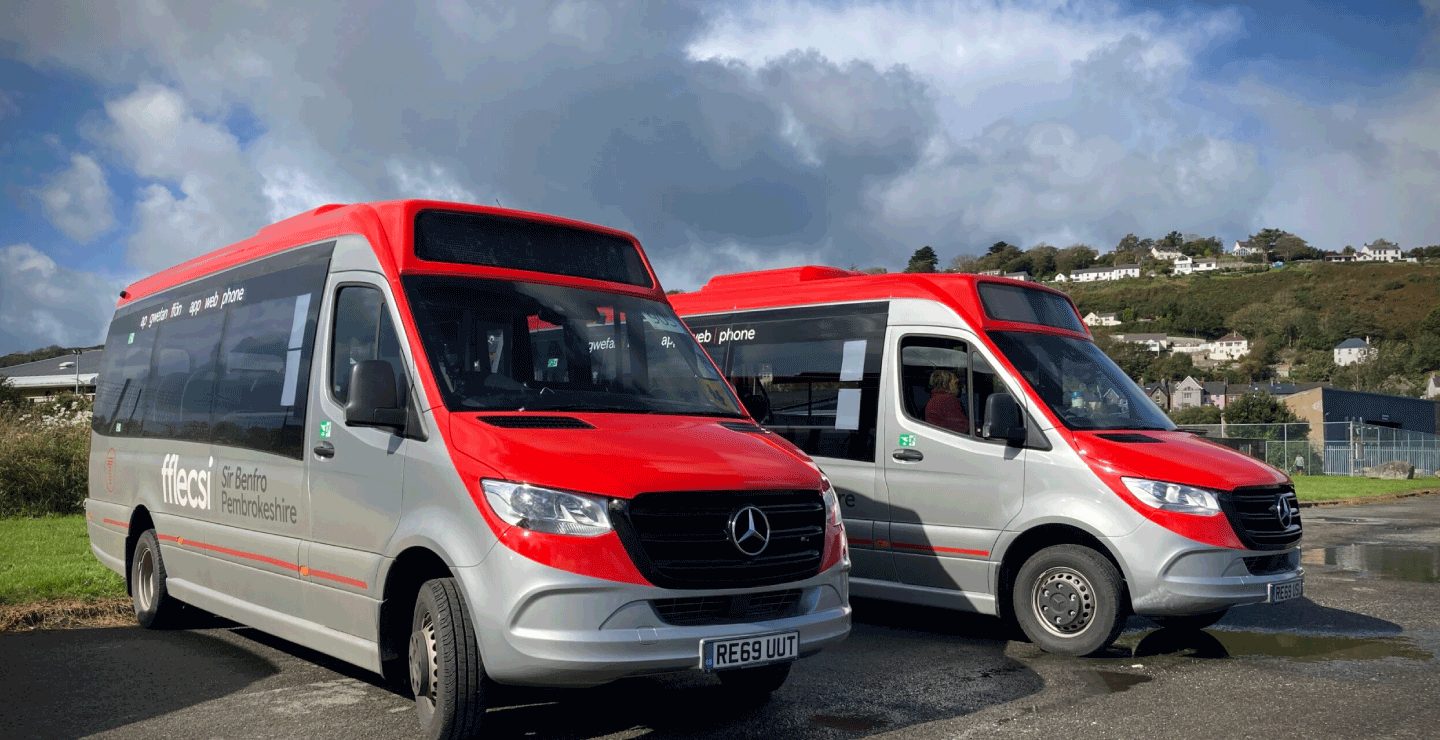 Working with our partners to provide better bus services
fflecsi
fflecsi is an exciting new service we're providing in partnership with local councils and bus operators. It's a different, more flexible way of travelling over shorter distances. fflecsi buses pick you up and drop you off in a service area rather than at fixed bus stops, altering their routes to get you to your destination.
TrawsCymru
We're working with TrawsCymru to improve and expand Wales' long-distance bus services, making them faster, easier to use and more responsive to the needs of our communities.
For example, we're saving you time and money when travelling between Aberystwyth and destinations in South Wales. You can now purchase one ticket to cover your journey on both our rail services and the TrawsCymru T1 and T5 buses.
There's also a new TrawsCymru app showing all their routes, selling tickets and calculating your carbon savings.
Integrated tickets with TrawsCymru
PlusBus
You can get your train and bus travel in one easy transaction with PlusBus. It's a discount price bus pass (like a travelcard) for unlimited bus travel around the whole urban area of your rail-served town or city. You buy PlusBus with your train ticket.
Franchising
We're assisting the Welsh Government with proposals to reshape the way bus services in Wales are governed through local franchising. Bus operators would provide services under contract, on behalf of local authorities. This would give local councils greater control over bus timetables, routes and fares, making them better meet local needs.