Electric vehicle charging points
We're working with Welsh Government to manage the installation of Electric Vehicle (EV) charging points across Wales.
This supports the Llwybr Newyddstrategy which promotes more sustainable transport.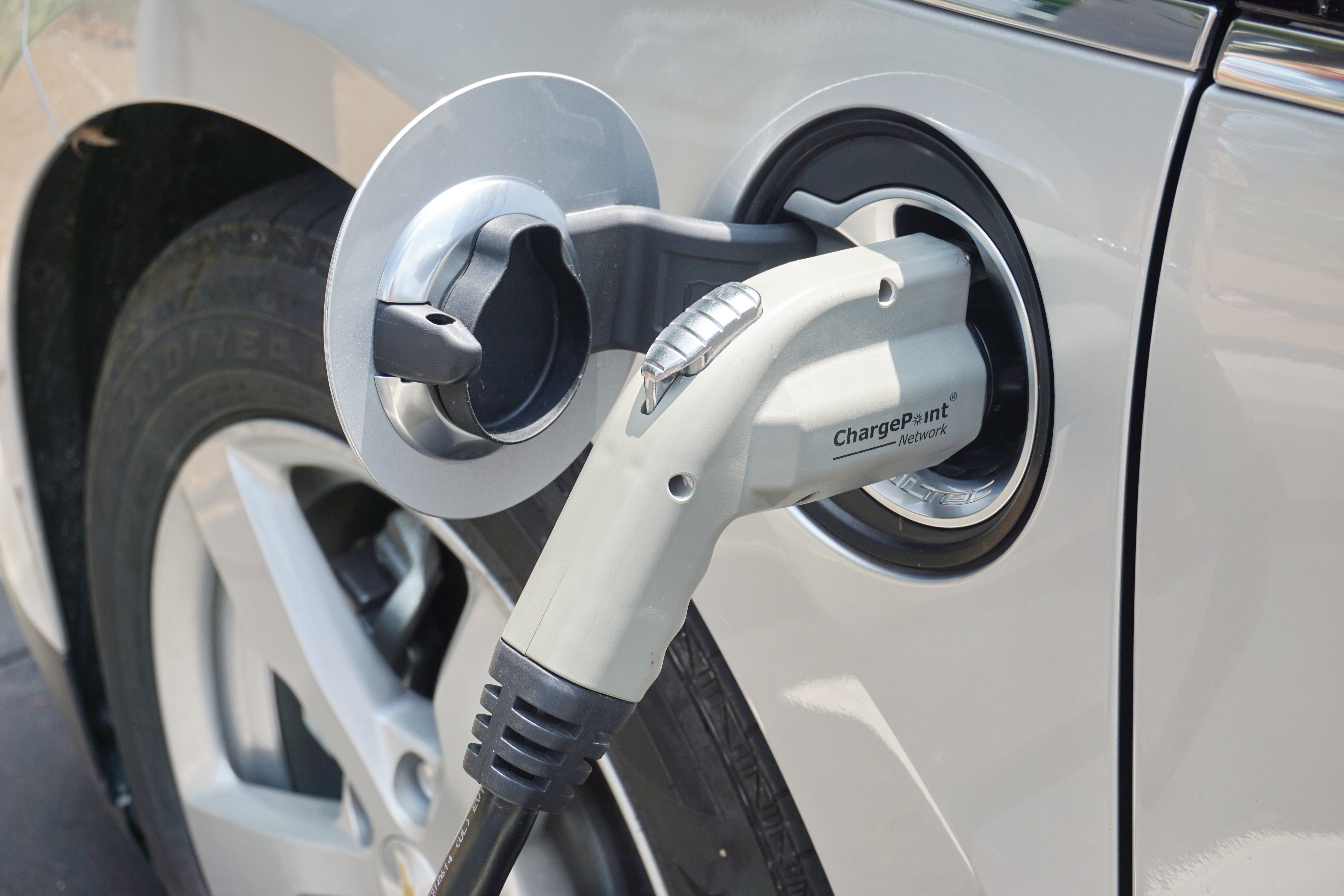 Electric vehicle charging points in Wales
Here's a list of our installed and planned EV charging points across Wales.
These points are managed by SWARCO. If you are experiencing any issues at one of these points, please contact 02085 158 444.
View in map
Interested in electric vehicle charging on your land or premises?

Are you a landowner or company interested in having electrical vehicle charging points built on your land? We can help you plan your way forward, at no extra cost to you.

We have excellent contacts with Welsh local authorities and other public sector bodies, non-government organisations and companies across the UK involved in building and operating vehicle charging points.

Visit the link below to find out more about the strategy for delivering charging points in Wales, the standards we work to and the benefits for customers as the number of electric vehicles on our roads increases in the run up to the ban on the sale of petrol and diesel vehicles from 2030.
Location
Postcode
Charge points installed
Status
Bala Pilot - Y Grîn (Pilot Site)
LL23 7NH
1
Site Live and operational
Machynlleth - Bank St
SY20 8EB
2
Site Live and operational
Crickhowell - Beaufort St
NP8 1AE
1
Site Live and operational
Newtown - Back Lane
SY16 1AA
2
Site Live and operational
Llandovery - Castle Car Park
SA20 0AR
2
Site Live and operational
Llanybydder - CP off Teras-Yr-Osaf
SA40 9XX
2
Site Live and operational
Dolgellau - Y Marian Mawr
LL40 1DL
2
Site Live and operational
Porthmadog

 

- lard-yr-Orsaf
LL49 9DD
2
Site Live and operational
Blaenau Ffestiniog - Diffwys
LL41 3ES
2
Site Live and operational
Welshpool - Church Street
SY21 7JA
2
Site Live and operational
Llandrindod Wells - High Street CP
LD1 6AG
2
Site Live and operational
Ammanford - Carregamman Car Park
SA18 3EN
2
Site Live and operational
Corwen Car Park
LL21 0BD
2
Site Live and operational
Talgarth CP
LD3 0PE
2
Awaiting consents and power
Llangurig - Blue Bell
SY18 6SQ
2
Awaiting consents and power
Newcastle Emlyn - Livestock Market CP
SA38 9BA
2
Awaiting consents and power
Craig -y -Nos
SA9 1GL
2
Awaiting consents and power
Plas Arthur Leisure Centre
L77 7ET
2
Awaiting consents and power
Porthcawl - Eastern Promenade
CF36 3BG
2
Awaiting consents and power