Report suspected fraud, bribery or corruption
Transport for Wales has a zero-tolerance approach to fraud, bribery and corruption. If you know about or suspect fraud, bribery or corruption against TfW, report it in confidence to allow our team to investigate.
Here are some examples of the potential types of fraud and corruption against TfW which we want to hear about.
Fraud within our supply chain (for example, supplier overcharging, issues with tendering, undisclosed gifts and hospitality or conflicts of interest).
Payment fraud (for example, payment diversion or cheque fraud).
Revenue fraud (for example, counterfeit ticketing, abuse of travel discounts or concessionary schemes, false claims for refunds or fraudulent avoidance of penalty charge notices).
Employee benefits fraud (for example, fraudulent claims, inappropriate payments, undisclosed secondary employment, abuse of travel passes).
Theft or misuse of assets (for example, theft or sale of TfW property, misuse of TfW assets).
Unauthorised access to TfW systems and confidential information.
Reporting your suspicions
If the fraud or corruption you are reporting is against TfW, we want to hear from you.
When you report your suspicions, include as much information as possible on the FaceUp form which can be accessed at this link: https://www.faceup.com/c/8xugthmu
Or by scanning this QR code: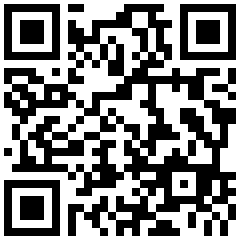 Once your report is sent, the information will be sent to TfW's corporate compliance team. This will allow the team to fully investigate your concerns.
We would encourage you to provide your contact details on the form. This will allow our counter-fraud specialists to speak with you, if necessary. However, we understand that sometimes people don't wish to be contacted. If you prefer not to hear from us, you can state this on the form.
Due to the sensitive nature of our investigations, we cannot always provide full details of actions we have taken. Where appropriate, we aim to provide you with a conclusion.
If you haven't provided us your details, we will not be able to provide updates.
Any wrongdoing you disclose must be in the public interest. This means it must affect others, for example the general public. You are protected by law if you report any of the following:
a criminal offence, for example fraud
the company is breaking the law 
a miscarriage of justice
someone's health and safety is in danger 
damage to the environment
improper conduct or unethical behaviour
if you believe someone is covering up a wrongdoing