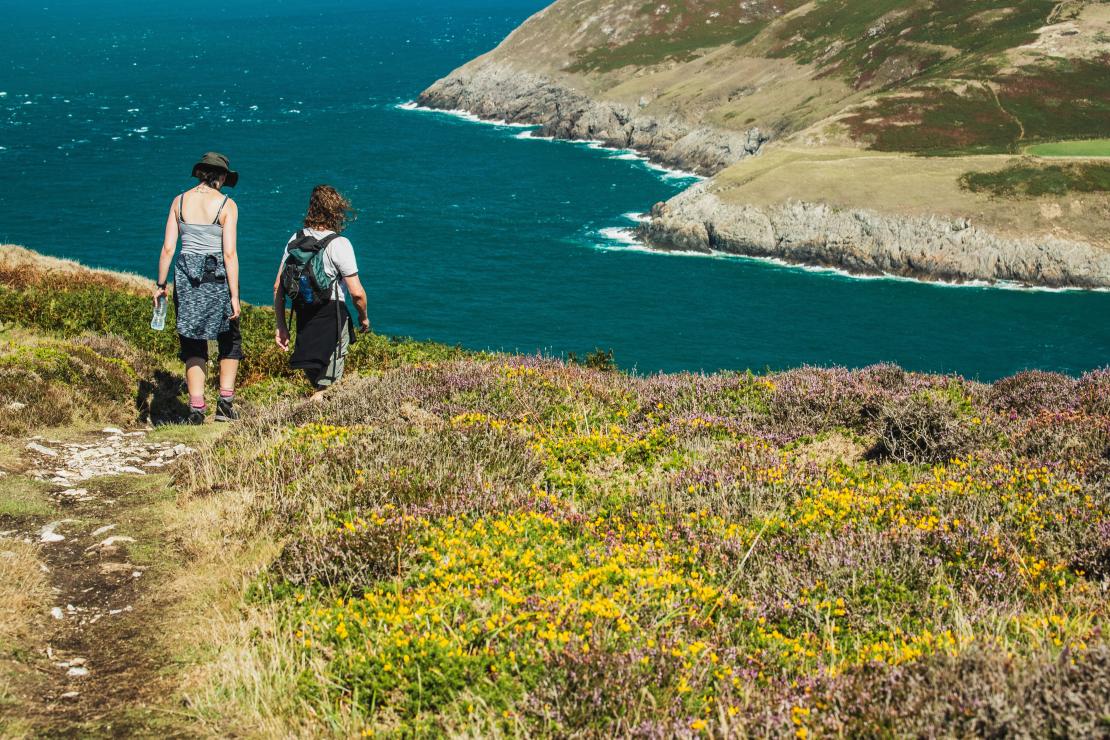 How to join a Rail Ramble
Normally, to join a Rail Ramble, all you need to do is turn up at the start of the walk. Walks normally start from the appropriate railway station (e.g., Craven Arms station for a Craven Arms circular walk, Wrenbury station for a linear walk from Wrenbury to Whitchurch), when the listed train from the Shrewsbury direction arrives. But please do check the website just in case we are having to ask you to book, or for any specific joining instructions.
If you can join the listed train from Shrewsbury, you will be likely to find other Rail Ramblers on the way to the walk. If you are coming from another direction, you will need to plan your journey so that you arrive at the start point in good time – please feel free to ask us if you need help or advice.
Walk descriptions
'Easy' means mostly level ground and a gentle pace.
'Leisurely' means gentle climbs and some level ground for reasonably fit people.
'Moderate' indicates some steep paths and a steady pace for people with country walking experience and a good level of fitness ('moderate+' means as moderate but with a generally greater level of difficulty).
Preparation and safety
Walks are led by experienced volunteer leaders, all of whom are members of the Rail Rambles association and many of whom are also members of the Ramblers. Whilst every care will be taken to keep to the advertised programme, walk leaders reserve the right to make changes to suit weather conditions, the needs of the party or other unforeseen
circumstances.
Most Rail Rambles are off-road in rural areas. Please have suitable footwear and clothing for the walk you intend to join, and bring some food and drink. Leaders may refuse to accept participants who in their opinion are inadequately equipped or unfit. When in doubt, contact the organisers or the walk leader in advance.
For your own and others' safety please abide by any instructions issued by the walk leader. Though walking is inherently one of the safest outdoor activities, no activity is completely without risk and it is your responsibility to behave sensibly and to minimise the potential for accidents to occur.
Dogs
To comply with the wishes of the majority of our walkers, we're sorry but dogs cannot be taken on any Rail Ramble. Assistance dogs are permitted, but please check with us first, as routes may not be suitable or safe for your dog.
Train times
The programme for each walk shows outward times from Shrewsbury (with arrival time at the walk start station) and return times from the walks destination stations (with arrival time at Shrewsbury).
Time details may be subject to change. Walkers are strongly advised to check times of trains before travelling, and to check our website, www.railrambles.org, in case of last minute changes to the programme.
Fares and tickets
The normal range of tickets can be used to travel to the walk start point. Where a walk returns from a different location, a ticket to the furthest point should be purchased. We try to tell you the furthest point from Shrewsbury, where this is not obvious, but be careful if you are coming from the opposite direction!
Discounted fares are available to holders of railcards and it is always worth enquiring about the availability of group  discounts or investigating whether splitting your ticket would save you money (many of our walkers find this to be the case).
On walks where a bus journey is shown, remember you can bring your Welsh or English bus pass if you're lucky enough to have one.