Come onboard
The bus sector is growing. There are 80 different operators employing 3,700 bus drivers and more than 101 million km are travelled by buses each year on over 1,539 bus routes.
Bus is changing, so now's a great time to come onboard. Find out if being a bus driver is the right career for you. Information on what different roles involve, the skills you need, pay and working hours and how you can apply is available here.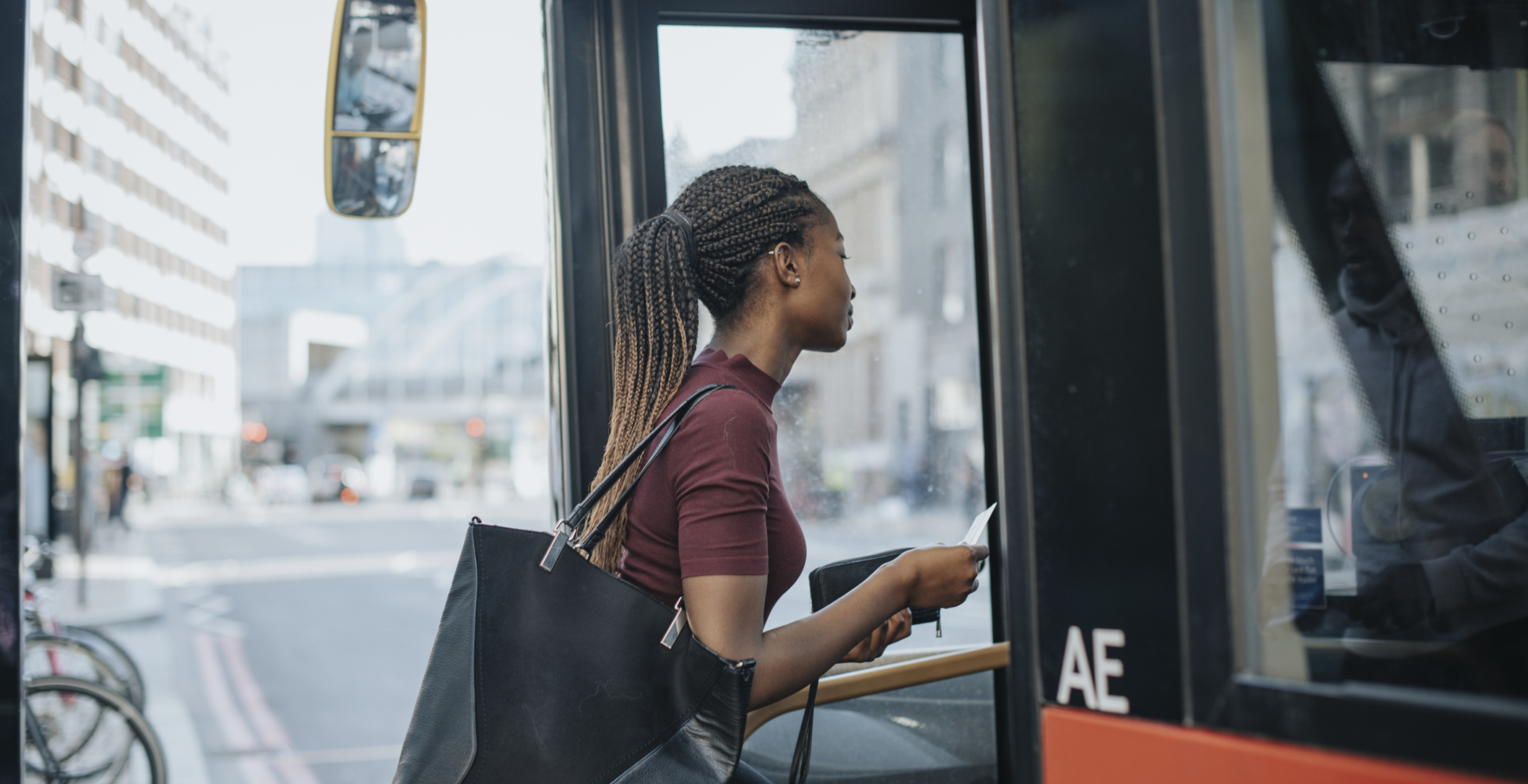 Recruiting a diverse range of bus drivers
There's a huge demand for bus drivers across Wales and the UK, and there's a big push to recruit drivers from a diverse range of backgrounds. Being a bus driver is a career open to everyone with the right skills and attitude, regardless of age, gender, ethnicity, or sexual orientation. A range of full and part-time roles are available. It's all about finding what works best for you.

Innovating to deliver cleaner and more sustainable buses
Travelling by bus is already a cleaner and more sustainable mode of transport, that means fewer journeys are being made by car.
Lots of innovation is taking place in the bus sector and new technologies are being developed that will enable buses to be more environmentally-friendly vehicles. New ultra-low-emission buses are being acquired by local authorities across the UK and research and innovation is taking place that will allow buses to use clean fuels such as hydrogen, as well as run using electricity.

Flexible services to meet passenger needs
The impact of Covid-19 has led to a drive to introduce bus services that are more flexible and demand-responsive to the needs of people who travel by bus.
In May 2020 we introduced fflecsi, a collaborative pilot scheme between TfW and local bus operators, replacing a number of scheduled local bus services with more flexible services that can pick up and drop off in a service area by request rather than at fixed bus stops.
FAQ's
Is being a bus or coach driver the career you've been looking for?

Do you have good driving skills, a friendly and helpful manner, basic numeracy skills, and a good knowledge of local or national routes?  Consider a career as a bus or coach driver. 

The Welsh Government is actively supporting the recruitment of drivers, both in Wales and further afield, and there are a wide variety of different opportunities available.
Why should I be a bus/coach driver?

Being a bus or coach driver is an exciting and fast-paced career that offers great opportunities for progression in a skilled role, in a dynamic transport sector that's growing and changing. There're a diverse range of roles available that each offer different experiences and unique job benefits, so it's all about finding the role that's best for you.

Serving local communities

As a local bus driver, you'll serve and engage with local communities by providing an essential service that offers a lifeline for many, including the huge numbers of people who don't have access to cars, working people, young people, and students. Bus services are also a key driver for reducing local traffic congestion and pollution in our communities.

Long-distance travelling in the UK and abroad

Being a coach driver offers exciting opportunities to operate over longer-distance routes and travel to a diverse range of destinations across the UK and abroad. If you're driving over a long distance, you'll often work with a buddy and get allocated rest time between journeys, allowing you to spend time in beauty spots, holiday and leisure destinations across the UK, and perhaps further afield in Europe.

Career advancement 

Being a bus driver is a role that will allow you to grow, with fantastic opportunities for training and development that will mean you're in a strong position to advance in your career. As you gain more experience and training, you'll find plenty of opportunities to progress from being a bus driver into mentoring and oversight roles, as well as more senior and higher-salaried positions such as Bus Manager.

Part-time roles are available

There are opportunities for part-time roles, which could include driving school or college bus services at fixed times throughout the day. You'll serve local communities while having a role that fits in with your personal circumstances.
 
What will I do?

As a bus/coach driver, you'll be transporting passengers from one place to another. On certain buses, you'll also be responsible for checking passengers' tickets and passes. 

While driving, you'll need to keep to a timetable as much as possible. Traffic or accidents on the road can cause delays. But most roads have a special bus lane which will help with your timekeeping.
Who will I work for?

Local authorities as well as private bus companies are recruiting bus drivers to serve local communities. You could also be employed as a coach driver, working for a private coach hire/charter firm, or a tour operator.
Where will I be driving?

The routes covered by different bus operators are varied and can include local routes as well as long-distance express services. Depending on the type of role you are looking for, you could work in Wales, across the UK or even run holiday coach tours to Europe.
Get more information
Find out if being a bus driver is the right career for you. 
You can find further information about what different roles involve, the skills you need, pay and working hours, how you can apply, and more here.