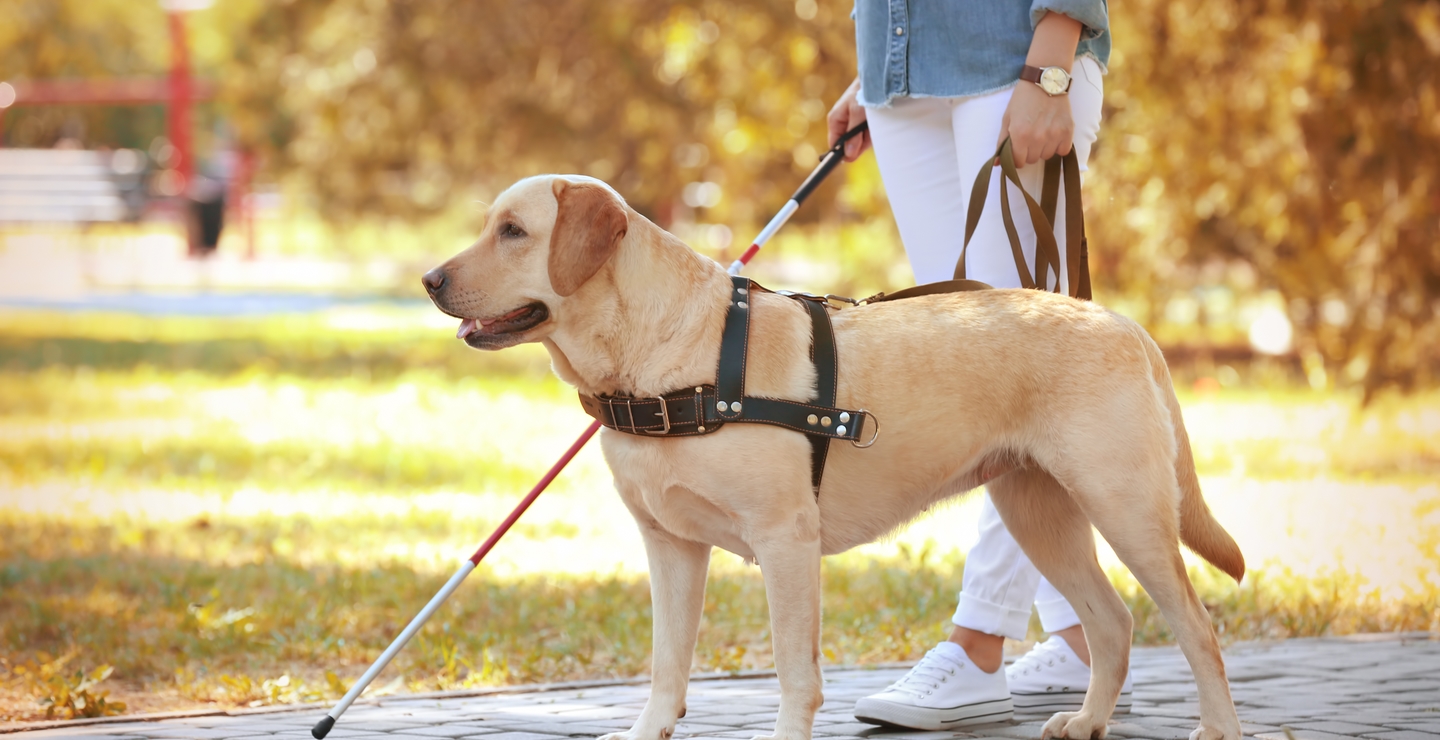 We offer the Assistance Dogs Travel Scheme in partnership with Assistance Dogs (UK).
The scheme aims to raise awareness of the needs of assistance dog owners among rail staff and customers. 
Assistance dogs undergo intensive training in preparation for travel on public transport. They're trained to sit at their owner's feet and need space to sit or lie down during their journey.
Assistance Dogs (UK) represents eight registered charities: Guide Dogs, Canine Partners, Dog A.I.D, The Seeing Dogs Alliance, Hearing Dogs for Deaf People, Medical Detection Dogs, Support Dogs and Dogs for Good.
How the Assistance Dog travel scheme works
The scheme helps assistance dogs and their owners travel comfortably and safely on our trains. Giving our customers with guide dogs a way of informing other customers of their presence being under the table and in effect occupying a seated space. This scheme providing the guide dog with a 'protected space'.
You get a personal, highly visible and reusable 'Assistance Dog Under Seat' card that can be used in two ways.
Where slots are available the 'Assistance Dog Under Seat' card can slots into the standard seat reservation holder on top of the seat next to the one that you're sitting in.
Alternatively the 'Assistance Dog Under Seat' card can be placed on the table directly in front of the seat next to the one you are seated or on the seat its self.
This lets other customers know the seat, and the space under it, should be kept free for your dog.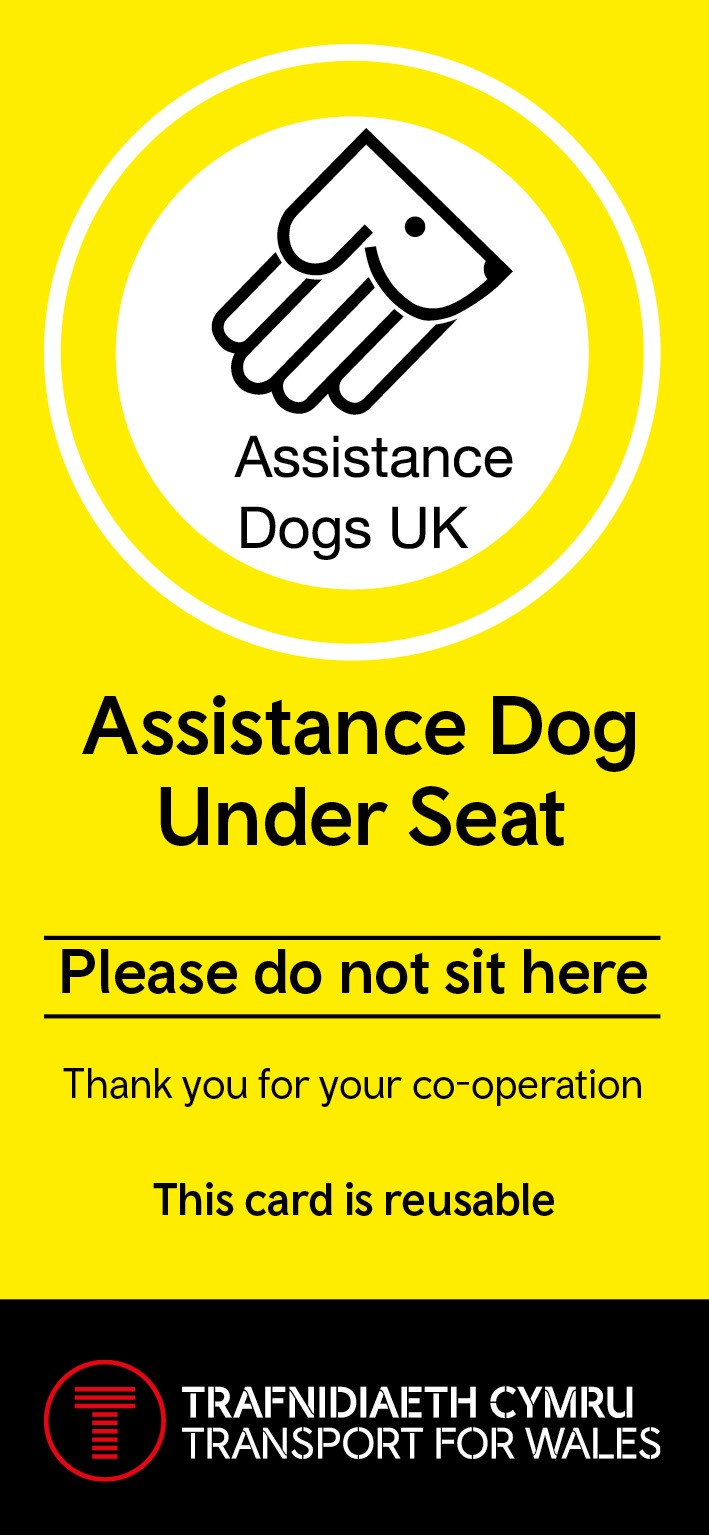 Apply for your card
Email us with your name and address: community@tfwrail.wales
We'll post your card to you within seven working days. You can use it on any train service operated by us.
For any questions about the scheme, contact our Customer Relations team on 03333 211 202 or email community@tfwrail.wales.
Seat reservations
For services where seating is reservable the Assisted Travel team can also reserve two seats - one for you and the other for an assistance dog to lie in front of.
Did you know?

Wales has lots to offer

Find out the full extent of the Transport for Wales network

Explore our Network