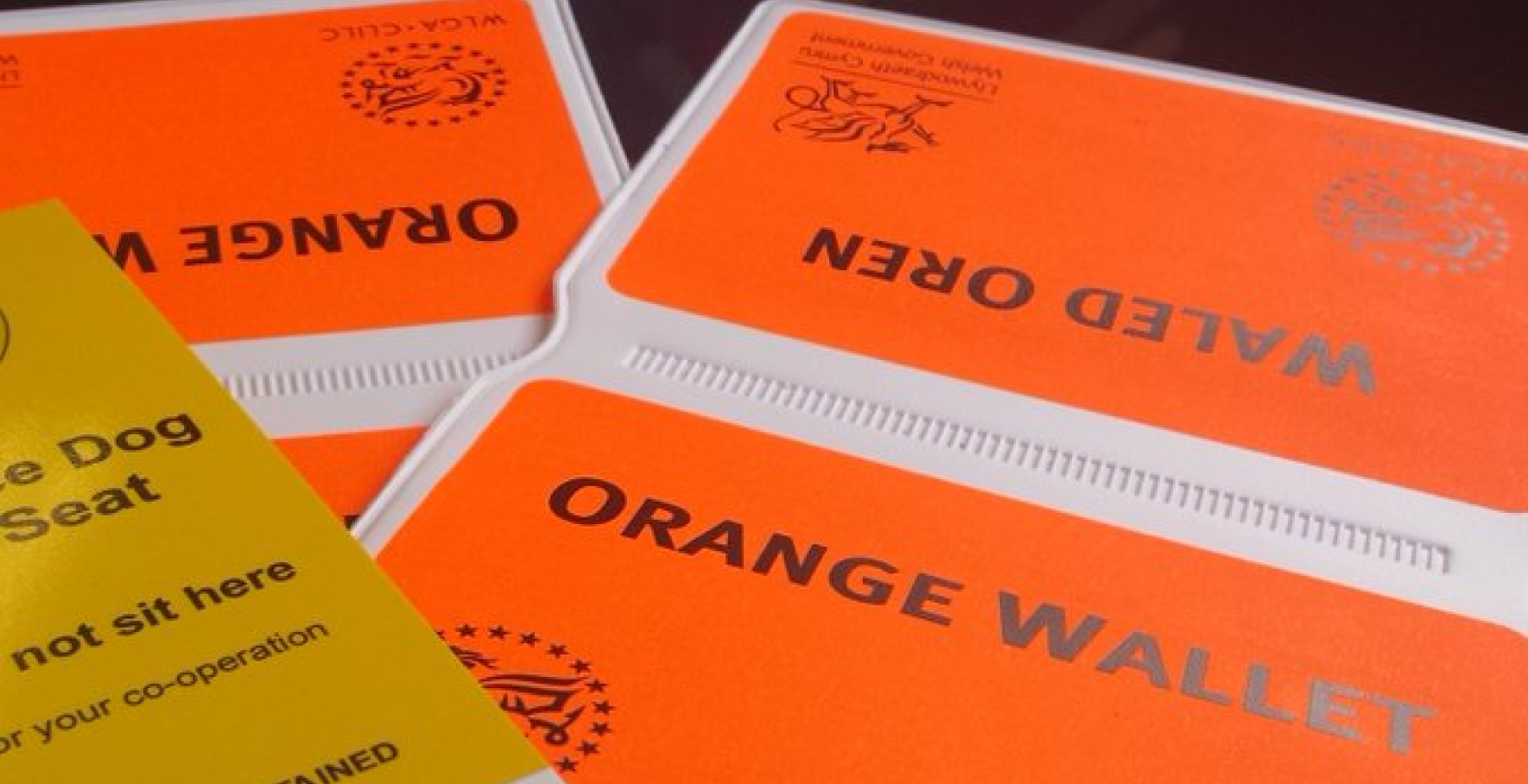 The Orange Wallet Scheme
The Orange Wallet Scheme is a collaborative project funded by the Welsh Government as part of the All-Wales ASD strategy. 
We're working in partnership with other public transport providers to promote the Orange Wallet as a communication tool for our passengers.
If you are part of a business, organisation or school and would like to provide Orange Wallets to staff, customers or students, please contact the National Autism Team directly. They will also be able to provide you with a range of resources developed to support even further.
Please note that this is currently only recognised in Wales.
 
Who it's for?
The Orange Wallet is for anyone who may find it difficult to communicate their needs when travelling on public transport and who would like support to communicate with staff when travelling by bus or train. It's particularly designed for passengers with an Autism Spectrum Disorder. However, it can be used by anyone with a hidden disability who may like to communicate with staff non-verbally.
How it works
The Orange Wallet has plastic pockets where you can put words and pictures to help you communicate your needs to transport staff across Wales. Show it to the station and on-board staff when you're travelling or buying a ticket. They're trained to recognise the wallet and provide appropriate help.
How to create words and pictures
You can download templates online or create your own pocket inserts by cutting paper to 90x60mm.
Orange Wallet Print Sheet | Open as PDF
There are more Orange Wallet downloads available from the ASD info Wales website
In an emergency
We recommend that you have contact details in your Orange Wallet of the person you'd like us to call in an emergency. Just show your wallet to a member of staff to indicate that you need help.
Get your Orange Wallet
If the Orange Wallet might support you when travelling with us, please contact us with your full address and we'll post a wallet to you:
Did you know?

Wales has lots to offer

Find out the full extent of the Transport for Wales network

Explore our Network