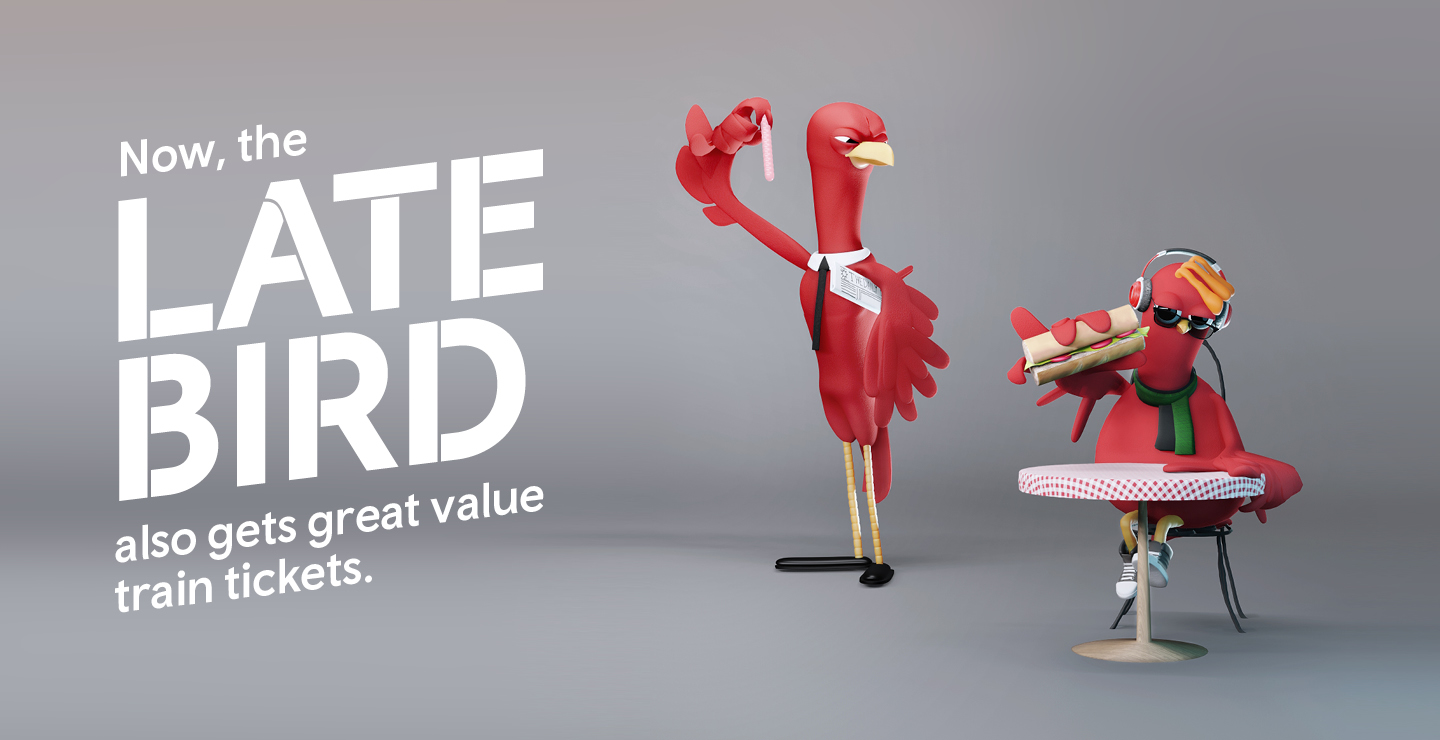 Be the late bird
Enjoy our low-cost long distance Advance fares, now sold on the day of travel
The early bird may get the worm, but now the late bird gets it too. We now offer our low-cost long distance Advance fares on the day of travel, so there is no longer the need to book far ahead of travel to get the best deal. So, next time you fancy a last-minute trip, you can book in the knowledge that you're getting our lowest cost tickets.
Tickets are subject to availability and will vary with each service. Tickets are available up until 5 minutes before your chosen train leaves its origin station. Tickets cannot be purchased through Ticket Vending Machines but can be purchased by all other methods including: TfW app, website, Station Booking Offices, on board conductors or third-party retailers.
We've added the ability for you to spread payments over 3 instalments using PayPal Pay in 3 if your purchase is over £30. You can find more information on this option when you come to the payment screen.
Terms and Conditions
Advance tickets are typically our best value fares for longer journeys and are available to purchase 12 weeks ahead of travel. Buy before the day of travel for our best value. Advance tickets are one-way tickets, available for Standard and First class services. For full terms and conditions on Advance tickets, please see tfw.wales/advance.