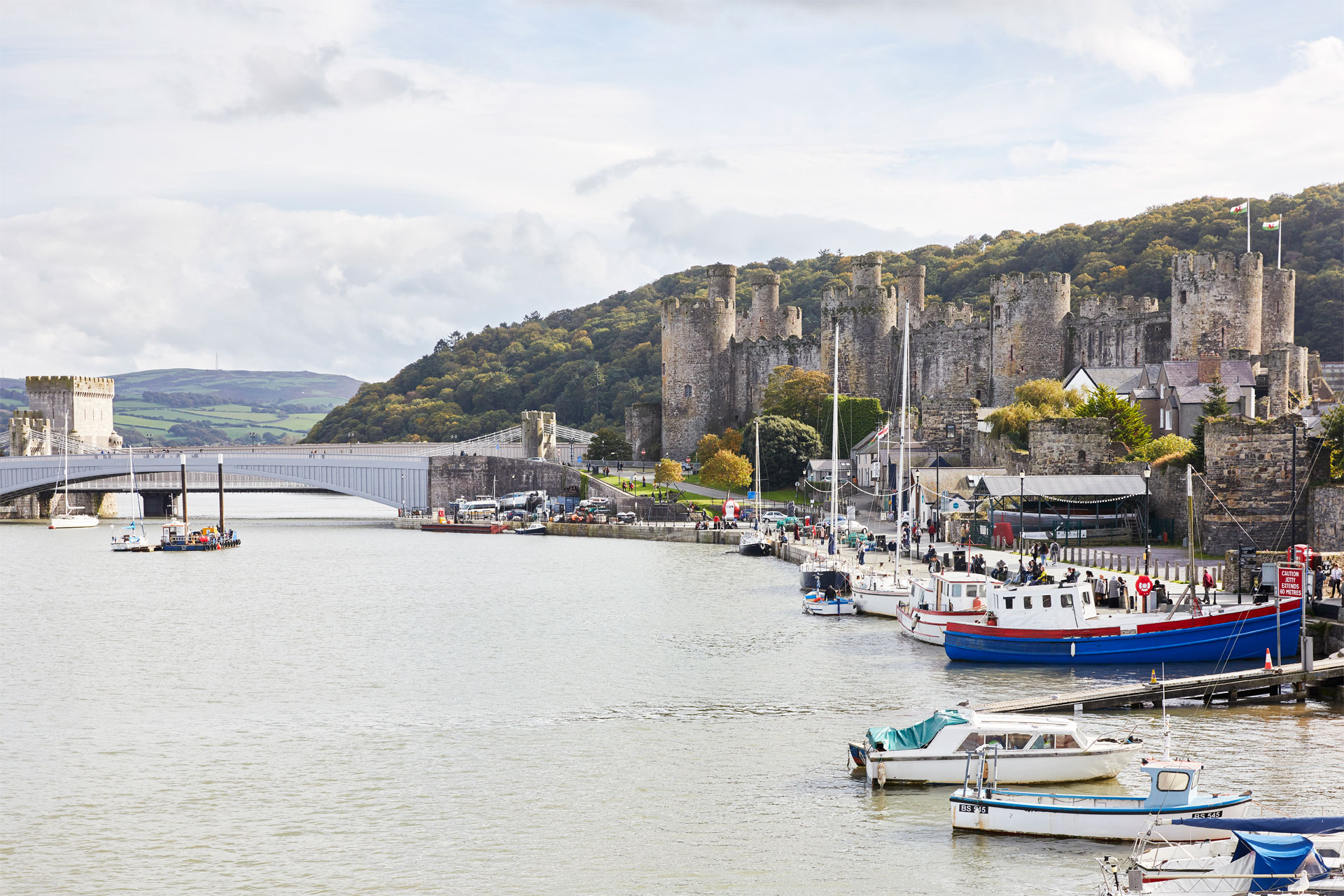 Don't let the car drive your day
It's rare that there is so much to do in such a small town. Discover much more than just an ancient castle, find stunning scenery, the smallest house in Britain, Bodnant Gardens and Conwy Mountain just to name a few.
Must see
Conwy Castle - Magnificent medieval fortress still towers over town after 700 years. Thanks to restored spiral staircases in its great towers you can walk a complete circuit around the battlements of Conwy Castle. This is one of the most magnificent medieval fortresses in Europe.
Plas Mawr - Plas Mawr, or the Great Hall, is quite simply the finest surviving Elizabethan town house anywhere in Britain.
Bodnant Garden - Bodnant Garden is one of the most beautiful gardens in the UK, spanning some 80 acres and is situated above the River Conwy on ground sloping towards the west and looking across the valley towards Eryri.
For more inspiration head to Visit Wales' guide > Top things to do in Conwy.
Did you know?
You can get 2 for 1 entry at Cadw sites with your train ticket, find out more.
A weekend in Conwy
Smallest House in Britain - Known as the Quay House, this red painted one up one down measures only 3.05m x 1.83m (10 x 6ft) and was last lived in by Robert Jones who was 1.905m (6ft 3 inches) tall. Squeeze in and see what it would be like to live in Britain's smallest house.
RSPB Conwy Nature Reserve - The Conwy RSPB nature reserve is a wetland on the east bank of the Conwy estuary, home to a variety of wildlife, and a great place to introduce families to nature.