Built on an original Roman site, the historic market town of Whitchurch sits alongside the Shropshire Union Canal surrounded by beautiful countryside and nature reserves.
Easily accessible by rail, car or canal, it's a thriving market town that hosts an array of independent shops and boutiques, Michelin rated restaurants, bars and traditional pubs that make it a great place to stay and explore.
Steeped in history and heritage, it's famous for its clock manufacturing, hosting the World Cheese Fairs and has over 200 listed buildings including Medieval timber frames and elegant Georgian town houses that tell a tale of the ages.
Must see
Brown Moss - it's got marshes, pools, heathland and woodlands and makes for a great walk amongst the wildlife. Be sure to stop by the Chef in the Wood cafe for delicious cake and coffee
Alderford Lake - with a little something for everyone, it's the perfect family-friendly destination. Try out the inflatable aquapark, paddle boarding around the lake or simply take a stroll finished with a stop at the Lakeside cafe.
St Alkmunds - dominating the Whitchurch skyline, St Alkmunds is a Grade 1 listed Georgian church with a tower that boasts two clock faces made by JB Joyce and Co of Whitchurch.
Grindley Brook Locks - Whitchurch and Grindley Brook, on the Llangollen Canal, are surrounded by great walking routes. Take in the picturesque countryside or bike one of the great cycle routes available.
Jubilee Park - set in a large open space with sprawling manicured lawns, a traditional bandstand and children's play area, Jubilee Park is a great place to spend the day having some family fun.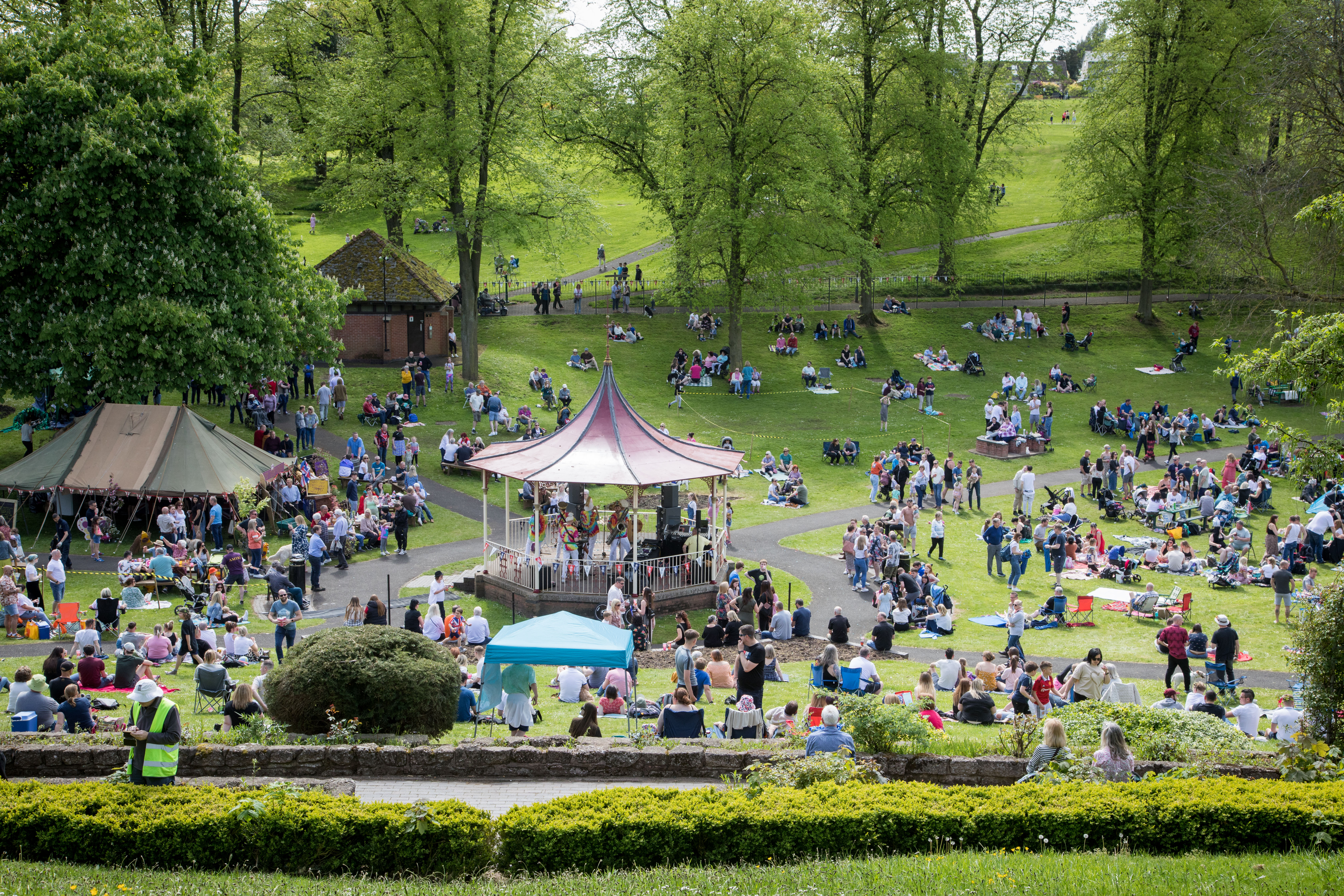 A weekend in Whitchurch
Shop small, love local - stroll down High Street and Green End to find a wonderful array of unique independent retailers with everything you need. From small fashion boutiques and traditional toy and book shops to homeware stores and family footwear, these wonderful one-offs fill the town with personality and inspiration that you won't find anywhere else.
Walk the Sandstone Trail - Whitchurch is home to the south section of the well-known Sandstone Trail, and undoubtedly one of the best walking routes in Cheshire and northern Shropshire. Enjoy 3.5 miles of rural canal towpaths and pretty farmlands in this Walkers Are Welcome town before reaching the restored Whitchurch Arm on the Llangollen Branch of the Canal. Don't forget to refresh at the many cafes, pubs and taverns along the way.
Wander around the Market - in traditional market town style, you'll find a weekly Friday Farmers Market selling the best local produce, and a monthly outdoor Artisan Street Market selling a colourful array of handmade items by local makers, craftspeople and producers.
Get lost at Brown Moss - this dog-friendly nature reserve is a great place to unwind and relax taking in the extraordinary scenery. A Site of Special Scientific Interest, Special Area of Conservation and RAMSAR, it's a fascinating place to visit with its circular walk around the marsh/wetland area, topped off with a visit to Chef In The Wood.
Links
Independent Shops of Whitchurch
What makes Whitchurch a food haven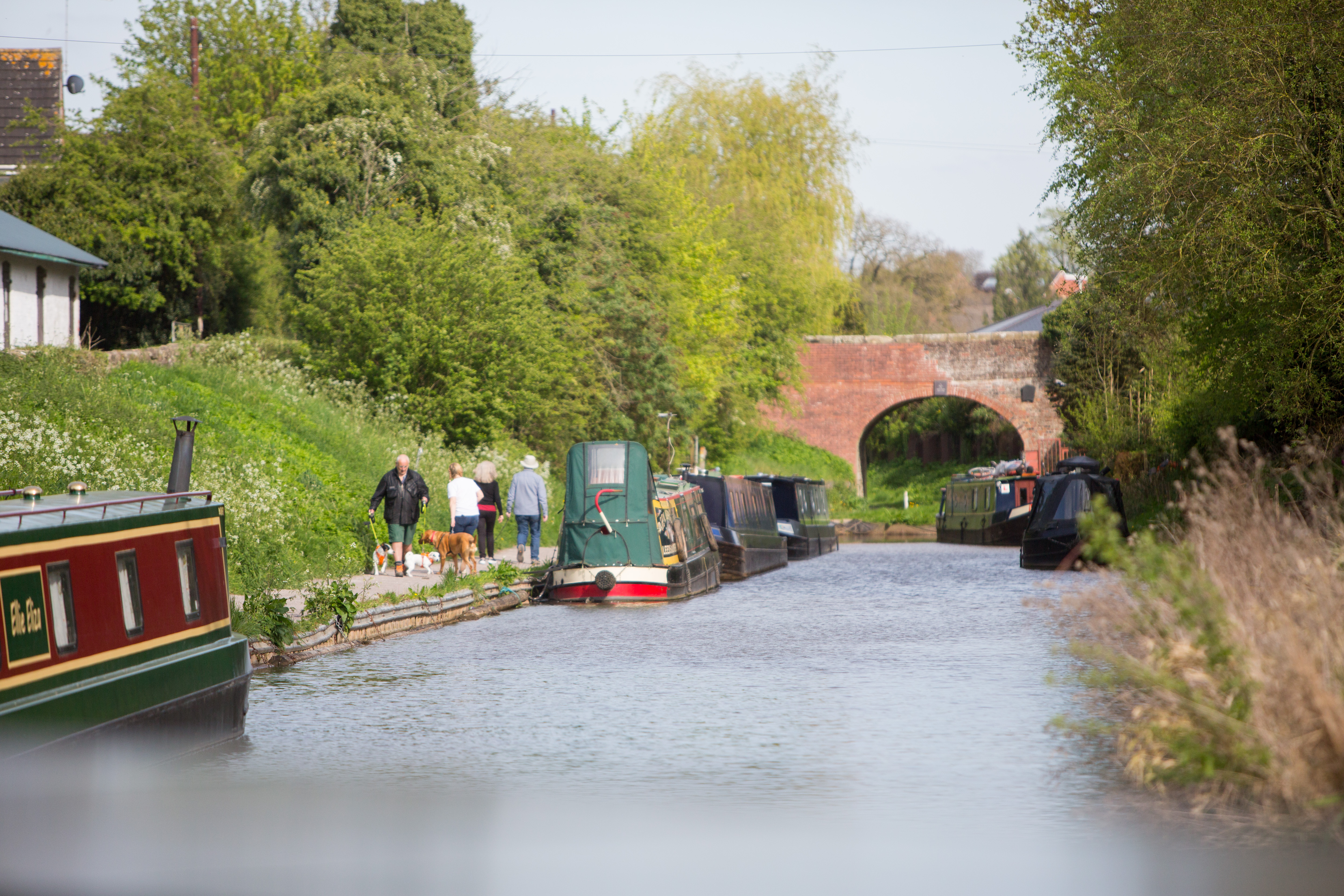 Head to the Visit Shropshire website to explore some more.