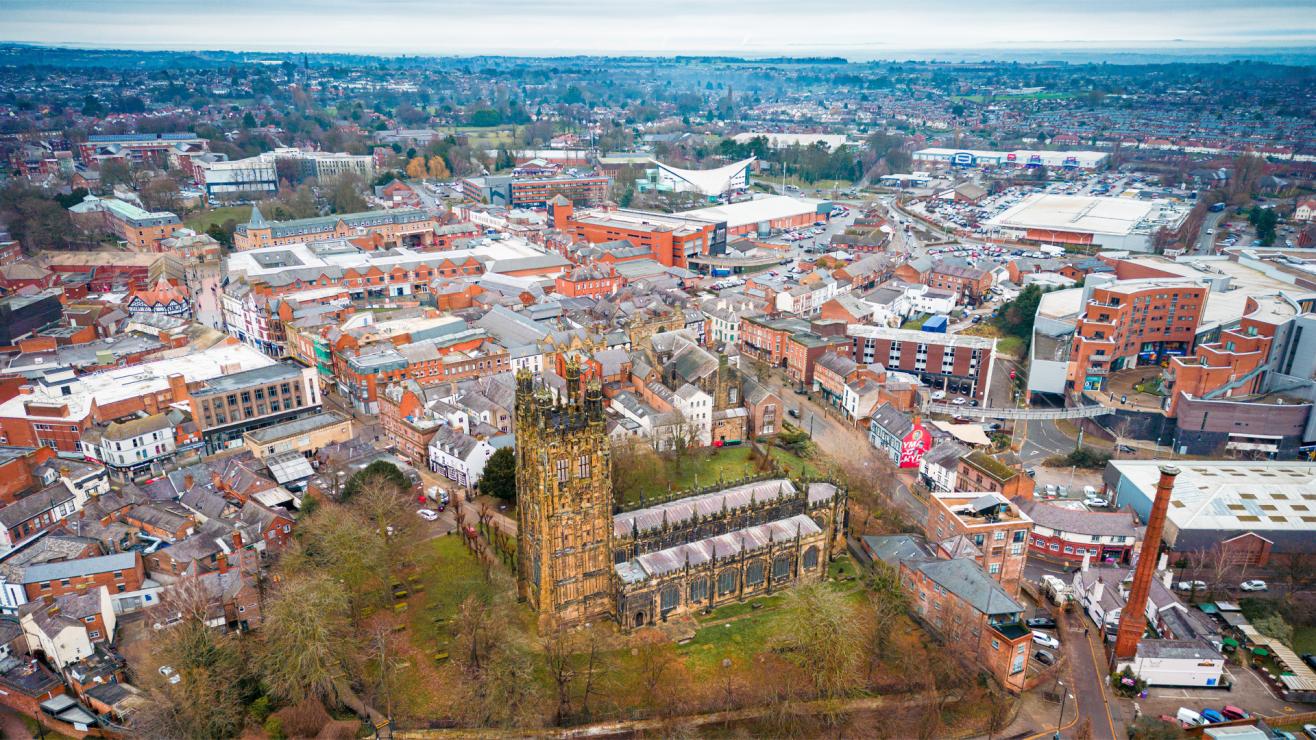 Travel by train to Wrexham
Jump on the train to Wrexham and discover what our city has to offer. 
You'll find traditional shops, historic indoor markets, notable landmarks and a rich culture. It's home to Wales' oldest football club and the glorious St Giles church, with its links to Yale University. Above all, you'll get a warm Welsh welcome.
Wrexham has some diverse geography. If you're able to stay for a few days, you'll find the urban centre sits happily alongside spectacular scenery and captivating countryside. Part of Wrexham is a designated Area of Outstanding Natural Beauty - come along and visit and you'll see why.
Must sees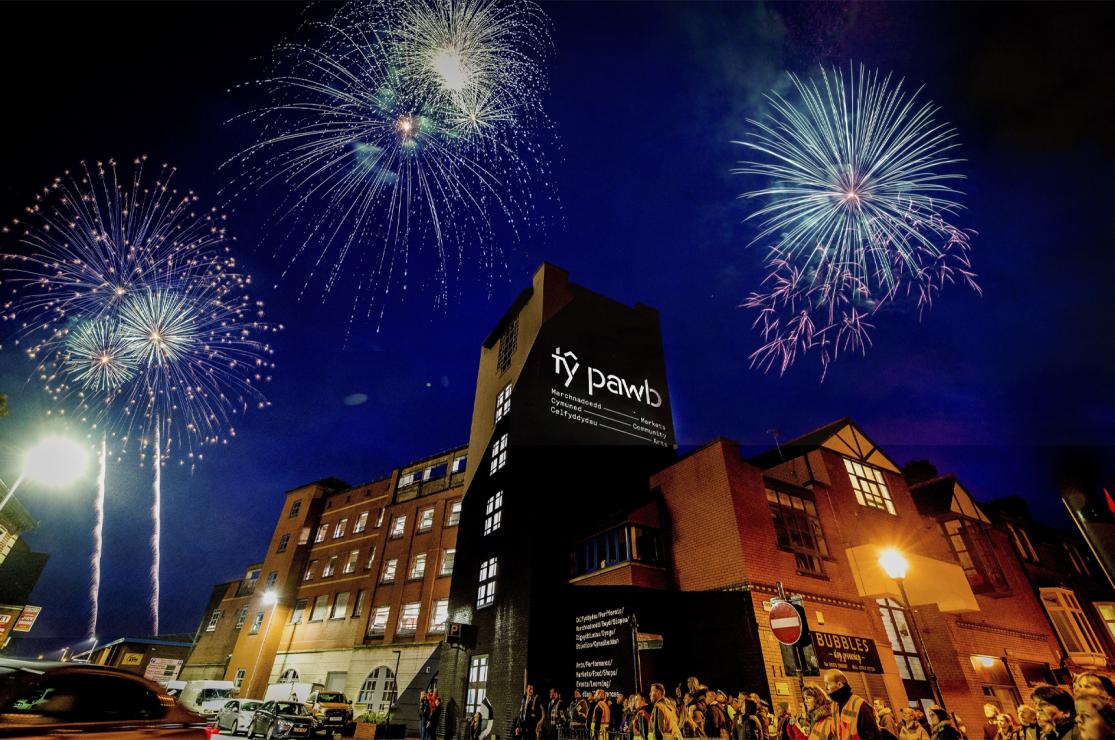 Ty Pawb - Wrexham's art centre, gallery, indoor market, food court - it's a bustling hive of activity and a must visit.
Wrexham Museum - Soon to be home of the Football Museum of Wales, Wrexham Museum tells the story of Wrexham's industrial heritage and its communities - from pre-history to present day.
Wrexham Football Club, the Racecourse ground - There's a bit of a Hollywood buzz around this place at the moment - if you're travelling to see the football, the train station couldn't be closer.
St Giles Church - The resting place of Elihu Yale, one of the founders of Yale University. Meander through the city from the train station and you'll find this amazing building. A warm welcome awaits visitors.
Xplore! - Wrexham's science discovery centre, indeed North Wales's. Bursting with interactive exhibits, fun demonstrations and amazing experiences - it's perfect for a family day out.
Eagles Meadow - Shops, cinema, bowling and food - a little hub of entertainment, just a 10 minute walk from the train station.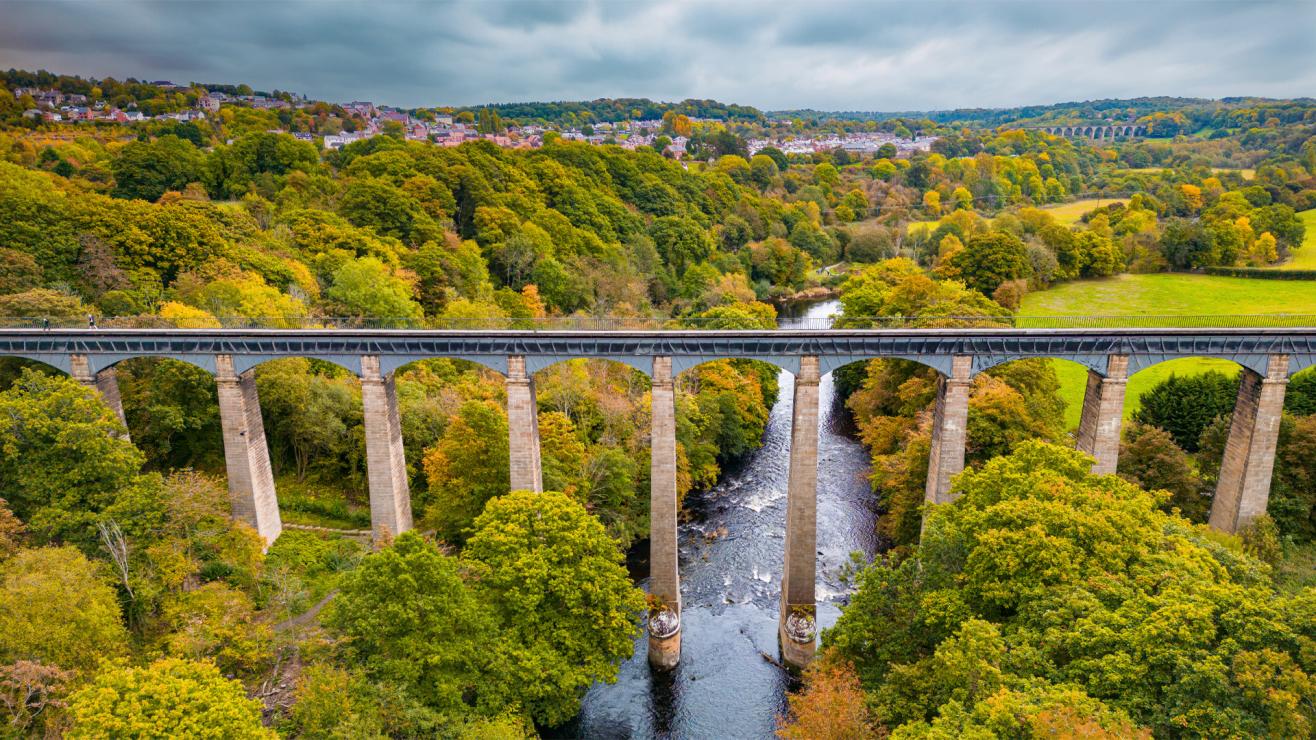 Pontcysyllte Aqueduct and Canal World Heritage site - You'll find the bus station is just a short stroll from the train station, where you can catch a bus to travel a few miles out of the city centre to find our amazing World Heritage Site. Completed in 1805, the Pontcysyllte Aqueduct, designed by Thomas Telford and William Jessop is truly a sight to behold. Along with Chirk Aqueduct, it forms part of 11 miles of stunning canal scenery. Walk over it or take a boat - you'll see why it's known as the 'stream in the sky'.
2 National Trust sites
Both Erddig Hall and Chirk Castle are short bus rides from Wrexham city centre. They offer beautiful scenery, history, walks and fun for all the family. Erddig is a short bus ride away. If you're heading to the castle, there're regular trains to Chirk.