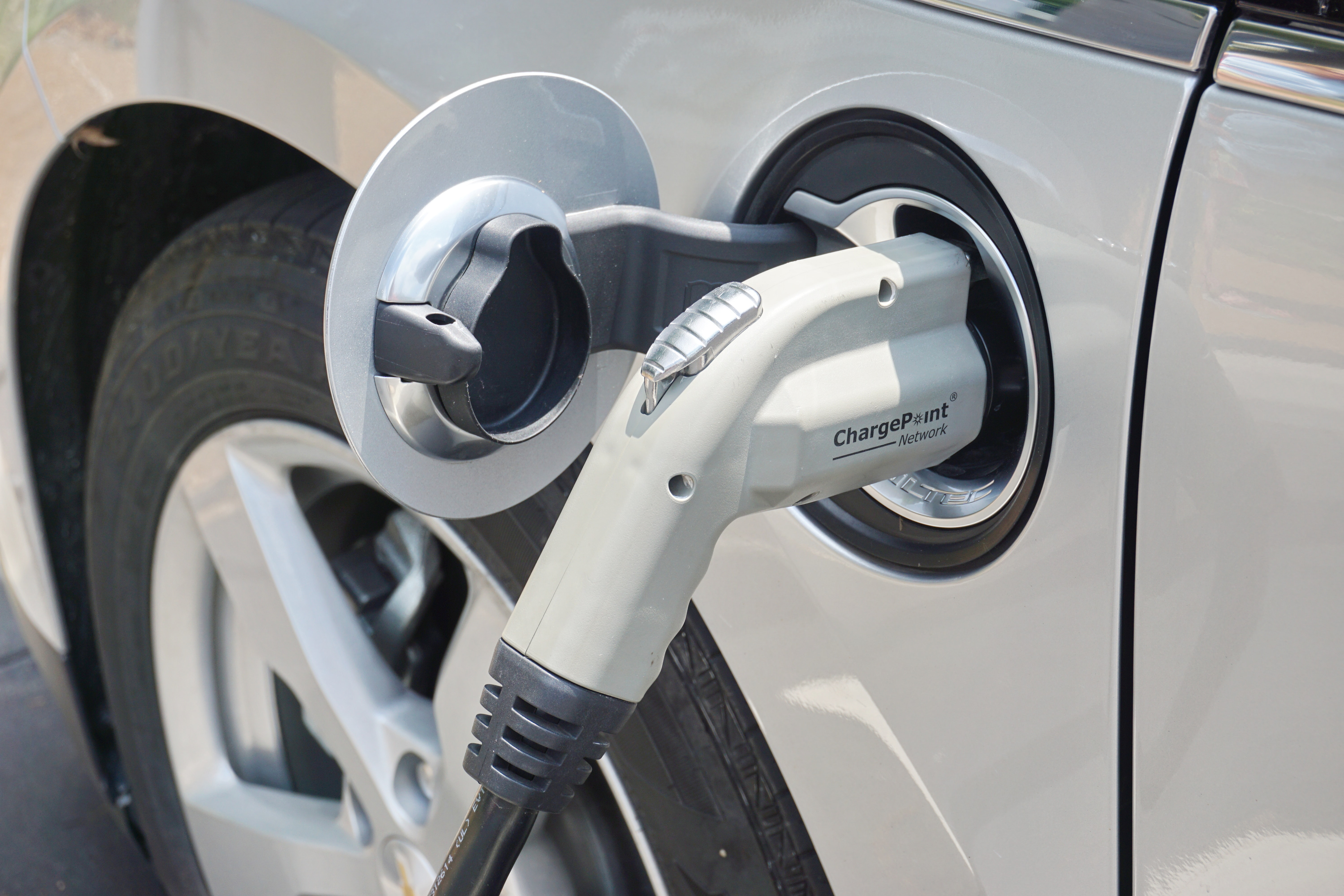 Decarbonisation and electric vehicles 
Transport currently makes up 17% of Wales' carbon emissions. Reducing these will be vital for Wales to play its part in tackling climate change.
What's decarbonisation and how we'll achieve it
Decarbonising transport means reducing or eliminating the carbon emissions we create when we travel. To do this, we'll need to build a greener, more sustainable transport network in Wales, as set out in the National Transport Delivery Plan. A few of the steps we're taking to achieve this include:
Electrifying 172km of track as part of our ambitious plans for the Metro in South Wales.
Introducing newer, less-polluting trains across our rail network.
Introducing more zero-emission electric buses in our TrawsCymru fleet, replacing polluting diesel vehicles.
Integrating public transport such a bus and rail and linking these up with walking, wheeling and cycling routes making it simpler for people to make entire journeys sustainably.
Working with our partners to build better, more accessible walking, wheeling and cycling routes for shorter journeys.
Read more
Building Wales' electric vehicle charging network
It's not always possible to make journeys by public transport, walk, wheel or cycle, and electric cars will play a vital role in reducing pollution and carbon emissions from transport.
We're delivering the Welsh Government's ambition for a network of rapid charging points that enable longer-distance travel by electric vehicles. This includes EV charging-points at 25-mile intervals across our Strategic Road Network and at railway station car parks, making long-distance journeys easier and more practical.
The goal set out in the Wales Transport Strategy is that by 2025, all users of electric cars and vans in Wales can be confident that they can access electric vehicle charging infrastructure when and where they need it.
Read more