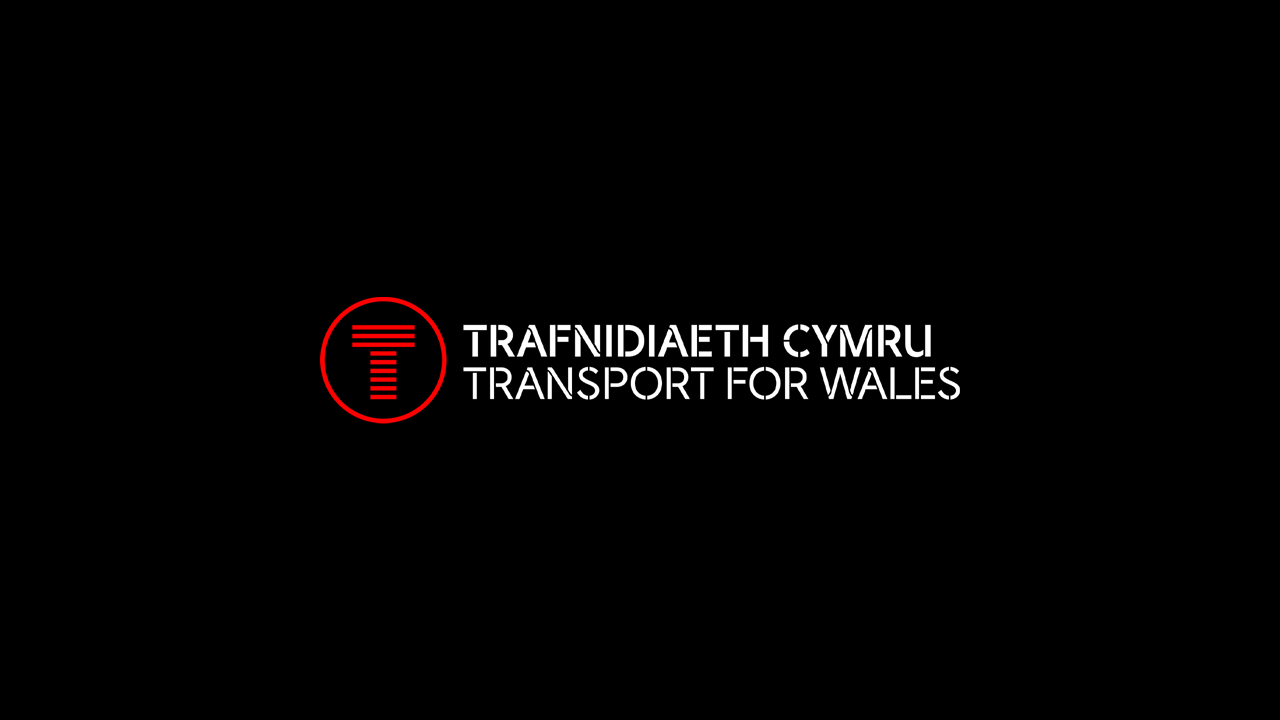 Our story
2016
The journey begins
Transport for Wales (TfW) was set up by the Welsh Government to change the way Wales travels.
We're here to make sustainable travel a natural choice and to help combat the climate emergency. We've got a big job to do.
We want people to trust and believe in us and commit to changing their behaviour, travelling more sustainably and doing their bit for all our futures. The multimodal, integrated transport network we're building will enable people to do this.
Whether it's public transport, walking, wheeling or cycling, we want to make sustainable travel not only the right thing to do, but also an easier thing to do.
2017
The end of an era
We begin the process of appointing a new operator for the Wales and Borders rail service, replacing Arriva Trains Wales.
2018
New rail operator appointed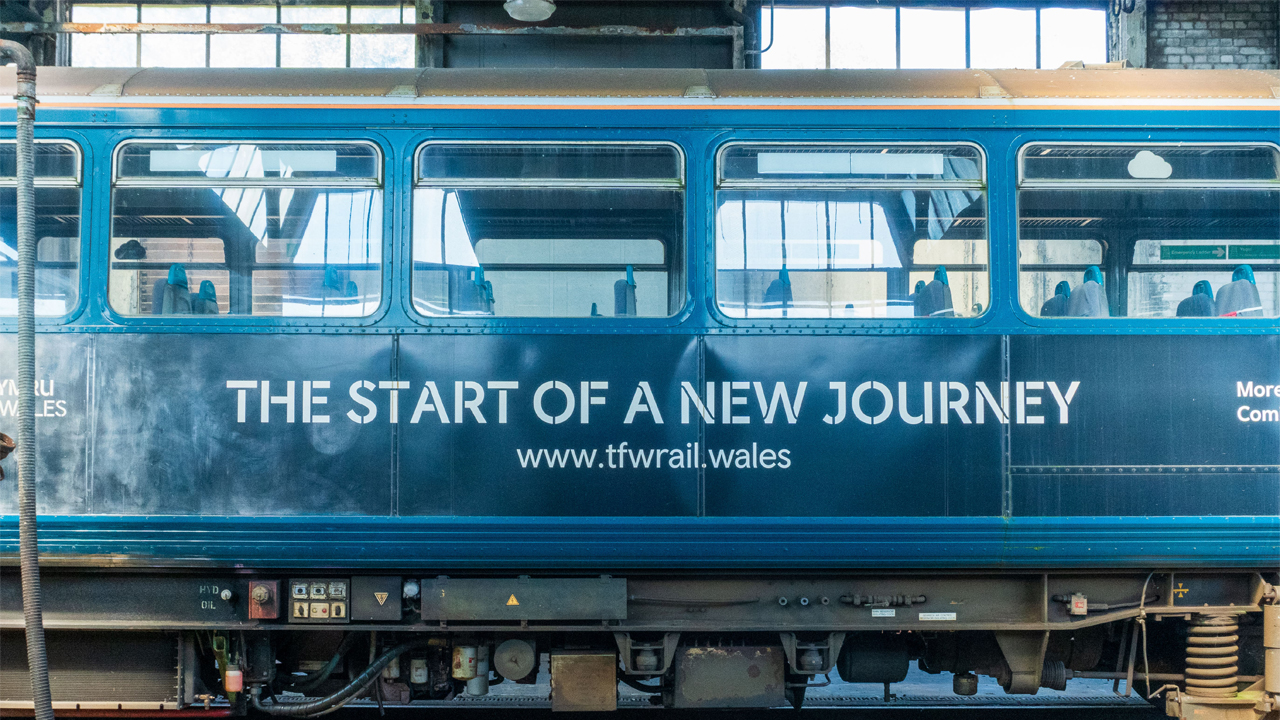 A contract is awarded to KeolisAmey Wales to operate the Wales and Borders rail service on behalf of TfW.
The big stations clean-up gets underway
We begin a massive deep-clean of our railway stations. Platforms, waiting rooms, shelters, signage, information boards, car parks and footbridges are refreshed and revitalised.
Work begins on our brand-new fleet of trains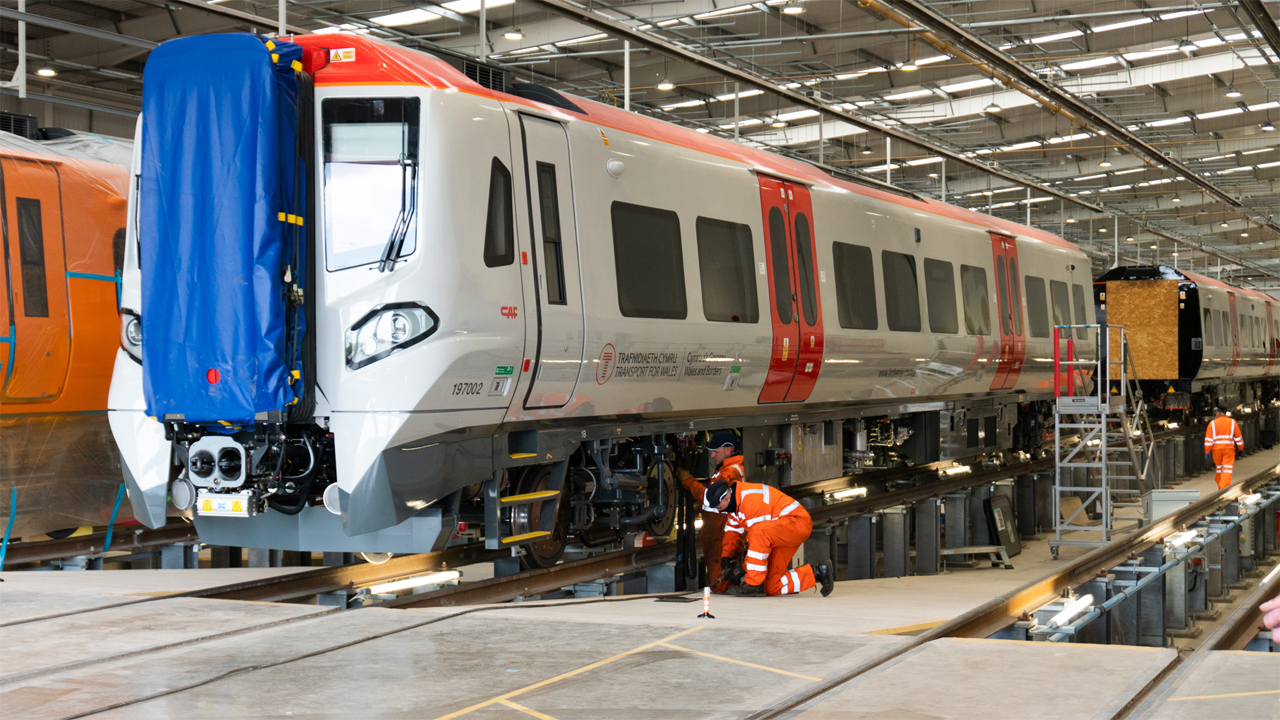 Work begins on designing and building our £800 million fleet of brand-new trains.
2019
Journey records broken
Under the TfW brand, we operate more rail services on our network than ever before as more of us leave the car at home and use the train.
New North Wales-Liverpool service launched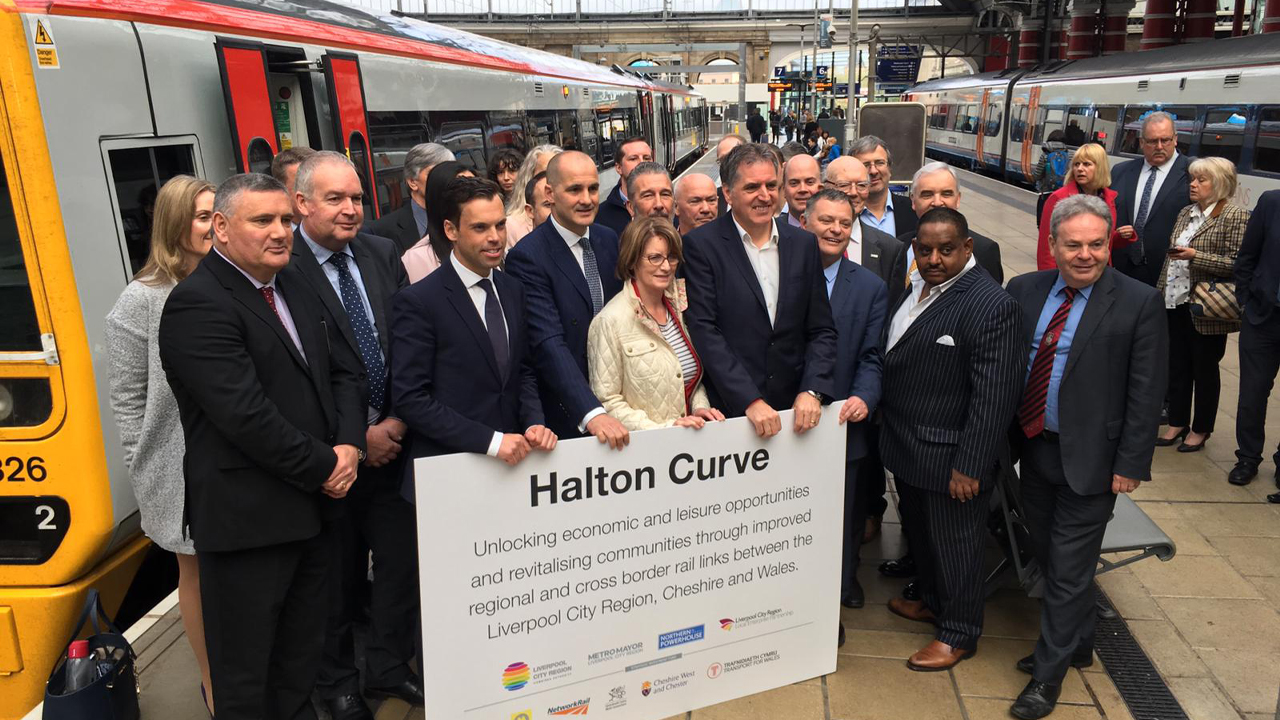 We begin running 215 trains a week between North Wales and Liverpool, providing a major economic boost for the region.
Making our trains fit for the future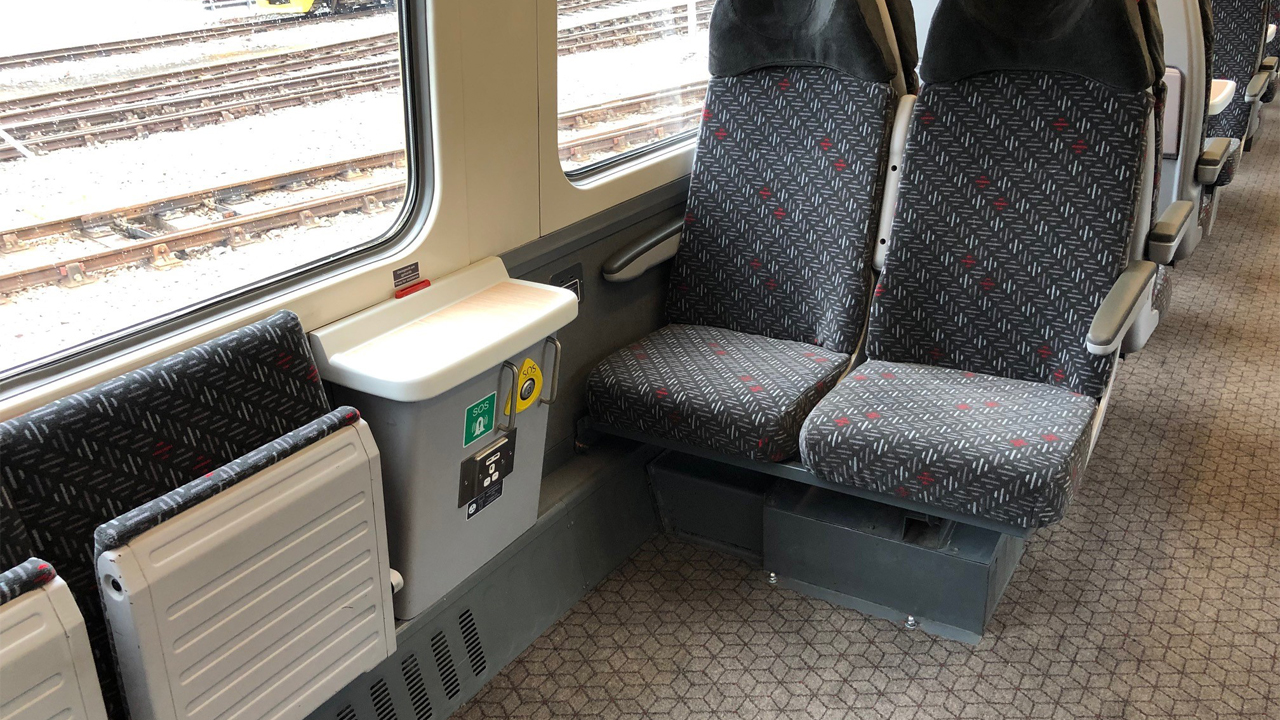 We begin a £40 million investment to upgrade our current fleet of trains. Our customers benefit from new phone charging points, onboard Wi-Fi, as well as new seats, carpets and interior fittings.
We start rebranding our trains with our distinctive red and grey livery.
2020
Covid-19 - keeping our customers safe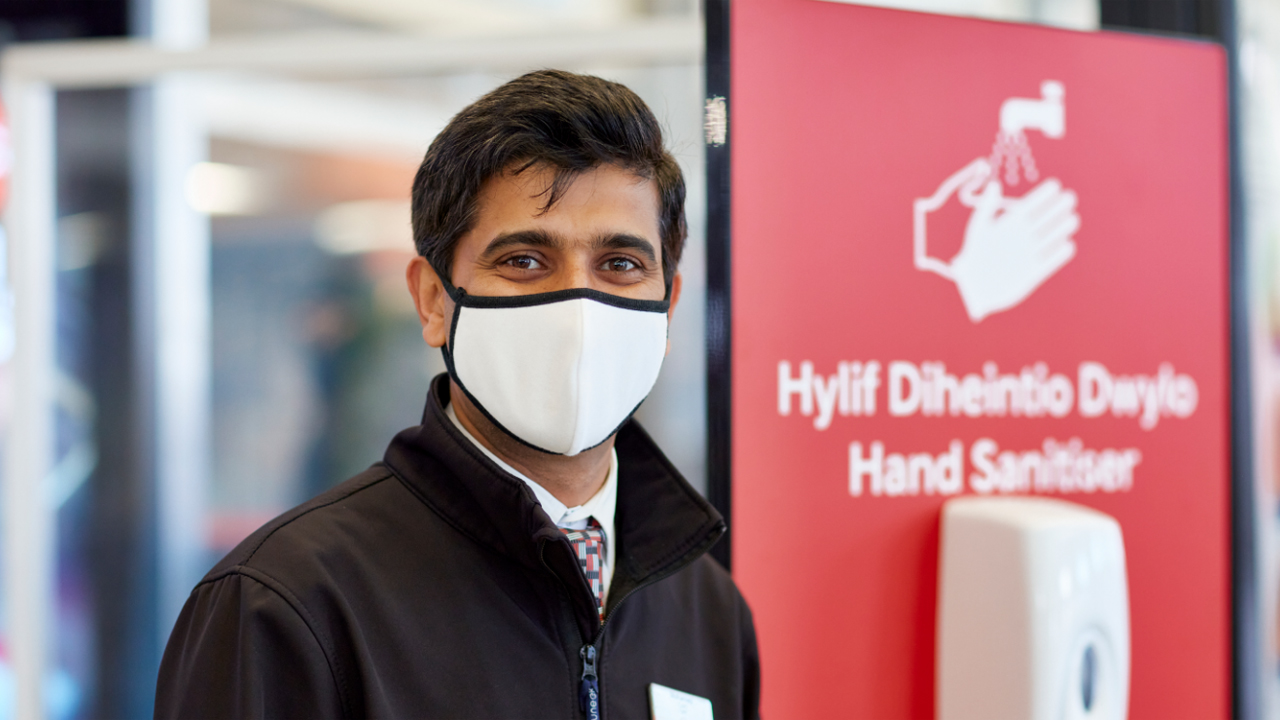 Our frontline teams work hard to keep our customers safe during the pandemic. We continue to run essential services for key workers at the height of the public health emergency.
We put in place extra safety measures such as social distancing on our trains and stations, one-way systems and undertake additional cleaning. Our Travel Safer campaign reminds our customers about travelling more safely and the steps we can all take to keep each other safe.
Over half a million bus passes renewed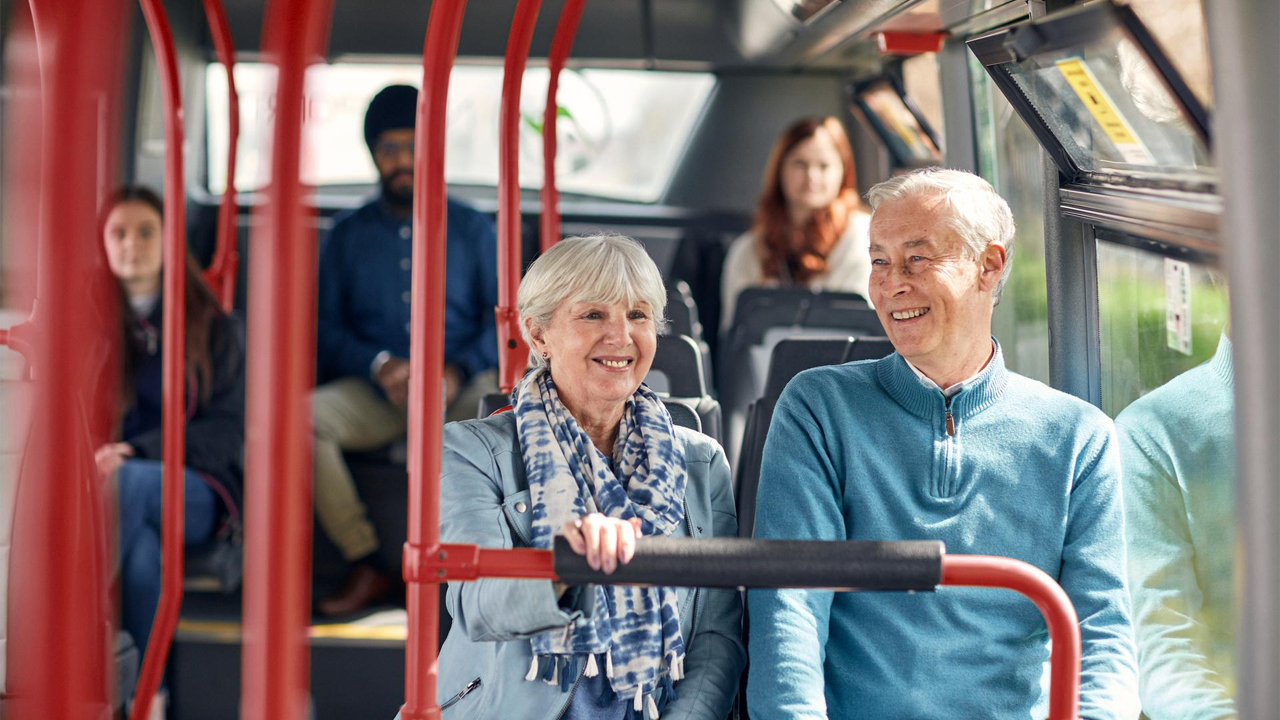 We continue to replace all over 60s' and disabled persons' bus passes with new Concessionary Travel Cards, on behalf of the Welsh Government and all Welsh local councils.
They can be used on all eligible bus services in Wales, including cross-border services if this doesn't involve a change of bus in England. They can also be used on selected rail services in Wales.
South Wales Metro - the transformation begins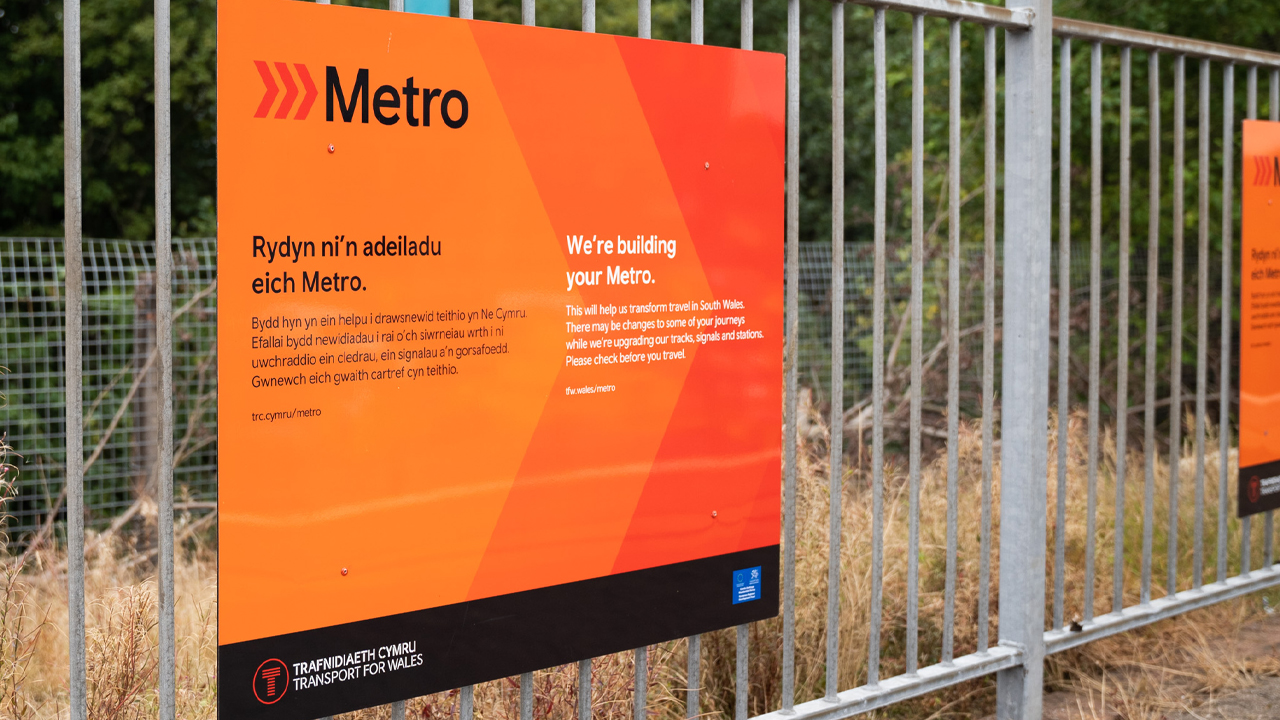 We take ownership of the Core Valley Lines from Network Rail, running from Cardiff to Aberdare, Merthyr Tydfil, Treherbert, Rhymney and Coryton.
They'll form part of the South Wales Metro, an integrated bus, rail, wheelingwalking and cycling routes. Metro will improve connectivity and make door-to-door sustainable travel easier across the region.
The Metro is part-funded by the European Regional Development Fund through the Welsh Government.
fflecsi - making local journeys simpler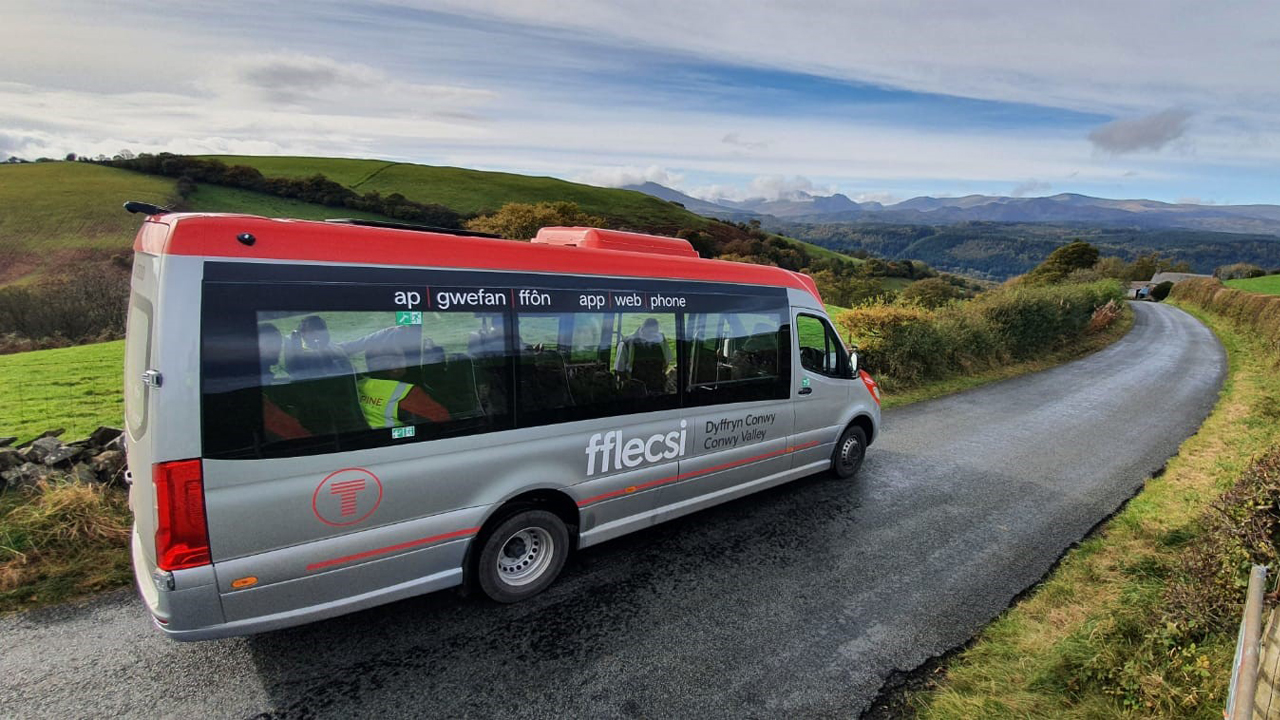 We begin our covenient new demand-responsive bus service in partnership with local councils and bus operators. fflecsi lets people book their bus and tell it where they need to go in advance.
A different, more flexible and greener way to travel shorter distances locally, whether that's to the shops, school, work or perhaps a doctor's appointment.
Improving access to walking and cycling routes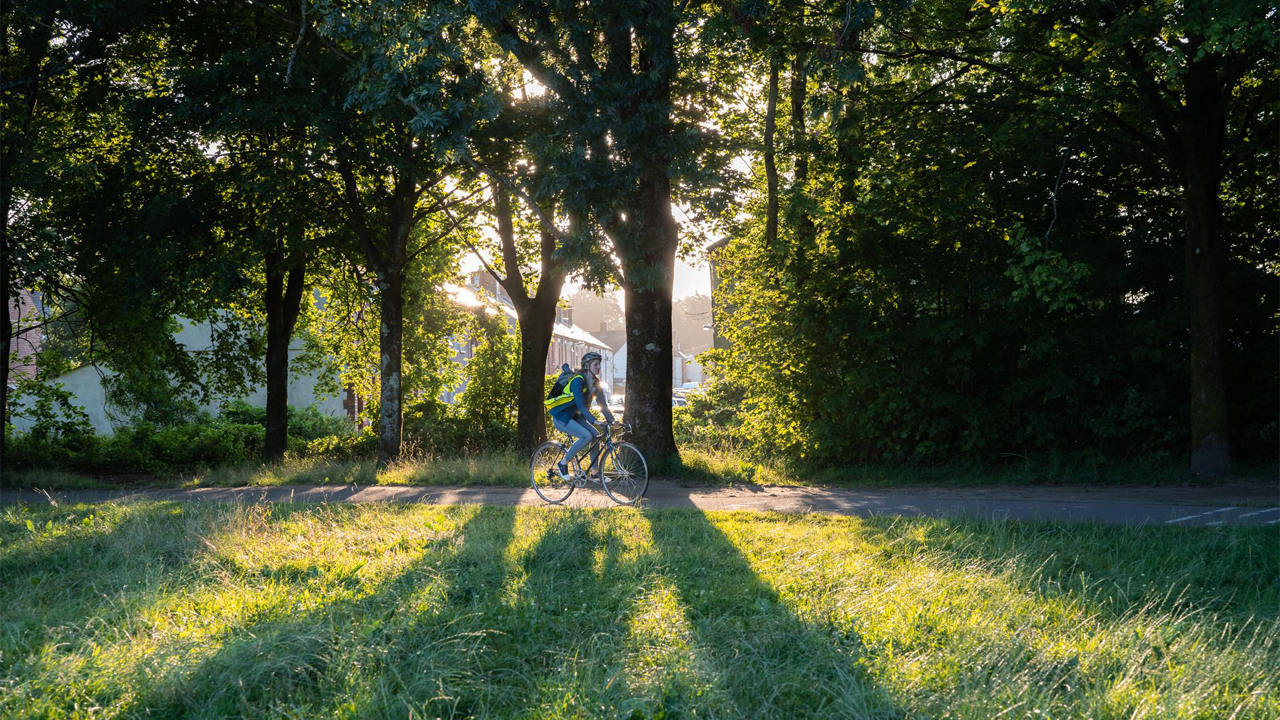 We start managing the Welsh Government's Active Travel Fund which aims to improve access to walking, wheeling and cycling routes across Wales.
Making shorter journeys by bike, wheeling or on foot will help us all to protect our environment and keep fit and healthy, too.
2021
Wales' rail network comes under public ownership
Public transport in Wales faces unprecedented challenges from the Covid-19 pandemic, with vastly reduced passenger numbers and revenues.
We take direct responsibility for operating the Wales and Borders rail network to protect the vital services our customers rely on. It also allows us to safeguard jobs and continue implementing the most significant upgrades to Wales' railways for a generation.
We launch our practical new TfW rail app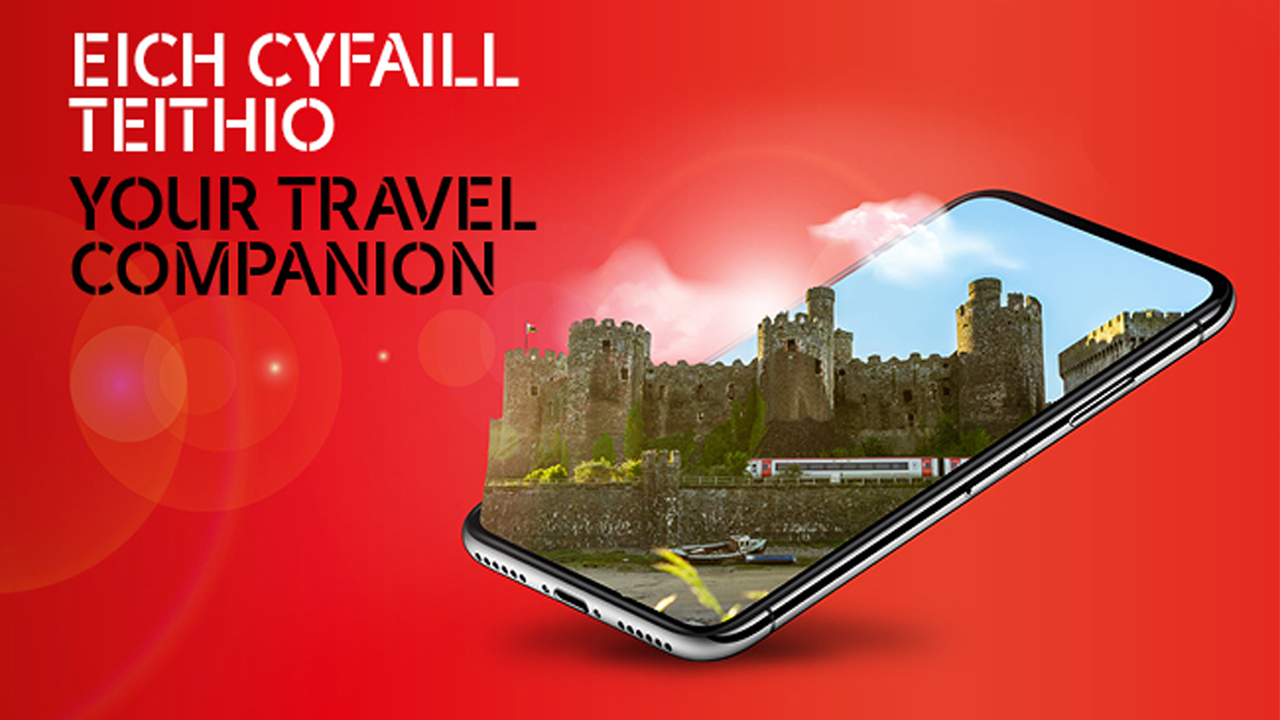 We launch our new bilingual app making it simple for our customers to access real-time journey information, buy tickets quickly and easily, and check how busy their train is likely to be.
We open our first new station at Bow Street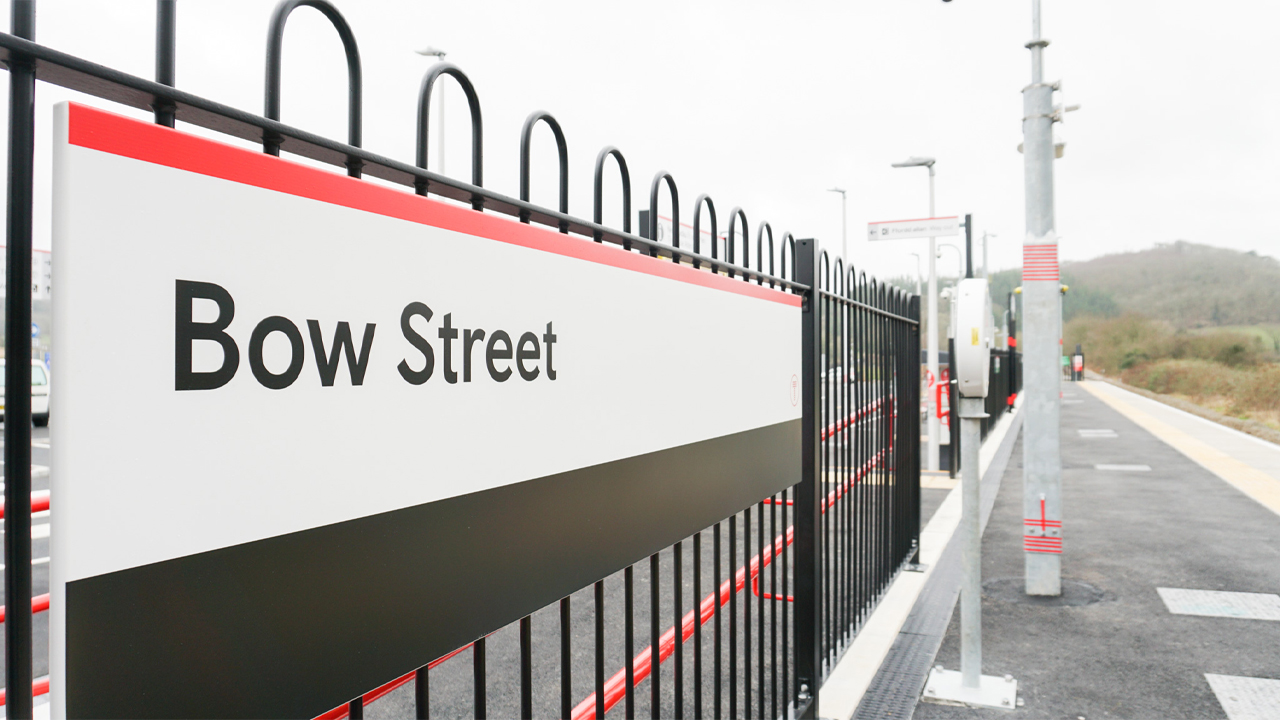 We open Wales' first new railway station since 2015. It links the Ceredigion community of Bow Street with the national rail network for first time since the old station was closed in 1965.
fflecsi enhances West Wales' Bwcabus service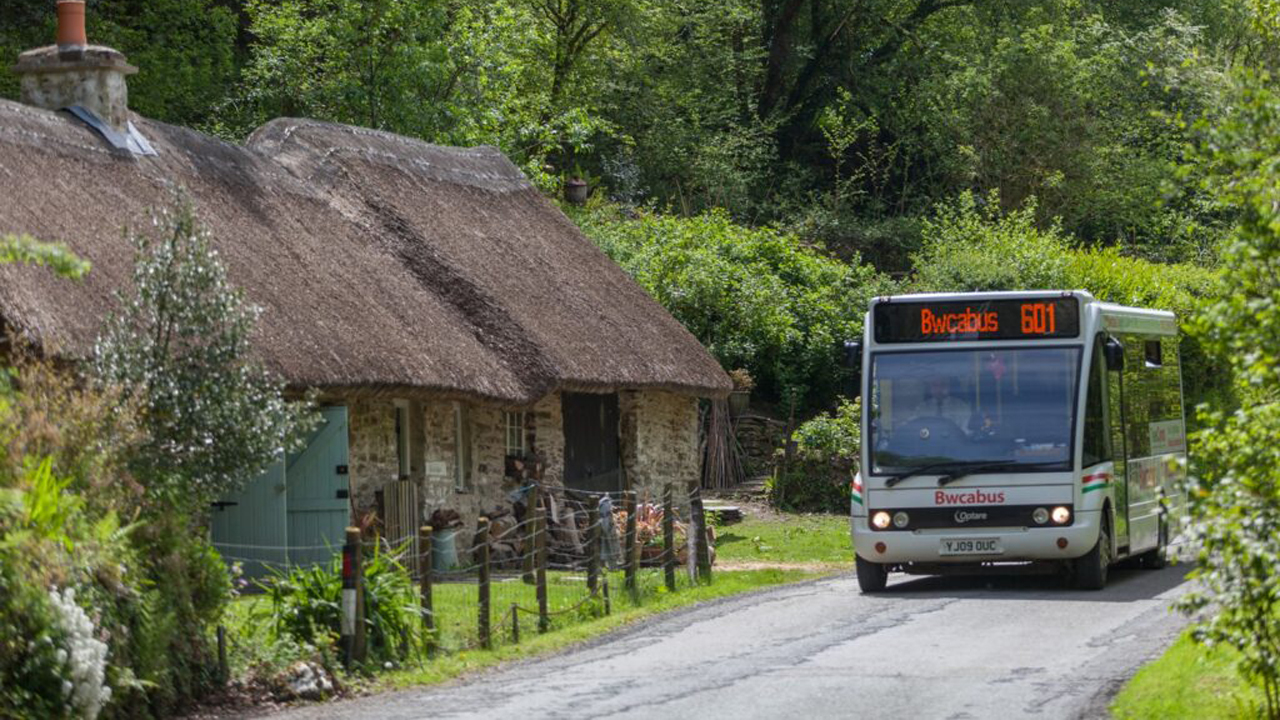 We expand our fflecsi bus services into West Wales. The popular local Bwcabus service is enhanced by linking it to our fflecsi booking app and call centre, allowing more people to book their journeys in advance.
Creating spaces for nature at our railway stations
We begin our Green Routes project, supported by £100,000 in funding from the National Heritage Lottery Fund through its Local Places for Nature Scheme.
It's about working with our communities to take care of the unique, beautiful natural environments found at railway stations across Wales.
Pullman Rail becomes part of TfW
We sign a deal with Colas Rail to purchase Pullman Rail Limited. Pullman provides specialist engineering services for trains based at Canton, our largest rail depot where most of our trains are serviced, cleaned and maintained.
It will help us work more closely together to look after our trains, improving services for our customers and securing skilled railway maintenance jobs in Wales.
2022
A 'one-stop-shop' for journey planning in Wales
PTI Cymru, operator of Traveline Cymru journey planning services is merged into TfW. We're using their expertise and experience to make door-to-door, multimodal journey planning in Wales simpler and enable us all to make positive travel choices.
We'll use Traveline Cymru's expertise to provide high-quality journey planning services across Wales, making sure that we build our understanding of how our customers like to travel.
Major infrastructure works continue as we build your Metro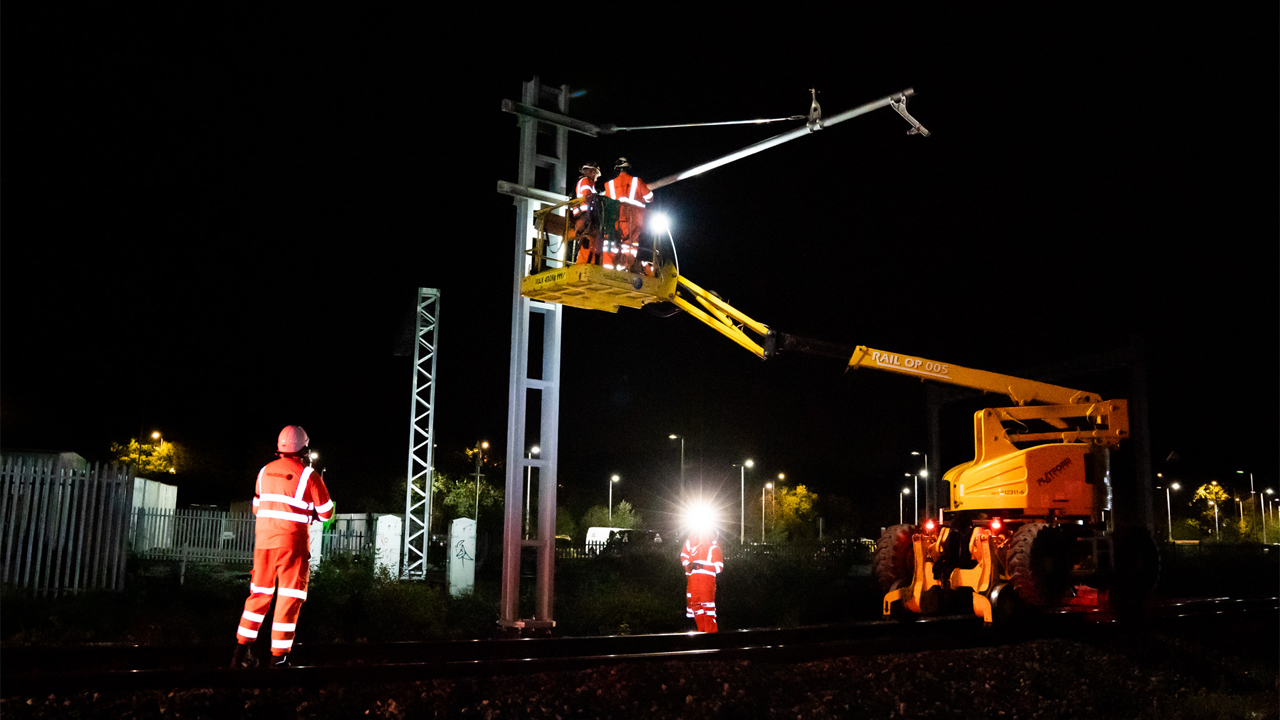 The hard work continues as we transform and electrify the Core Valley Lines so that we can run faster, more frequent services between Cardiff and Aberdare, Merthyr Tydfil, Treherbert, Rhymney and Coryton.
Our engineers install the new overhead line equipment to allow new, quieter tram-trains to run using electricity.
Launching our new bus app
We launch a new TrawsCymru service app allowing our customers buy tickets, plan their journeys, easily access timetables and track where their bus is on the network.
The app also shows the carbon savings we'll make by choosing the bus instead of the car. It's a great way of seeing the impact we can all have if we travel more sustainably, even if we only make one or two regular journeys by public transport.
Transport for Wales to launch new app
2023
Better bus services for North Wales
We announce a new hourly TrawsCymru T8 bus service between Corwen, Ruthin, Mold and Chester providing faster, more frequent and more convenient services, enabling passengers to travel without changing buses.
Meet 'Happy Valley' - our first brand-new train
The first of our £800 million fleet of brand-new trains is officially launched in Llandudno and named 'Happy Valley'. We challenged the young people of Wales and the borders to name the trains in our new fleet.
Made in Wales, our Class 197s will be the backbone of our services in the coming years. They've got air conditioning, level-boarding, accessible toilets, Wi-Fi, phone charging points and new customer information screens.
Electric buses bring us a step closer to net zero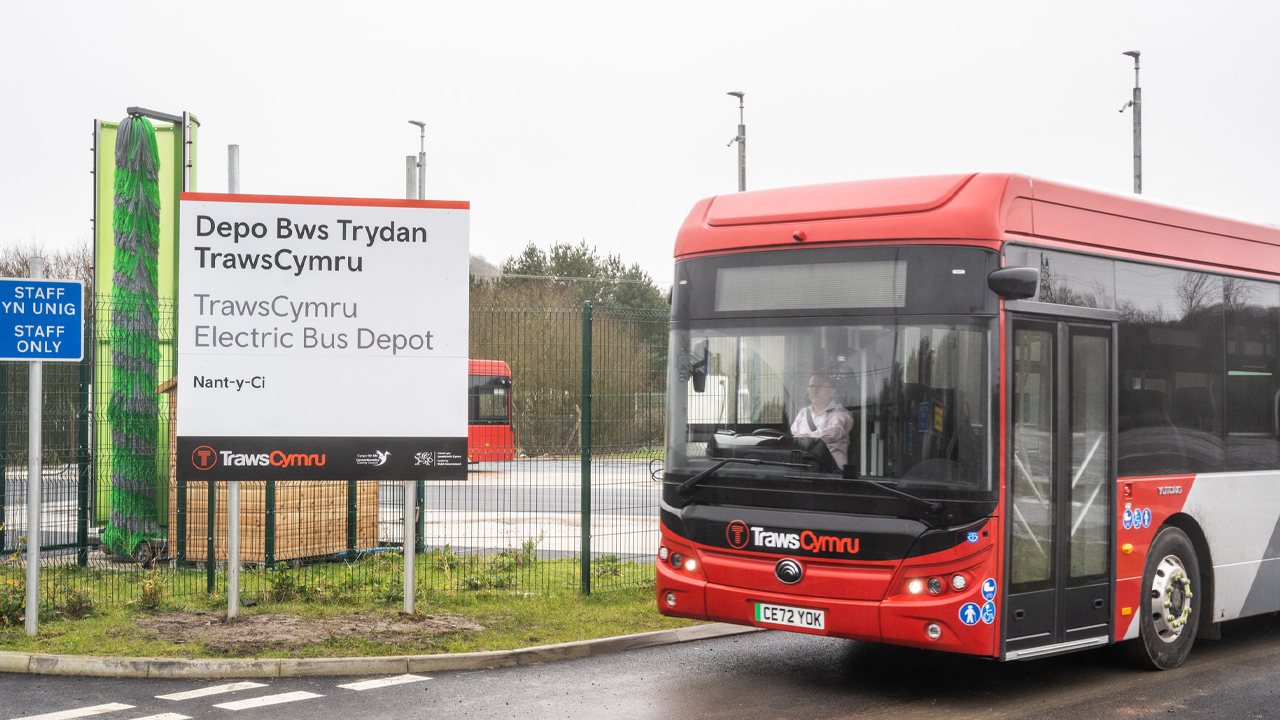 Brand new electric buses are unveiled for the TrawsCymru T1 Carmarthen - Aberystwyth route. These state-of-the-art buses will be based at a new depot in Carmarthen.
It's another step forward in transforming transport in Wales, helping us all travel more sustainably and achieve net zero.
The journey continues…
We've already made a big impact on people's lives and this will continue as we develop a sustainable, integrated transport network across Wales. It's a big responsibility, but we're taking on the challenge.
Our aim is to increase the number of journeys by active travel or public transport by 40% by 2040, the goal set out in Llwybr Newydd: the Wales Transport Strategy.