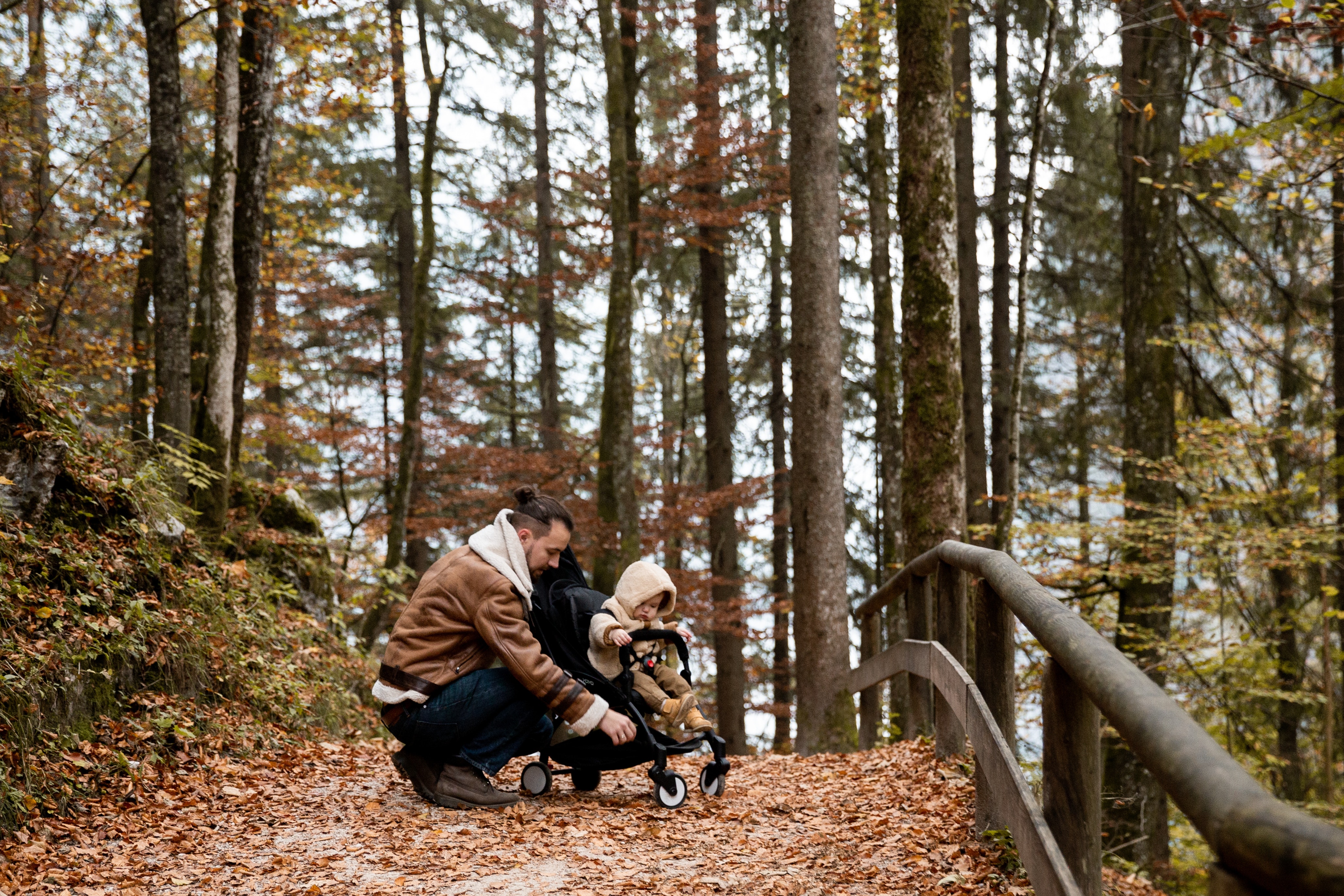 Travelling with young children, prams and pushchairs
We know travelling with young children and a pram, pushchair or buggy can sometimes be a challenge. We'll do everything we can to make your journey with us as easy as possible.
At the station
Some of our stations have automatic ticket barriers. These have wider gates for pushchairs, and we'll leave these open when barriers are unstaffed.
The safety of our passengers is our priority, so please make sure the brakes of your pram or pushchair are applied when you're waiting on the platform. Please make sure young children are closely supervised to help keep them safe.
You, or a travelling companion, will need to carry your pram or pushchair on to the train.
Further information regarding accessibility at our stations is available here.
On the train
We'll do our best to help you get a seat if you have young children, a pram or pushchair.
If you can, please fold your pram and store it in the luggage rack, as some of our services can be busy. It's usually best to do this before you board the train if you can.
You may not always be able to place your pram or pushchair next to you safely on the train. If you have a small baby, you might want to bring a carrier or sling.
All our trains have baby-changing facilities onboard.
Children travelling alone
We'd always prefer children and young people to be accompanied by a responsible adult when travelling on the railway. Children should travel with a responsible adult until they are mature enough to keep themselves safe. The railway can be a dangerous place. You can help to prepare them. Talk to them before their journey about how to stay safe on and near the railway and what to do in an emergency.
We'll contact the British Transport Police if we have any concern regarding the safety of a child travelling alone on our network.
For more information please visit the BTP website.