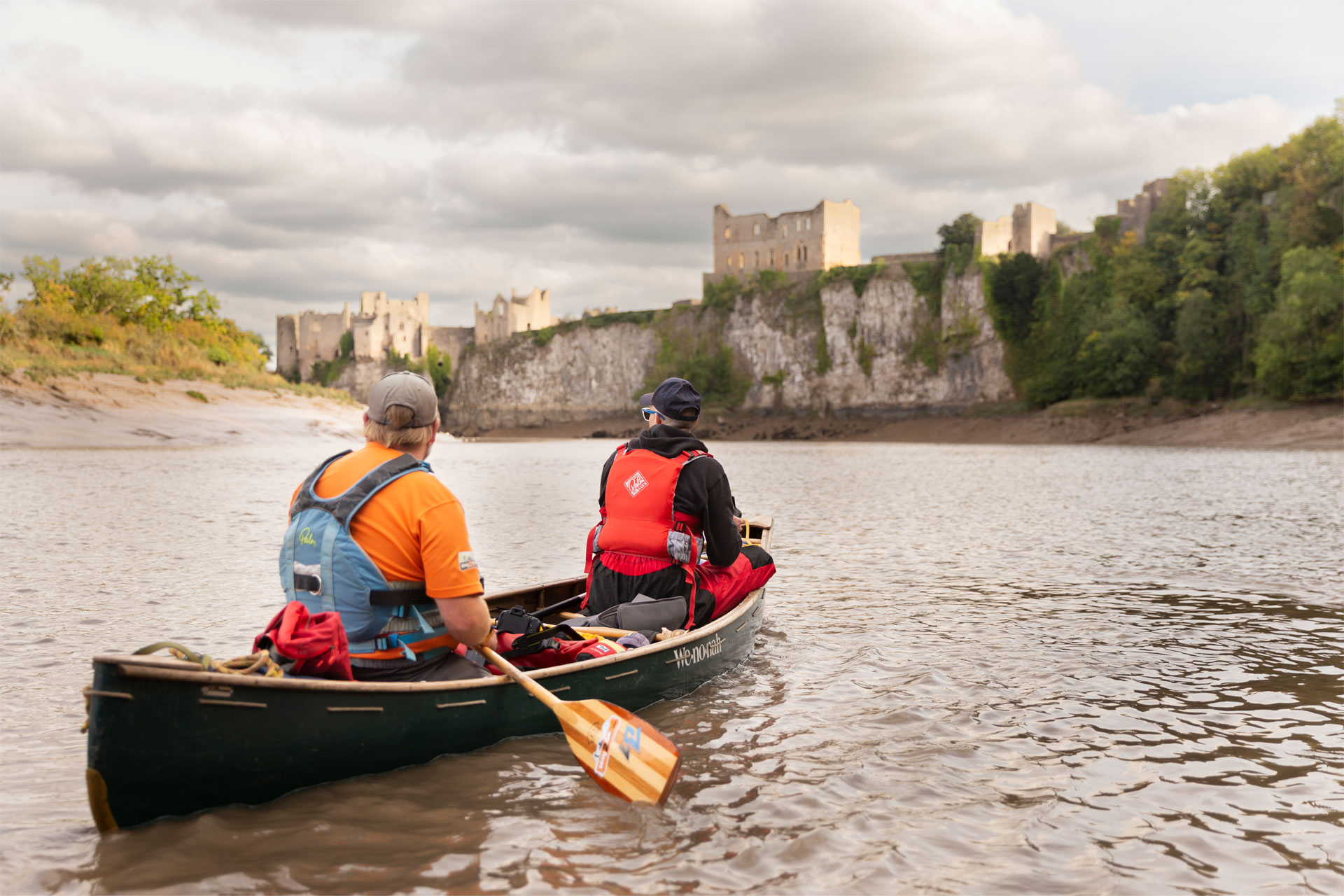 Don't let the car drive your day
The lively town of Chepstow combines the best of ancient and modern. A major medieval powerhouse, its Norman castle is built at a strategic point overlooking the River Wye. Here are a few things to see and do during your visit.
Must see
Chepstow Castle - Beautifully preserved Chepstow Castle stretches out along a limestone cliff above the River Wye like a history lesson in stone.
Chepstow Museum - Chepstow Museum reveals the rich and varied past of this ancient town, once an important port and market centre.
Chepstow Racecourse - Famous as the home of the Welsh National, which takes place each December, Chepstow Racecourse runs thrilling race days throughout the year. It's also a popular venue for live music and entertainment.
For more inspiration head to Visit Wales' guide > Must do in Chepstow, Monmouthshire.
Did you know?
You can get 2 for 1 entry at Cadw sites with your train ticket, find out more.
A weekend in Chepstow
Tintern Abbey - The romantic ruins of Tintern Abbey are less than six miles from the centre of Chepstow. Tintern Abbey is a national icon - still standing in roofless splendour on the banks of the River Wye nearly 500 years since its tragic fall from grace.
Walk part of the Wye Valley Walk - From Chepstow Castle car park, a 17-mile waymarked walk meanders all the way to Monmouth via the Lower Wye. You'll travel through a landscape of wooded gorges and green riverbanks that's both a Site of Special Scientific Interest and an Area of Outstanding Natural Beauty.