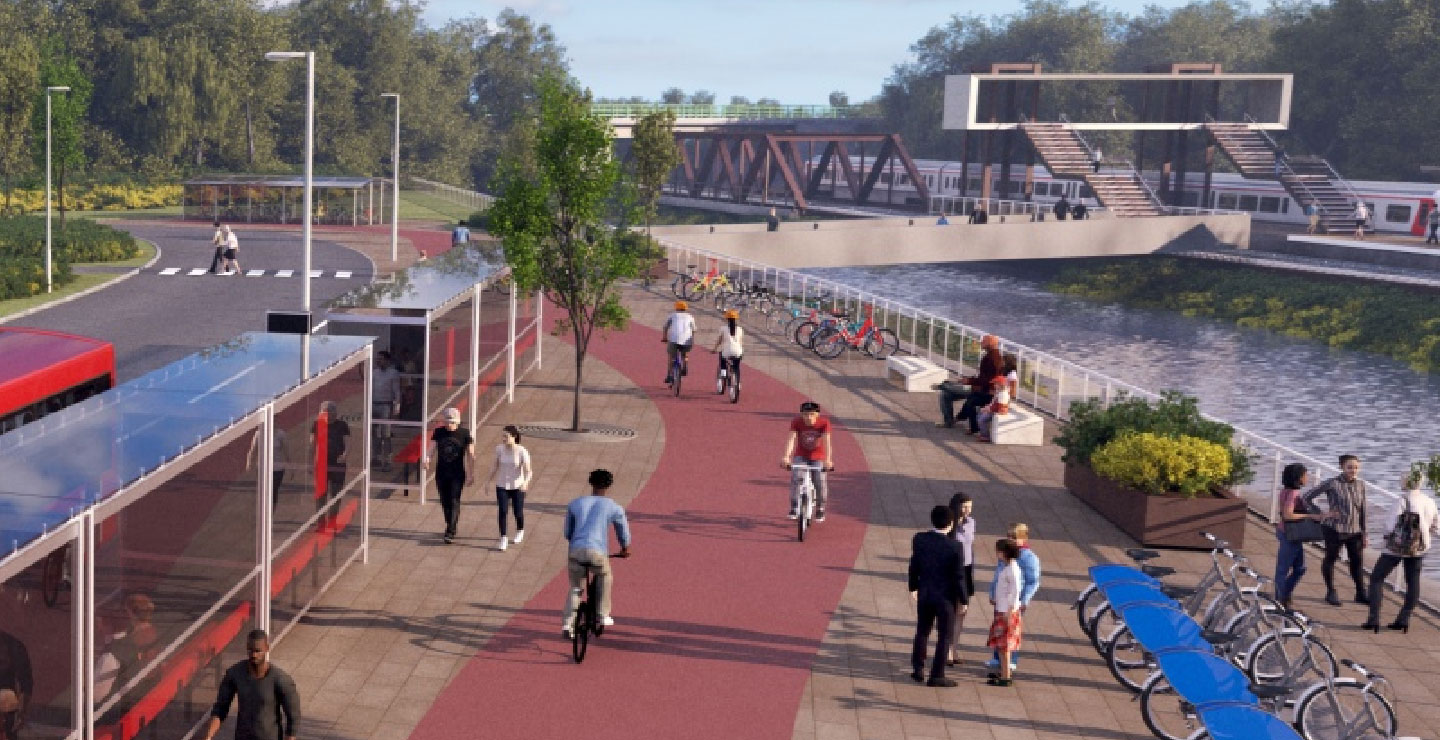 Driving transport reform in South East Wales
The Burns Delivery Unit was established in January 2021 to accelerate implementation of the 58 recommendations of Lord Burns and the South East Wales Transport Commission (SEWTC).
The work aims to provide alternatives to journeys on the M4 and encourage the use of public transport and active travel in the region.
The Unit is resourced by Transport for Wales and overseen by a Steering Group bringing together Welsh Government, Local Authorities, Network Rail and the Department for Transport (DfT). The group is independently Chaired by Simon Gibson CBE, assisted by Dr Lynn Sloman MBE. Together, they will drive a package of transport improvement across South East Wales, by planning, leading and monitoring against all 58 Burns recommendations.
A budget of over £4 million has been approved by Welsh Government this financial year to support the Unit in progressing plans for new rail, bus and active travel infrastructure that will form a network of alternatives for the region. Other recommendations in progress include changes to network policies, encouraging travel behaviour change, transport governance, land use and planning.
The Unit are initially focusing on facilitating enhancements to the South Wales Main Line railway, and new stations along it, plus taking a hands on approach to designing options for bus and active travel corridors in and between Cardiff, Newport, and Monmouthshire, improving bus and active travel access to new, and existing, rail stations.