Developing the Swansea Bay and West Wales Metro
We're transforming the way you move; making it easier to travel, whether that be by train, bus, wheels or on foot.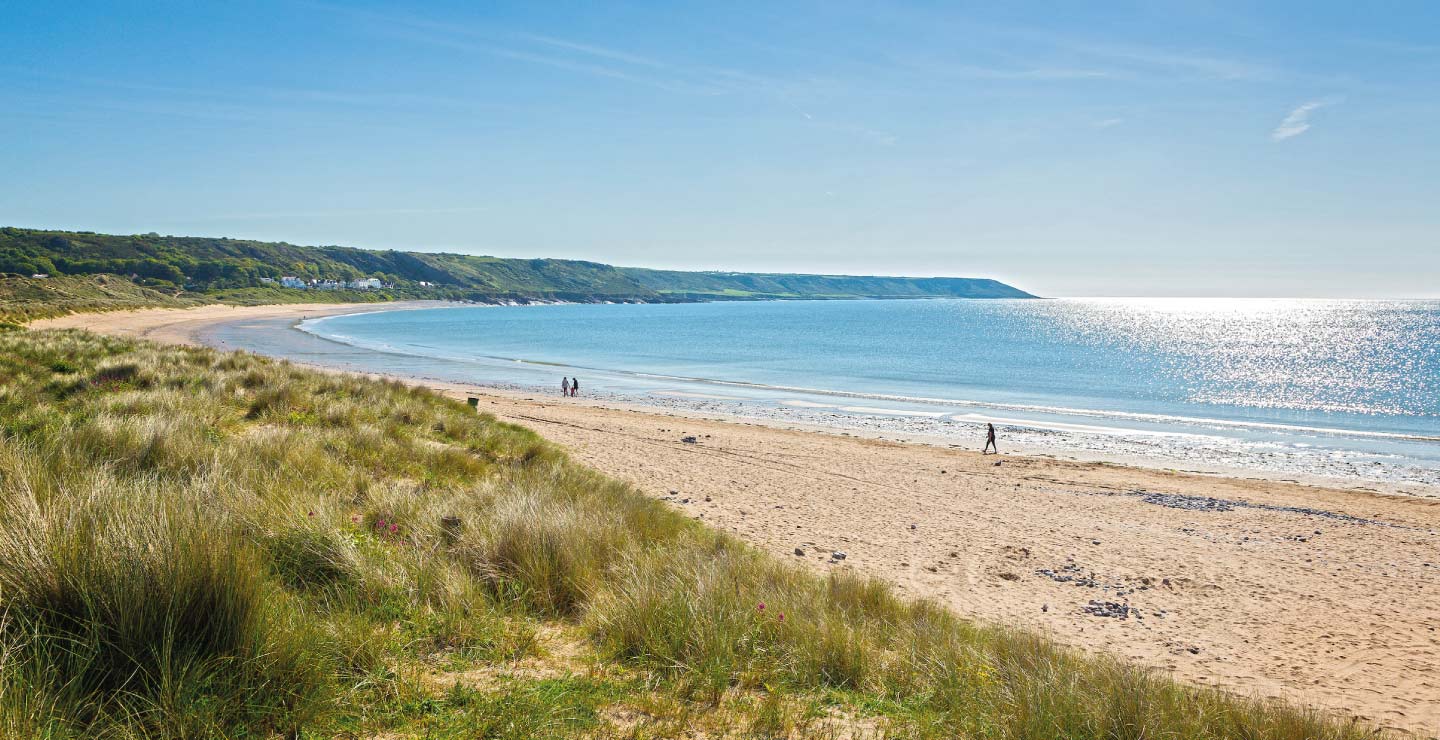 Metro is a new integrated transport system across Wales that will become our transport of choice. The Swansea Bay and West Wales Metro is in the early stages of development. It is one of three schemes which will help to:
boost local economies - growth as a region is a focus with local industry, services and tourism playing key roles
join up journeys across Neath Port Talbot, Swansea, Carmarthenshire and Pembrokeshire, improving integration of networks and connectivity 
provide faster, more accessible and reliable options to commute to work and access public services and leisure destinations
reduce the environmental impact of our transport network
have a positive impact on our health and well-being.
Swansea Bay and West Wales Metro is being developed in partnership by Swansea, Neath Port Talbot, Carmarthenshire and Pembrokeshire local authorities, working alongside Welsh Government and the new Corporate Joint Committees. It will be key in helping to deliver the aims and objectives of the Wales transport strategy 'Llwybr Newydd' together with supporting the delivery of the City Region's strategic projects.
Building the Swansea Bay and West Wales Metro

We're undertaking studies with Welsh Government and local authorities to develop plans to provide better connectivity and the potential for faster services between West and South Wales. We'll work with partners to change the way that transport is provided, boosting the local economy and providing better access to job and leisure opportunities. This includes:

faster rail journeys to Swansea, Carmarthen and Milford Haven; improving line speeds and looking at different route options
more frequent rail services across the network
the introduction of new lines and services in the Swansea Bay Area; providing greater connectivity and new opportunities for rail travel
working with local Government and public transport operators to improve the speed and reliability of bus journeys; improving passenger waiting facilities, bus lanes, and intelligent traffic signals to help reduce journey times
trial of the use of hydrogen buses in Swansea Bay and Pembrokeshire; reducing environmental impact with a more sustainable approach to public transport.
Improving connectivity

We're working with our partners to make the use of public transport seamless and less confusing for all. This includes:

timetable integration - bus and rail timetables will work together so that you can rely on the bus to get you to the railway station on time for your onward travel
active travel - railway and bus stations will cater for pedestrian and cycle travel so that you can benefit from safe onward travel routes and good facilities at stations
ticket integration - tickets for public transport will be less complex, with the ultimate aim of creating one single platform for tickets, which will include multiple journeys on one ticket, incorporating bus and rail travel, and guarantee you the best possible fare option at the time of your travel.
Work in development 
Rail
The Metro will improve the existing rail network and services by increasing the frequency of services to and from mainline and local stations.
We're developing a range of new railway stations and services to enable greater access across the network. We expect to bring railway connections to communities with no rail access; opening new sustainable links to employment and key services across the region.
The first phase of new services will be at the Carmarthenshire town of St. Clears where a new station will be opened in 2024, with further ambitious improvements in the Swansea Bay area in the following years.
Bus
Bus will see significant improvement in the coming years.
We're working in collaboration with Welsh Government and local government to deliver improvements to the quality of the vehicles used to improve customer experience and air quality.
We'll also work with local government to improve the major bus routes to bring faster and more reliable journey times, which connect with rail and active travel services. We expect to focus early efforts in the Swansea Bay, Carmarthen and Haven Waterway areas, but improvements will extend to wider areas in the coming years.
Active travel
We'll build on the work of local authorities over the past few years to deliver better connections for walking and cycling to and from our key transport hubs across the region.
We'll support communities to make active travel an easier and more attractive way to move around our towns, cities and villages. Our early work will focus on improving our railway stations to ensure that walking and cycling journeys can effectively connect people to train stations.
Future aspirations
Rail
Our longer-term ambitions for rail will focus on extending the network further into our rural communities; improving access to jobs and services for some of our most remote towns and villages.
We'll also look to electrify the rail network in order to decarbonise and improve the environmental impact of our trains in South West Wales.
Bus
We'll work in partnership with local government and private bus operators to deliver a cohesive network of routes across Wales. That's because we want to position bus travel as an attractive and efficient mode of travel across the region.
We also plan to introduce integrated ticketing allowing for a more seamless and less complicated ticketing system for Wales.
Integrated Transport
We'll continue to work across bus, rail and active travel modes to improve the integration of journeys using active travel and local journeys. This will include improved cycle parking at rail and bus stations, demand-responsive public transport services, and integrated ticketing which can be used across bus and rail services.
South Wales Mainline
The South Wales Mainline (SWML) programme is taking forward improvements to the route as part of a long term plan of investment to improve rail services across South Wales, including better connections to South East and South West England and development of the route's capacity and capability for passenger and freight services so that faster and more frequent services can be operated.
---
A number of South Wales Metro projects have been part-funded by the European Regional Development Fund through the Welsh Government.