Developing the Swansea Bay and West Wales Metro
The Swansea Bay and West Wales Metro is in the early stages of development. Our aim is to transform the opportunities for travel and connectivity across the region.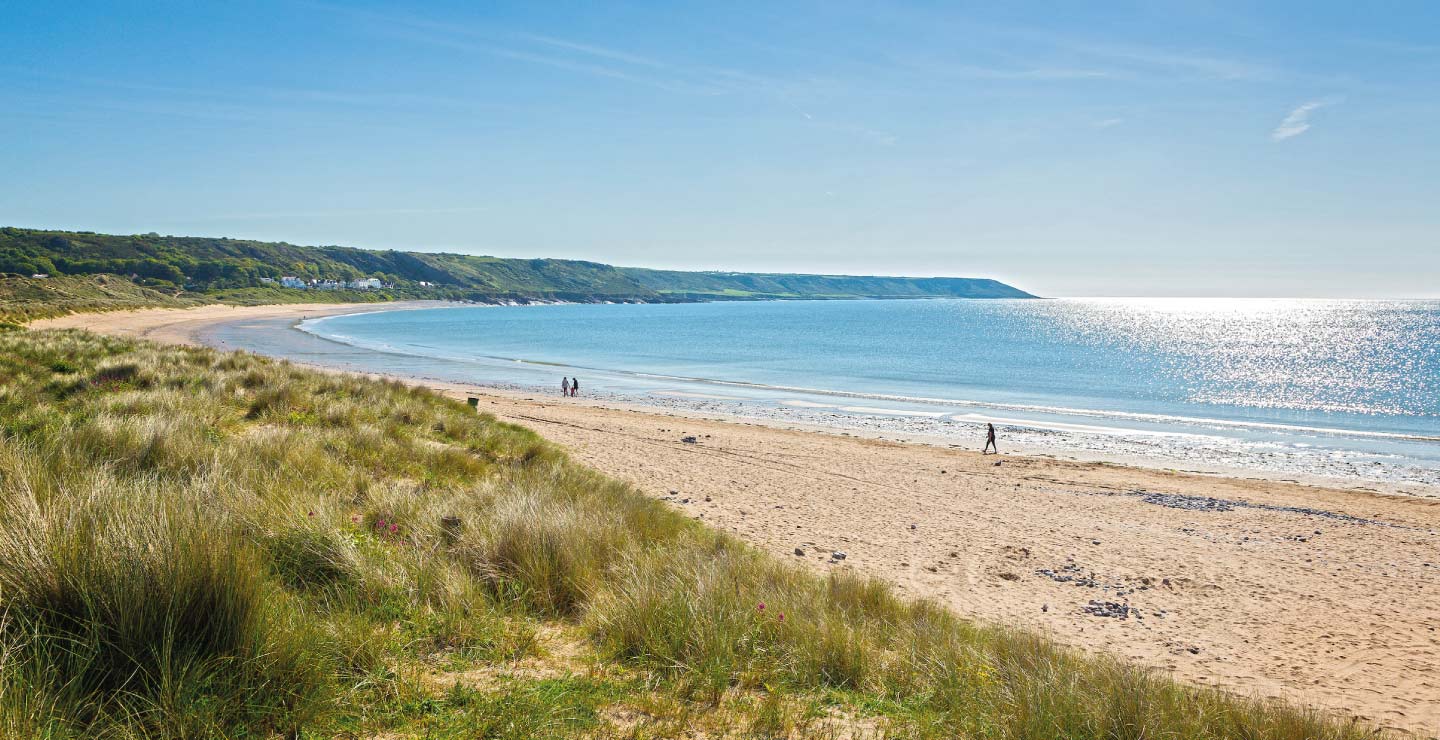 Building The Swansea Bay And West Wales Metro

We're undertaking studies with Welsh Government and local authorities to develop plans to provide better connectivity within South West Wales and the potential for faster services between West and South Wales. We'll work with partners to change the way that transport is provided, boosting the local economy and providing better access to job and leisure opportunities.

This includes:

Faster rail journeys to Swansea, Carmarthen and Milford Haven; improving line speeds and looking at different route options
More frequent rail services across the network
The introduction of new lines and services in the Swansea Bay Area; providing greater connectivity and new opportunities for rail travel
Working with local Government and public transport operators to improve the speed and reliability of bus journeys; improving passenger waiting facilities, bus lanes, and intelligent traffic signals to help reduce journey times
Trialing the use of hydrogen buses in Swansea Bay and Pembrokeshire; reducing environmental impact with a more sustainable approach to public transport
Improving connectivity

We're working with our partners to make the use of public transport seamless and less confusing for all.

This includes:

Timetable integration - bus and rail timetables will work together so that you can rely on the bus to get you to the railway station on time for your onward travel
Active travel – railway and bus stations will cater for pedestrian and cycle travel so that you can benefit from safe onward travel routes and good facilities at stations
Ticket integration – tickets for public transport will be less complex, with the ultimate aim of creating one single platform for tickets, which will include multiple journeys on one ticket, incorporating bus and rail travel, and guarantee you the best possible fare option at the time of your travel
Progress update

We're continuing to focus on the recovery of our rail timetable to pre-Covid levels. Services will increase to 100% by May 2022. We hope to exceed the pre-Covid service levels in December 2022.

We're also beginning work with local Government and public transport operators to understand what role hydrogen fuel cell vehicles could play in improving public transport vehicles and we're making good progress with electric buses. The Aberystwyth to Carmarthen TrawsCymru T1 bus route will soon begin to use electric-powered buses.
South Wales Mainline
The South Wales Mainline (SWML) programme is taking forward improvements to the route as part of a long term plan of investment to improve rail services across South Wales, including better connections to South East and South West England and development of the route's capacity and capability for passenger and freight services so that faster and more frequent services can be operated.
---
A number of South Wales Metro projects have been part-funded by the European Regional Development Fund through the Welsh Government.