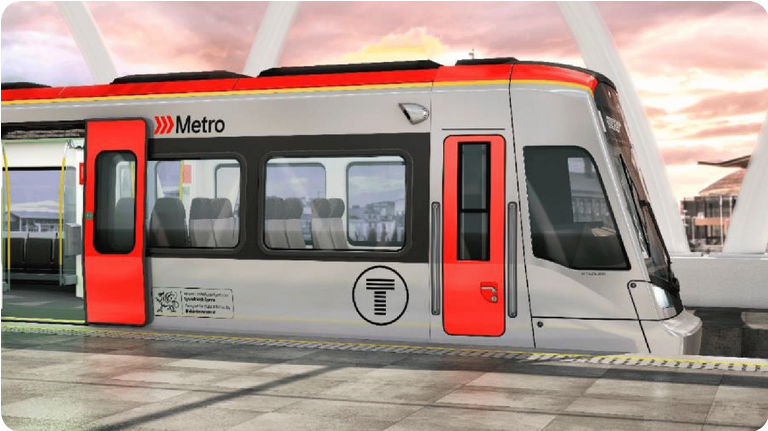 We're building an integrated transport hub in the centre of Cardiff to improve connections between bus, rail and active travel to encourage sustainable travel. 
Immediate priorities
Rail
We're enhancing Cardiff Central station to alleviate overcrowding and congestion, improve capacity on event days and for long-term passenger growth. The enhancements will create a multi-modal interchange that will be the Cardiff Capital Region's principal transport hub and a key Metro station. The enhanced interchange will encourage public transport use, improve air quality and reduce carbon emissions. 
Bus
Opening in summer 2023, Cardiff Bus Interchange is a brand-new centralised bus station with 14 bus bays and, a range of cafes and shops.  
The interchange will improve connections and help people make more sustainable travel choices.  
Active travel
Initially we'll be introducing 1,000 high-quality cycle parking spaces with an aspiration to increase the number of spaces to 4,000, longer-term.  
Part of Cardiff's exciting new active travel infrastructure, these spaces will help people to travel more sustainably by public transport. 
Integrated transport 
Integrated transport in this area will take many forms, from improved cycle parking within this transport hub, improved wayfinding and information to physical infrastructure changes including weather protection.
Longer-term projects
Rail
Our longer-term ambitions for rail at Cardiff Central will focus on integration with the South Wales Mainline and the link to Cardiff Bay.
Integrated transport
We'll continue to work with Cardiff Council to integrate bus and, rail travel with active travel (walking and cycling) to enable people to make complete journeys using public transport whether they live locally or are visiting the city.