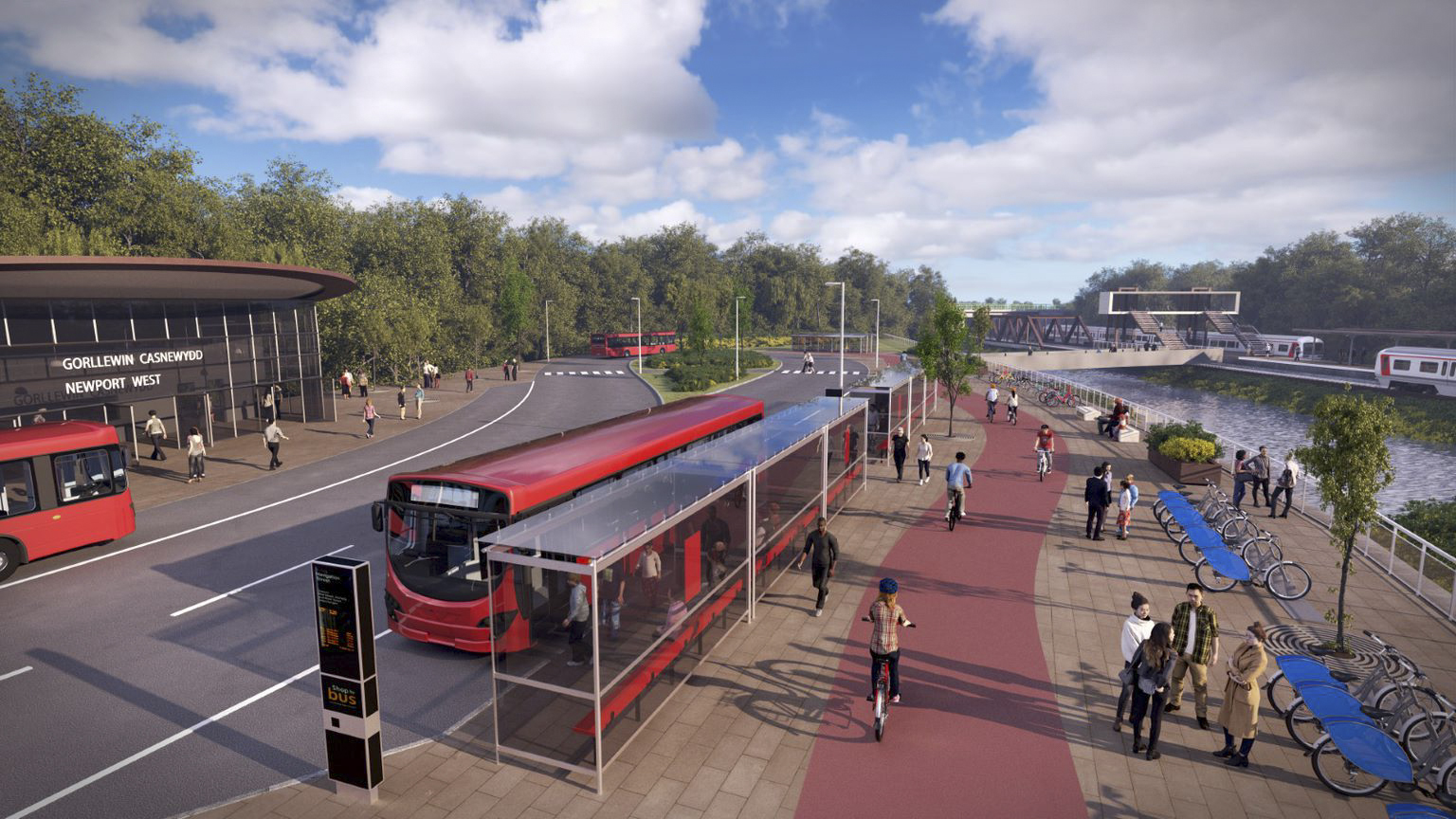 Highways and integrated transport
We're making it easier for people to get from the road network to more sustainable modes of transport.
Public transport alternatives to the M4 motorway
We're tackling congestion on the M4 by creating sustainable transport alternatives.
New railway stations, rapid bus and commuter cycle corridors across Cardiff and Newport will help to link an enhanced rail network with other modes of public transport.
Combined with Metro in South Wales and Cardiff Council's proposals for tram-trains and bus corridors, this would mean that 90% of people in Cardiff and Newport would live within one mile of a railway station or rapid bus corridor by 2030.
Read more
A465 S5/6 Project
We're delivering this project for the Welsh Government. It's the largest road infrastructure project in Wales and will upgrade 17km of the A465 between Dowlais Top and Hirwaun to dual carriageway.
These improvements will make the road safer, especially around junctions and areas with poor visibility. They'll improve traffic flow for visitors to the heads of the valleys and the Bannau Brycheiniog.
The project will also deliver important benefits for surrounding communities, improving access to key services and jobs, supporting inward investment.
It will also create more opportunities for walking, wheeling and cycling with a further 14km of combined cycleways and footpaths.
Read more
A483 Llandeilo and Ffairfach Transport Study
We're helping to deliver the Welsh Government's response to the A483 Llandeilo and Ffairfach Transport Study.
Steps are being taken to improve air quality and reduce traffic congestion by improving access to public transport, walking, wheeling and cycling routes.
As well as helping protect our environment, reduced congestion will improve journey times on the A483 and make journeys safer for pedestrians and cyclists. It will also support tourism and economic opportunities in Llandeilo and Ffairfach.
Read more