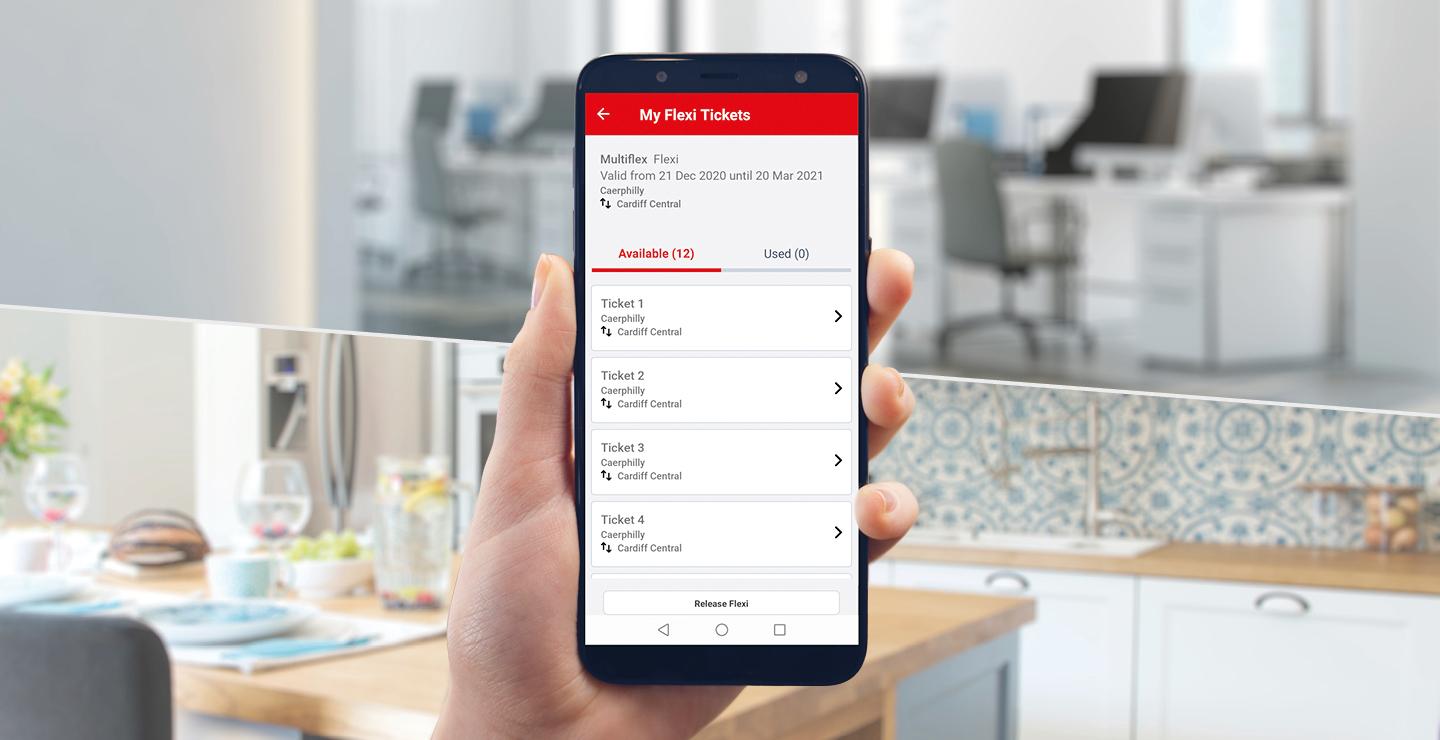 Commuting less? Save more with Multiflex.
If you're working from home more and travelling to work less, save money with Multiflex train tickets. With 12 single journey tickets that can be used in either direction between your chosen starting and destination stations, this ticket is ideal for part-time workers and those who now spend less time working from the office.
Multiflex gives you 12 single journeys for the same price as 5 returns, offering amazing flexibility and really low fares. Buy Multiflex on the TfW Rail app.
Valid for 3 months after purchase, our Multiflex tickets are completely contactless. Buy Multiflex tickets on our app or website, and your tickets will be automatically downloaded onto your app account. All you have to do is activate your ticket before each journey. 
Multiflex 12 single journey tickets cost the same as 5 Anytime Day Return tickets (10 journeys), saving you the equivalent of one complete round trip. With no 'there and back' requirement like Return tickets you can use Multiflex tickets at any time and in any direction for your chosen journey.  Multiflex tickets are non-refundable. 
Here are some examples of savings on popular journeys:
Pontypridd - Cardiff
12 x Single Tickets = £58.80
1 x Multiflex (12 single journeys) = £38.50; a saving of 34% compared to the 12 Standard single tickets
Barry - Cardiff
12 x Single Tickets = £46.80;
1 x Multiflex (12 single journeys) = £28.00 - a saving of 40% compared to the 12 Standard single tickets
Terms and Conditions

12 identical point-to-point single journeys for travel in either direction.
Each ticket must be activated to make it valid for travel. Ticket Validity: Multiflex has an overall validity for three calendar months from the start date of the product.
Each of the twelve individual journeys can be made at any time during the validity period.
Each ticket can only be activated once.
Multiflex tickets are non-refundable
Did you know?

Travel safer

You can plan ahead and decide when to travel using our Capacity Checker.

Check capacity