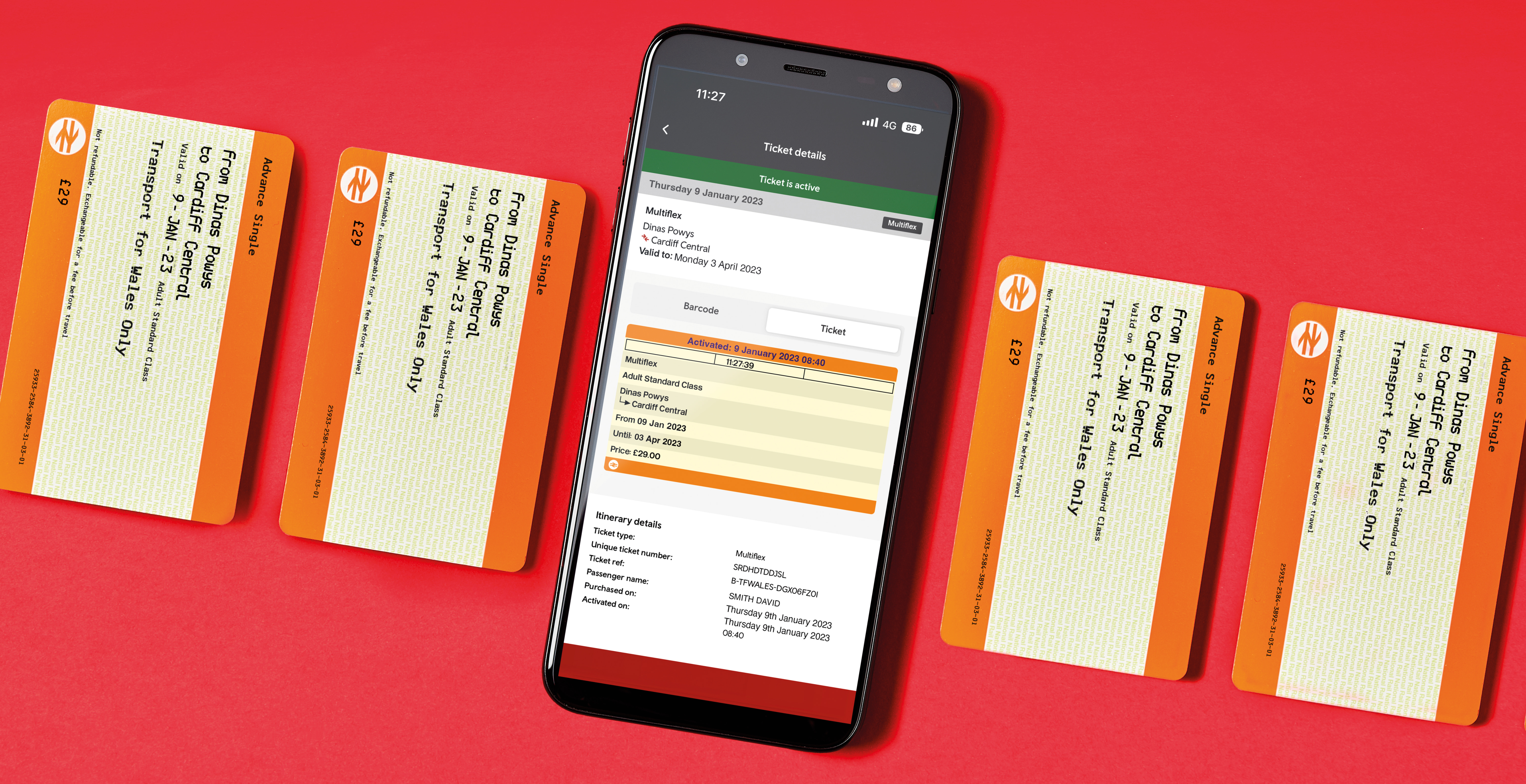 12 tickets for the price of 10
If you're working from home more and only commuting occasionally, you can save money with Multiflex train tickets.
When you buy Multiflex, you get 12 single journey tickets for the price of 10, saving you the equivalent of one complete round trip*.
There's no 'there and back' requirement (unlike return tickets) and tickets can be used in either direction between your chosen origin and destination stations, at any time and in any direction.
Tickets are valid for 3 months after purchase and ready to be activated on the app whenever you need them.
For web purchases, make sure to toggle Multiflex in the ticket buying panel.
Multiflex requires the TfW app and the latest device software.
We've added the ability for you to spread payments over 3 instalments using Paypal Pay in 3 if your purchase is over £30. You can find more information on this option when you come to the payment screen.
Click here for more information about the Season Tickets we offer.
Terms and conditions

Multiflex is available on any route under 50 miles where there is an established 7-day season ticket.
12 identical point-to-point single journeys for travel in either direction.
Each ticket must be activated to make it valid for travel. Ticket Validity: Multiflex has an overall validity for three calendar months from the start date of the product.
Each of the twelve individual journeys can be made at any time during the validity period.
Each ticket can only be activated and used for one single journey which must be completed within 3 hours of activation.
Offline activations are restricted to 1 until online connectivity is resumed.
Break of journey is not permitted, but can be used for alighting short.
Multiflex tickets are non-refundable. 
Did you know?

Travel safer

You can plan ahead and decide when to travel using our Capacity Checker.

Check capacity