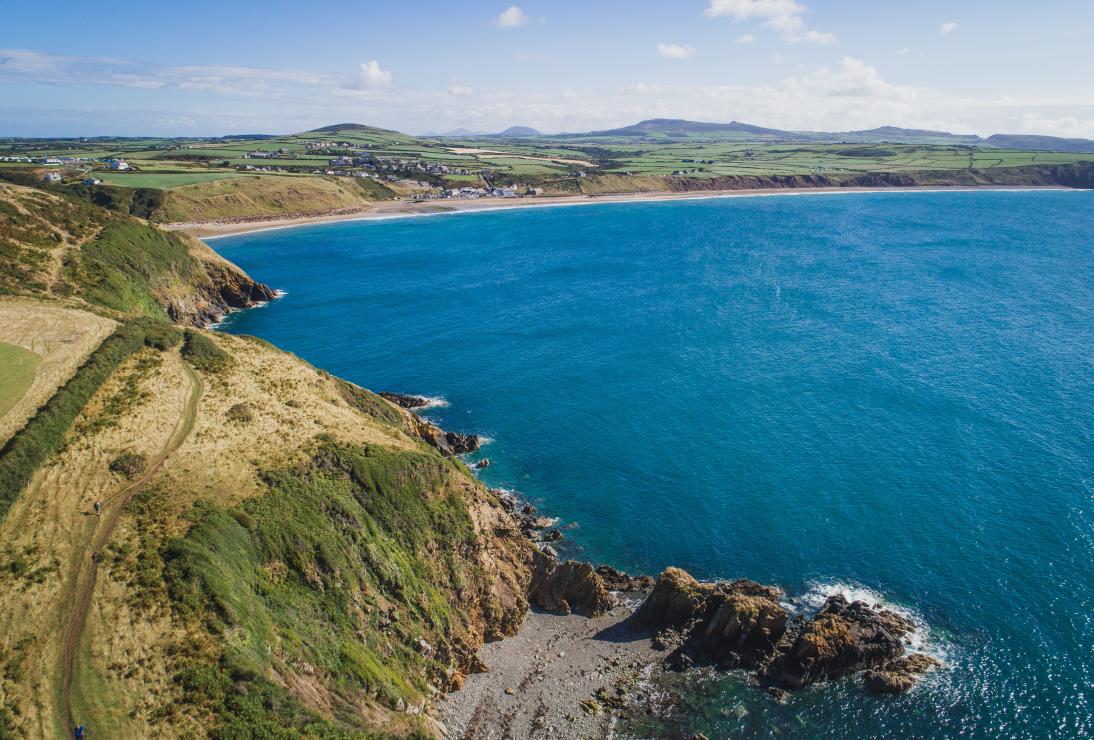 The Wales Coast Path
The Wales Coast Path is one of the few footpaths in the world to follow a nation's coastline. It's 870 miles long but don't worry, you don't have to do it all in one go.
The official start and finish points are on the border with Chester in the North and Chepstow in the South. The already established Anglesey coastal path, Ceredigion coast path and the Pembrokeshire Coast Path National Trail all form part of the Wales Coast Path.
You can walk around the entire country of Wales if you walked both the Wales Coast Path and Offa's Dyke Path National Trail - that's about 1,047 miles.
Explore the Wales Coast Path on this interactive map.