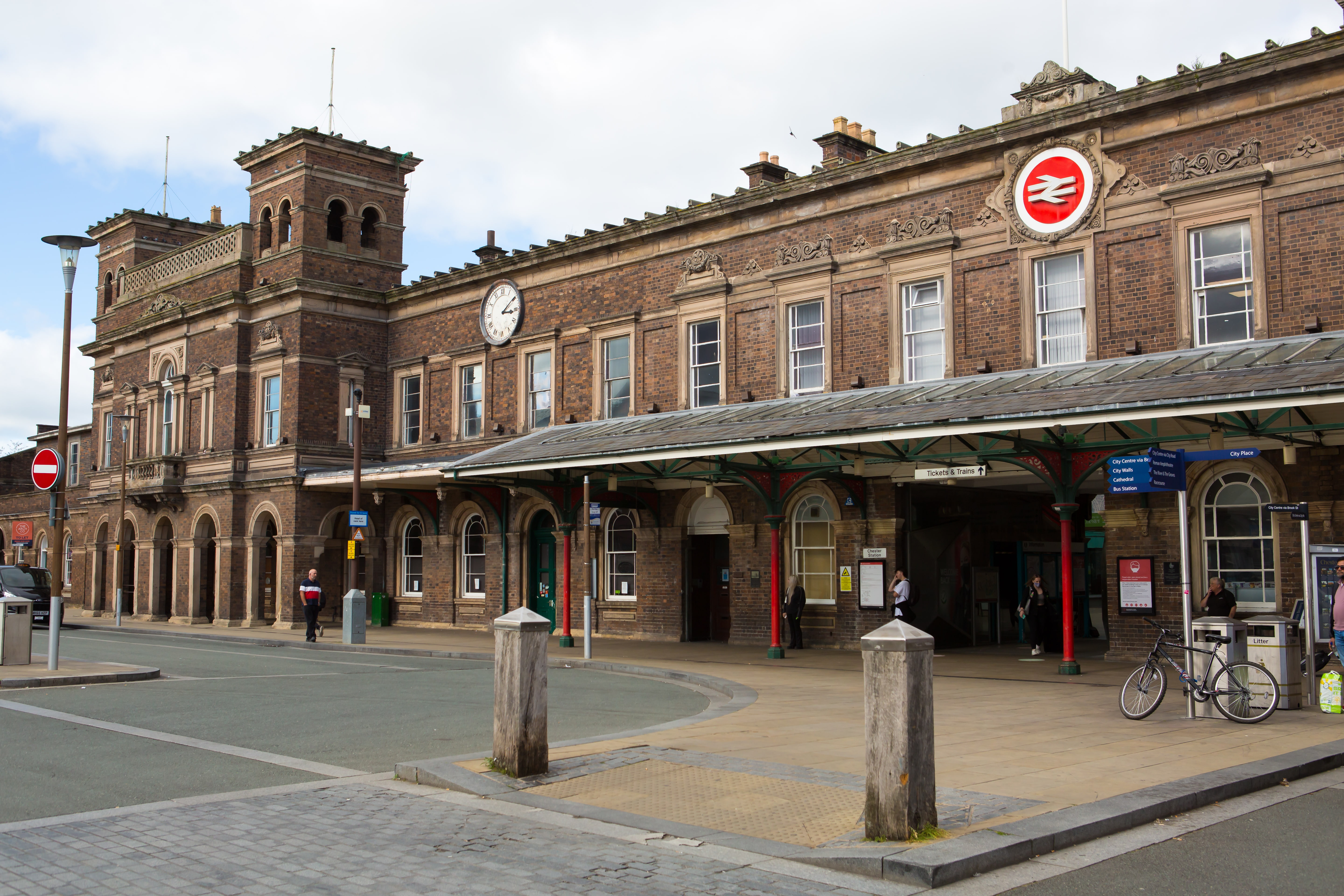 Chester station improvements
Transport for Wales is delivering significant improvements to Chester Station. The project primarily focuses on customer improvements within the station, with work to include new branding and signage, a new passenger assist point, cycle stands, roaming mics and hearing loop systems, a new full station CCTV system, toilet refurbishments on the concourse and platforms 4 and 7, a new changing place toilet, customer waiting room upgrade, water refill unit, platform and concourse seating and waste facilities.
New Customer Information Screens will be installed throughout Chester station increasing the train service information available on the platforms and within the station waiting rooms. We'll also be installing new screens for onward journeys, including bus, and an interactive screen which will be installed on the concourse.   
Improvement works in the concourse also include, repurposing of the ticket office to create a new retail unit for the future, a new rental unit, a new customer service desk with ticket selling facilities, additional ticket vending machines, a repositioned gate line with additional standard and wide aisle gates.  A new quiet room will also be introduced as a place for customers who require a safe, isolated space whilst waiting for their train. 
TfW is working closely with industry partners to minimise disruption during these works for both customers and the local community. Customers are encouraged to plan in extra time to allow for potential disruption during this work. Signage and hoardings will be erected at the station in advance of and throughout, these significant improvement works, and communications will be provided at the station, onboard services and online, to advise of any temporary changes to accommodate the work on site at the station. 
Please note an essential work site compound will be in place during these improvement works in the Chester West car park from Saturday 27 May until early 2024 and will result in a small reduction in the number of spaces available in this car park. Chester Station East car park will be unaffected.
Chester station improvement works FAQ | Open as PDF
Meet the Manager sessions:
We'll also be holding 'Meet the Manager' sessions at Chester station (opposite the gate line on the concourse).
These sessions are taking place:
Friday 16th June from 9:00 - 15:00
Wednesday 21st June from 12:00 - 19:00
Come and meet the team and find out more about the improvements to Chester station.