Travel to Conwy Castle by train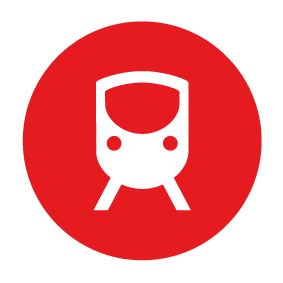 Nearest Station: Conwy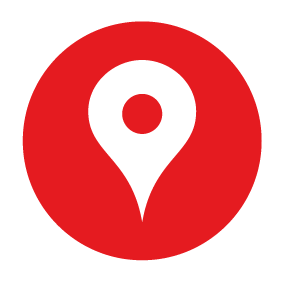 3min walk - view map
With it's harbour spanning views, this 700 year old masterpeice is one of the most magnificent fortresses in Europe. 
Get the full Conwy Castle experience by climbing the spiral staircases and walking a complete circuit around the battlements of the Castle to really immerse yourself in this medieval masterpiece.  
Find out more about Conwy Castle and its history by visiting the Cadw website.
We've teamed up with Cadw to offer our rail users 2 for 1 entry to their historic sites.
With a valid same-day rail ticket, you and a plus one will get 2 entry tickets for the price of 1*, so it's the perfect time to plan a trip to Conwy Castle by taking the train. The train journey from Llandudno Junction will allow you to see the castle come into view from across the water, so why not enjoy the journey and get 2-4-1 entry as well? 
*Terms and Conditions apply.
See the T&Cs:

You'll need to show your Transport for Wales train ticket, valid for a journey taking place on the same day that you visit the Cadw attraction. The 2-for-1 offer is available at Cadw sites where you pay for entry, and you'll need to redeem it on the same day that you purchase your entry ticket. Your TfW ticket must be valid to the nearest station which serves the attraction you're choosing to visit.
 
Please note that this offer will end on 31 May 2024.
 
You can view further information on the terms and conditions on the Cadw website.
History
Lying roughly 17 miles north of Snowdonia, Conwy Castle might be North Wales' best kept secret. Built between 1283 and 1287 by King Edward I and architect Master James of St George, it is now an UNESCO World Heritage Site.
The castle was built to assert the new English king's dominance in Wales. Edward I joined England and Wales together and after the Prince of Wales, Llywelyn, died in 1282. Only the Northern mountainous regions remained part of free Wales, and so the king built several castles to establish the monarchy's presence. 
UNESCO said that Conwy Castle along with its sister castles: 
"Are the finest examples of late 13th century and early 14th century military architecture in Europe, as demonstrated through their completeness, pristine state, evidence for organized domestic space, and extraordinary repertory of their medieval architectural form."
Conwy Castle FAQ's
What is Conwy Castle Famous For?
Conwy Castle is famous for being built by King Edward I who joined Wales and England together through conquest.
What Was Filmed at Conwy Castle?
Many documentaries have featured Conwy Castle, but some blockbuster movies have been filmed in the area including King Arthur: Legend of the Sword (2017) and The Secret Garden (2020). 
Why Was Conwy Castle Built?
King Edward I built Conwy Castle as a defensive fortress to establish his presence in North Wales. 
When Was Conwy Castle Abandoned?
The castle was temporarily abandoned in the 1600's and fell into ruin, but with the onset of the English Civil War it once again became strategically useful. 
What is The Smallest Castle in Wales?
Wales has many small castles among the 400 listed castles in the country, but Conwy Castle is not one of them. However, Conwy is home to the smallest house in the UK.
Architecture
The castle was built strategically overlooking the River Conwy and Gyffin stream. It could be easily defended but also used by supply boats in war time. What is less well known is that Conwy Castle is built on the site of the Cistercian Aberconwy Abbey of Saint Mary which was built 100 years previously. This abbey was significant for being the resting place of Prince Llywelyn the Great. The monks living in the abbey were forced to leave so the castle could be built, and here the king signalled a new rule. 
An imposing curtain wall interspersed with eight towering turrets and two reinforced gates make up the defensive structure of Conwy Castle. The rock the castle was built on had a craggy formation which impacted the castle's formation and the turrets had to be built slightly further apart than was usual at the time. Two impressive three-towered barbicans protected the main gates. Additionally, the main gate was only accessible via a steep stairway and drawbridge. When the castle was built it was coated in a white plaster, and some of which is still visible today. The gardens also remain impeccably manicured as they were in the king's day.
Tourist Information
The castle affords panoramic views over the Snowdonian peaks, Conwy town, and Conwy harbour, you can also see the 1.3km town wall perimeter. Lovingly restored and preserved staircases mean you can walk all around Conwy Castle and its structures. As one of the most impressive mediaeval fortresses across Europe it is a sure rival to Cardiff Castle. 
How to get to Conwy Castle?
It couldn't be easier to get to Conwy Castle from wherever you are, especially as it's just a short 4-minute walk from Conwy train station. To determine the easiest and quickest route for you, be sure to use Traveline's helpful journey planner. With Traveline you can book train tickets online, saving you time and hassle to ensure you have the most exciting and stress-free day out.
Tourist FAQs
What country is Conwy castle in?
Conwy Castle lies in the beautiful North of Wales, UK. 
How much is the entrance fee to Conwy Castle?
Adult: £11.10
Child (5-17)/Student: £7.80
Is Conwy Castle worth visiting?
With so much to discover we think Conwy Castle is definitely worth a visit. 
How Long Does it Take to Look Around Conwy Castle?
Around two and a half hours is ideal for a proper look around the castle and its walls. 
Can You Walk Around Conwy Castle Walls?
Yes, it is free to walk around the walls and there are some amazing views.
Iconic Conwy
Conwy Castle is one of the most iconic and well-preserved fortifications in all of Wales. This mighty castle, built by King Edward I, played a strategic role during the turbulent Welsh Wars of Independence. Today, Conwy Castle is known for its stunning views and rich cultural history. No wonder it remains one of the most popular tourist attractions in Wales.