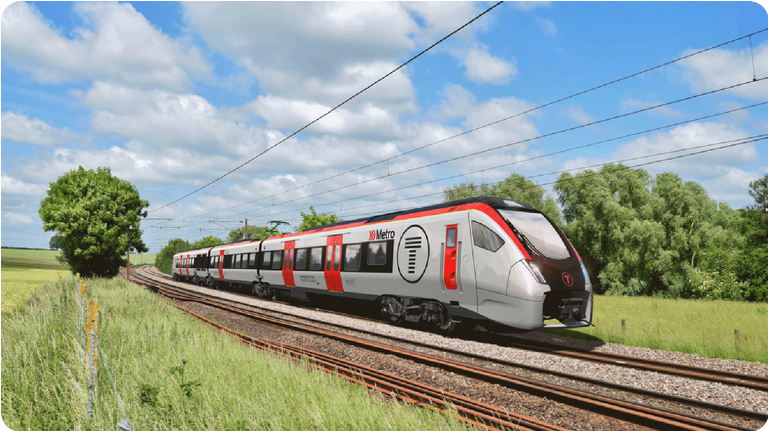 Improving the South Wales Mainline
We're transforming the rail network in South Wales and this involves working in partnership with Network Rail, Welsh Government, Department for Transport and the Western Gateway to improve the South Wales Mainline.
As the main rail artery route through South Wales, we know that we need better connections and improved journey times to the South East and South West of England. We also need to reduce our carbon emission by extending the electrification of the line.
That's why we're supporting the Rail Vision 2050 which has been designed in partnership with government, local authorities, business and academia. It promises to: 
transform communities by improving travel times
level-up access to jobs, education and opportunity 
give the opportunity to add £34bn to the UK.
This means that faster, more frequent passenger and freight rail services are on their way. We're aiming to: 
introduce new, direct long-distance services between West Wales, Cardiff and Bristol to strengthen regional connectivity and reduce the need to change trains
open five new stations and frequent stopping-services between Cardiff, Newport and Bristol as recommended by Lord Burns and the South East Wales Transport Commission as part of the 'Network of Alternatives' to travel on the M4
improve overall journey times by increasing line speeds where feasible, including smaller scale measures under a 'quick wins' programme 
electrify the line from Cardiff to Swansea
solve passenger and freight services bottlenecks.
Longer-term projects
Longer-term, we'll continue electrifying the rail network in South West Wales to decarbonise and reduce the environmental impact of passenger and freight trains.  We'll also support further electrification in the South West of England to Bristol Temple Meads,  allowing more electric trains in Wales and reducing overall journey times. 
As part of our long-term plan we'll also undertake work to safeguard the South Wales Mainline from the effects of climate change.
South Wales Mainline: emerging priorities and longer term projects