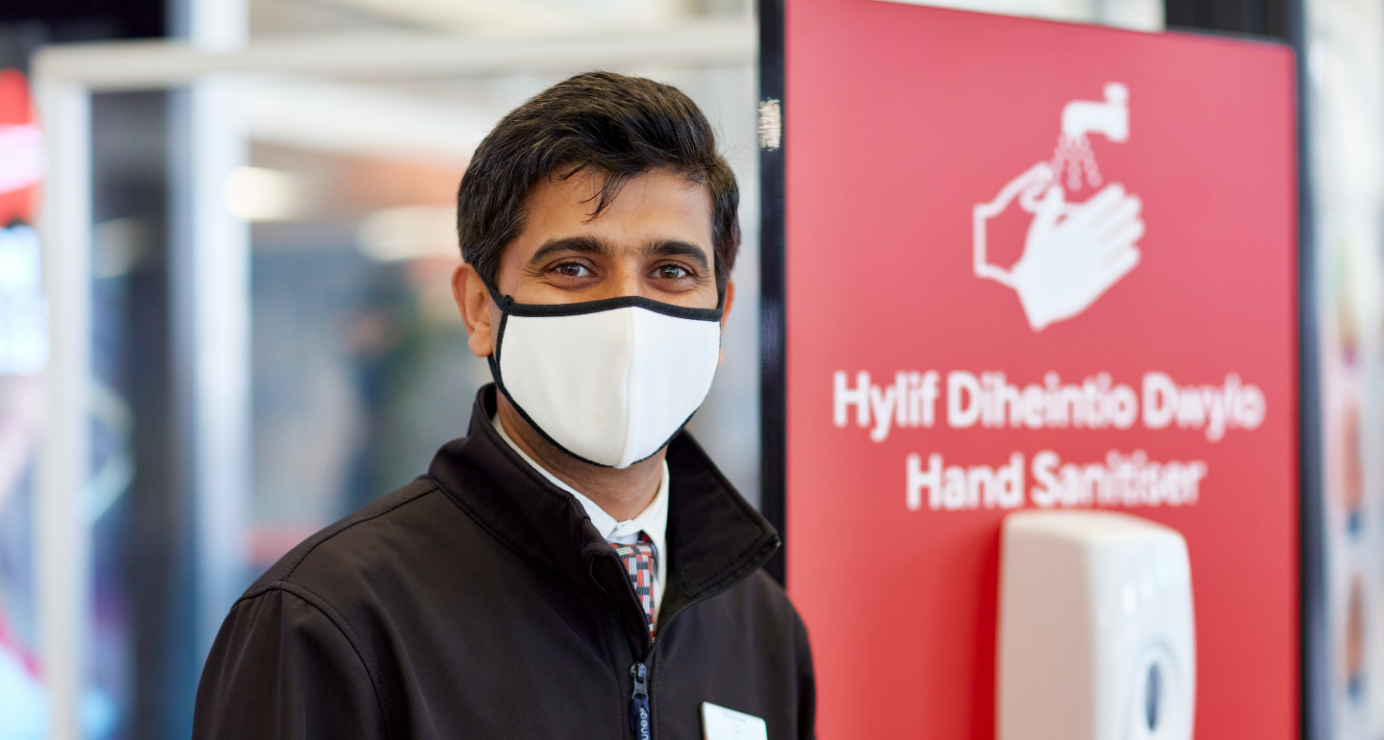 Welcome back
We've missed you. We've been making sure our trains and stations are ready for when you decide to return. With extra cleanliness, social distancing, and security measures in place, we're good to go accredited and our colleagues are ready to welcome you back.
At station
You might find stations a little different from the last time you visited. In line with Covid-19 safety measures we've adapted the ways we work to help you travel safer.
Social distancing measures are in place at all our stations and on board our trains, we ask that all passengers keep a safe distance from others and follow our guidelines when travelling.
At stations:
You must wear a face covering* at all times, and put it on before travelling
We've increased cleaning measures, employing more cleaners to clean our stations more frequently, focussing on touch points such as handrails and buttons
We've introduced hand sanitising posts to give you more opportunity to clean your hands before and after your train journey
We've installed barriers between ticket vending machines, ticket offices and in front of mobile ticket buying posts to help keep you at a safe distance from others when buying a ticket
We've introduced one-way systems to maintain single flow of traffic through stations
For contactless travel we recommend buying your ticket before your journey you can purchase tickets online or on our app
*Unless exempt
On board
It might be quite a long time since you've been on one of our services. Much like with our stations, we've introduced social distancing measures on board to help you travel safer.
On our trains:
You must wear a face covering* at all times
We've employed more cleaners to clean our trains more often, focusing on the things we touch most like handrails, tables and buttons
Accessible toilets are available on all our services, but not in every carriage. Please check signs on entry doors or with railway staff to use the right part of the train for your needs
We've introduced our Capacity Checker which shows you the trains that typically have plenty of seats available, so you can choose a time that suits you
Help us keep windows open on trains where they do open. But don't worry, trains without openable windows have ventilation too.
*Unless exempt
Watch the video below to see what different safety measures we've introduced on board
You can also see a walk through of our Class 158 here
We ask that all customers follow our social distancing guidelines when traveling and are always considerate to our staff.