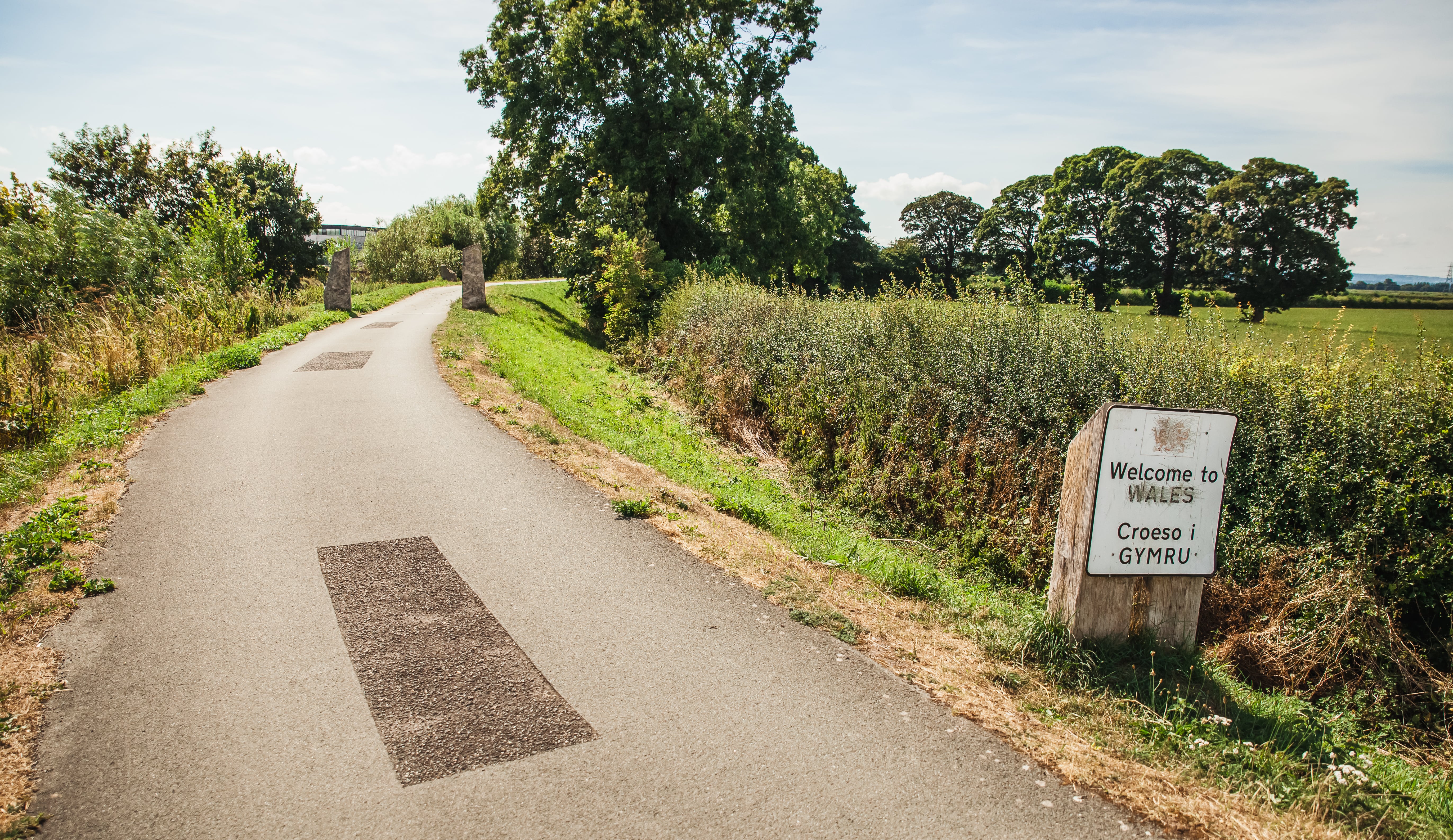 Borders
Our trains run right across the borders of England and Wales, and that means that there are many opportunities to access national walking routes that take you from rail to trail.
Offa's Dyke itineraries
Craven Arms
Craven Arms is the starting point for many different walks. The Shropshire Hills Discovery Centre in the town is where you can find all the details of the different routes that you can take for a day of walking in Craven Arms. Our recommendation would be to enjoy the Craven Arms circular walk along the River Onny to Stokesay Castle. Start from the Discovery Centre, and follow the surfaced path into Onny Meadows, and at the Y-fork turn left. You can view the full route here.
Ruabon to Chirk
For a one-day outing on Offa's Dyke, arrive at either Ruabon or Chirk station to enjoy the 13km walk between both stations. Chirk town sits right on the border or England and Wales so with the right route you can enjoy a walk between both England and Wales. Along the route between Chirk and Ruabon, you can enjoy views of the dyke such as Chirk castle, and the World Heritage site of Pontycysyllte aqueduct.
For additional information on your visit to Offa's Dyke, visit Offa's Dyke Path - National Trails
Wales Coast Path itineraries
Chester
From Chester station enjoy a pleasant 2.3 miles / 3.75 kilometres canal-side walk to the start (or finish) of the Wales Coast Path.
From the station, walk straight ahead down City Road for a few hundred yards until you reach the canal. Take the steps down to the towpath and head west with Chester's City Walls keeping you company for part of the route. These are the oldest, longest and most complete in Britain, parts of which are almost 2,000 years old. On reaching the canal basin, go through a hole in the wall and down Catherine Street to a recreation ground. From here, a Wales Coast Path fingerpost points the way alongside the river Dee.
Don't see your favourite national walk? Let us know on social media using #RailToTrail